Send us an email!
"MY COMEDY SPACE"
Please Sign Our Guestbook
Facebook of Oscar and Bernie!
Oscar's Resume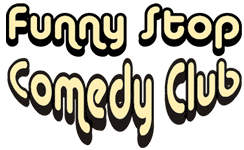 Over 100 FREE videos on Oscar & Bernie YouTube channel!
Showtime!
Kick in some chicken feed and see over 30 minutes of Uncensored Oscar and Bernie Live for under a Buck! Between Ex-wives and IRS, I live on donations! Find us next to the pigeons...
"Medical Disclaimer: You may die laughing your ass off."
"Music by The Easy Street Band of Cleveland, Ohio"
www.easystreetband.com



Follow us at Oscar and Bernie FaceBook for up to date gigs.Thanks!

Thank you for checking out Oscar and Bernie's site. They were on Gong Shows, America's Got Talent, Tonight Show, Open Call Show, Let's Make a Deal, and Last Comic Standing (6/'10) and have over 100 videos on YouTube Oscar and Bernie channel.

Please sign Our GuestBook and enjoy all our pages!


Hits since 1/1/11

All contents of this web site since 2002 are TM/Copyright 2016 Oscar and Bernie. All rights reserved. Any reproduction of any site contents is stricly prohibited.
Sandra Russo administrator.
Thomas Goll and Dave Roman- Webmasters.



Disclaimer: any products or services purchased here are at your own risk.
X0X0X0 The Lawyers


Time Check