Oscar and Bernie have been gang-gonged on the Gong Show, bleeped on the Open Call Show, censored on the Tonight Show, and Triple X'd on America's Got Talent! This is Adult entertainment! For an Evening of Great Hilarity, Book your own Comedy Night. We bring Lights, Mikes, and Music to make Your next event a FUN NIGHT You'll never Forget!! 

Oscar and George Carlin, 1980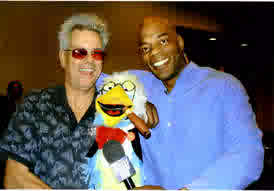 Oscar and Bernie, with

Alonzo Bodden on the Tonight Show, 10-17-06




Click on Banner Below to Enter Our Site!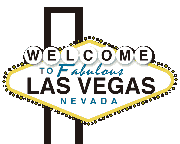 On June 16,'07, Bernie said, "America, You Got D. Bird" on America's Got Talent. Piers Moron said, "That's the most ridiculous ventriloquist act I've ever saw!" To bad he didn't realize it was a Parroty!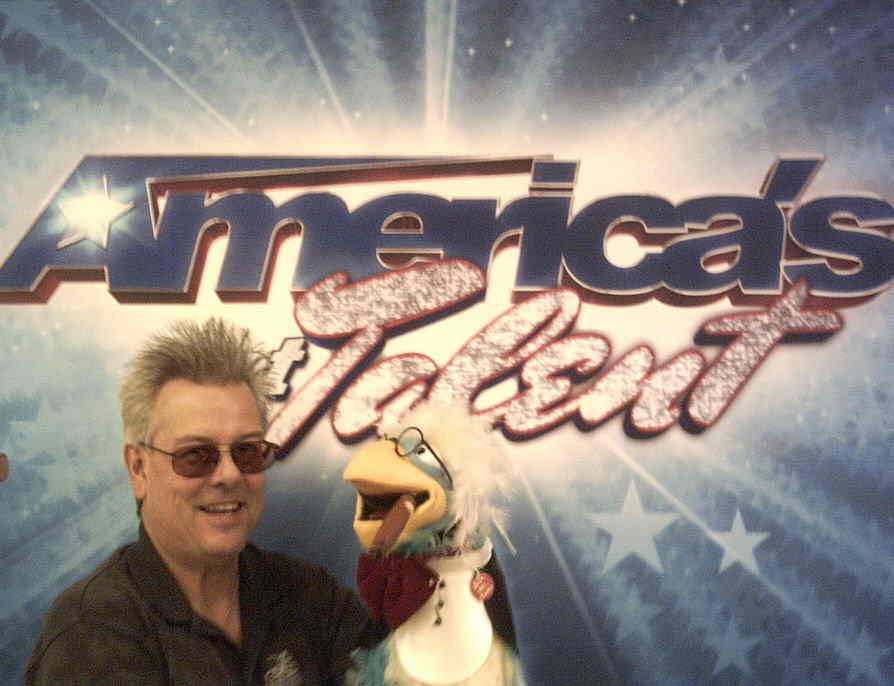 Do you want to be a standup comic? Do you make friends and strangers laugh? Write five minutes of your own material. Start with short funny bio. about yourself, close with your best joke, a story about an experience in your life, or an observation on something. Shoot for at least 4-5 laughs per minute and have a bailout line for when you bomb. It's not what you say, but how you say it, so don't move your lips, unless your the Anti-ventriloquist! Comedy has a rhythm, like a drum beat, find yours and beat it! Record your performances. Prepare for success by not quitting when you fail. Now go network with other comics and find open mike nights that will let you get stage time.
"Break a leg," have fun, and read my book!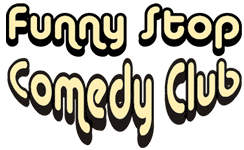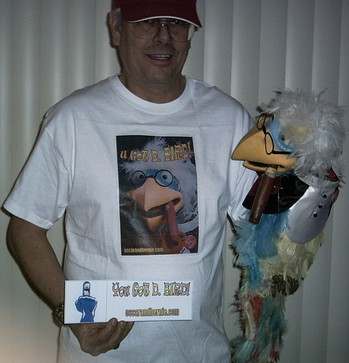 Get Bernie's "You Got D. Bird!"@ T-shirts and Bumper Stickers at Oscar and Bernie's Store Front

Showtime!
See over 30 minutes of Oscar and Bernie Live!
Cleveland Public Library
See Oscar in the "Ain't Brothers" 1980, Click!




See FREE, Brian Hoffman as Red Skelton, Click!


<

See Bernie on YouTube!, Click!




"THAT'S ALL FOLKS!" I Gotta' Headache!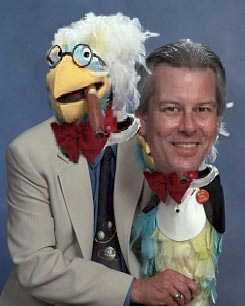 Hi!


Site Map

eBook Page •  Barbutti Pics •  Carey Pictures •  Carlin Pictures •  Reeves Pictures •  Picture Thumbnails • 
Komedy Karaoke •  Bernie's Recipes •  Financial Info. •  Promo's 4 Comics •  Health Help •  TV/Web Productions •  Jokes •  GraBBaG Videos • 
Crazy Photo's •  Everything Cleveland •  Memorial Tribute  •  Links Page •  Home Page • 



Hits since 1/1/11





FREE!, JavaScripts
by The JavaScript Source, Graphics
by 3D Animation Gallery, and Resize Pictures



Laugh Out Loud, Read My Book,
"Sometimes...You Gotta' Kicka' Cab!"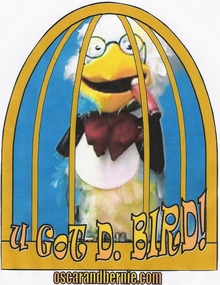 Disclaimer: any products or services purchased here are at your own risk. The Lawyers
Back to Top