Jokes are a Laughing Matter!
The jokes on this website are meant to be entertaining and funny. This being said, it is likely that people of different races, religions, sexual preferences and levels of mentality, among others, will be offended. This is not our intent. If you are easily offended, please leave this page now.
The material provided herein is uncensored and protected by free speech, and does not represent the views of the webmaster, advertisers, owners or servers of this site. By continuing to view our site, you agree to release all individuals and corporations associated with Oscar and Bernie.com from any and all liability which might arise from your total ignorance.
Oscar in Boron,Ca. New Years Eve,'06
"Be who you are and say what you think, because those who mind don't matter, and those who matter don't mind." - Dr. Seuss


You can lead a horse to water, but you can't make him drink, though you can shoot him and make him dinner!-Oscar

"BAIL EM OUT" ????


Hell, back in 1990, the Government seized the Mustang Ranch brothel in Nevada for tax evasion and, as required by law, tried to run it. They failed and it closed. Now we are trusting the economy of our country and our banking system to the same nit-wits who couldn't make money running a whore house and selling whiskey!




The English language has some wonderfully anthropomorphic collective nouns for the various groups of animals. We are all familiar with a Herd of cows, a Flock of chickens, a School of fish and a Gaggle of geese. However, less widely known is a Pride of lions, a Murder of crows , an Exaltation of doves and, presumably because they look so wise, a Parliament of owls. Now consider a group of Baboons. They are the loudest, most dangerous, most obnoxious, most viciously aggressive and least intelligent of all primates. And what is the proper collective noun for a group of baboons? Believe it or not ....... a Congress! I guess that pretty much explains the things that come out of Washington!





It is near the Christmas break of the school year. The students have turned in all their work and there is really nothing more to do. All the children are restless and the teacher decides to have an early dismissal. Teacher: "Whoever answers the questions I ask, first and correctly can leave early today." Liittle Johnny says to himself "Good, I want to get outta here. I'm smart and will answer the question." Teacher: "Who said 'Four Score and Seven Years Ago'?" Before Johnny can open his mouth, Susie says, "Abraham Lincoln." Teacher: "That's right Susie, you can go home." Johnny is mad that Susie answered the question first. Teacher: "Who said 'I Have a Dream'?" Before Johnny can open his mouth, Mary says, "Martin Luther King." Teacher: "That's right Mary, you can go." Johnny is even madder than before. Teacher: "Who said 'Ask not, what your country can do for you'?" Before Johnny can open his mouth, Nancy says, "John F. Kennedy." Teacher: "That's right Nancy, you may also leave." Johnny is boiling mad that he has not been able to answer to any of the questions. When the teacher turns her back Johnny says, "I wish these bitches would keep their mouths shut!" The teacher turns around: "NOW WHO SAID THAT?" Johnny: "TIGER WOODS. CAN I GO NOW?"





Little Melissa comes home from first grade and tells her father that they learned about the history of Valentine's Day. "Since Valentine's Day is for a Christian saint and we're Jewish," she asks, "will God get mad at me for giving someone a valentine? Melissa's father thinks a bit, then says "No, don't think God would get mad. Who do you want to give a valentine to?" "Osama Bin Laden," she says "Why Osama Bin Laden," her father asks in shock "Well," she says, " I thought that if a little American Jewish girl could have enough love to give Osama a valentine, he might start to think that maybe we're not all bad, and maybe start loving people a little bit. And if other kids saw what I did and sent valentines to Osama, he'd love everyone a lot. And then he'd start going all over the place to tell everyone how much he loved them and how he didn't hate anyone anymore." Her father's heart swells and he looks at his daughter with newfound pride. "Melissa, that's the most wonderful thing I've ever heard." "I know," Melissa says, "and once that gets him out in the open, the Marines could blow his ass away."

U.S.A.1776 Freedom Forever/Osama Bin Dead 5/2/2011 New Stock Market Terms


CEO is now; Chief Embezzlement Officer . CFO is now a Corporate Fraud Officer. BULL MARKET is a random market movement causing an investor to mistake himself for a financial genius. That's alot of bull! BEAR MARKET is a 6 to 18 month period when the kids get no allowance, the wife gets no jewelry, and the husband gets no sex. Though your broker will make you bend over and bear it. VALUE INVESTING this is the art of buying low and selling lower. P/E RATIO= The percentage of investors wetting their pants as the market keeps crashing. BROKER this is what my financial planner has made me. STANDARD & POOR= Your life in a nutshell. STOCK ANALYST is an Idiot who just downgraded your stock. STOCK SPLIT; When your ex-wife and her lawyer split your assets equally between themselves. MARKET CORRECTION= The day after you buy stocks. CASH FLOW is the movement your money makes as it disappears down the toilet. YAHOO is what you yell after selling it to some poor sucker for $240 per share. WINDOWS is what will you jump out of when you're the sucker who bought Yahoo at $240 per share. INSTITUTIONAL INVESTOR Past year investor who's now locked up in a nuthouse. PROFIT is an archaic word no longer in use. If you had purchased $1000 of shares in Delta Airlines one year ago, you would have $49.00 today. If you had purchased $1000 of shares in AIG one year ago, you would have $33.00 today. If you had purchased $1000 of shares in Lehman Brothers one year ago, you would have $0.00 today. But---- if you had purchased $1000 worth of beer one year ago, drank all the beer, then turned in the aluminum cans for the recycling refund, you would have received $214.00. (maybe more, Ca. pays $1.60 lbs.) Based on the above, the best current investment plan is to drink heavily & recycle. It's called the 401-Keg.

DOW=distraught over work!-Oscar



Important Ruling just in time for Christmas


The Supreme Court of the United States has ruled that there cannot be a Nativity Scene in Washington, DC this CHRISTMAS season. There isn't any religious reason, they simply have not been able to find three wise men and a virgin in the Nation's Capitol. There was no problem, however, finding enough asses to fill the stable.





I've been married 32 years, I could've had 4 wives at 8 years a peace.

Q. What is the difference between a drug dealer and a hooker? A. A hooker can wash her crack and sell it again.

Q. Did you know that diarhea is genetic? A. It runs in your genes.

Q. What's a mixed feeling? A. When you see your mother-in-law backing off a cliff in your new car.



MENTAL HOSPITAL PHONE MENU


Hello and thank you for calling The State Mental Hospital. Please select from the following options menu:
If you are obsessive-compulsive, press 1 repeatedly. If you are co-dependent, please ask someone to press 2 for you. If you have multiple personalities, press 3, 4, 5 and 6. If you are paranoid, we know who you are and what you want, stay on the line so we can trace your call. If you are delusional, press 7 and your call will be forwarded to the Mother Ship. If you are schizophrenic, listen carefully and a little voice will tell you which number to press. If you are manic-depressive, it doesn't matter which number you press, nothing will make you happy anyway. If you are dyslexic, press 9696969696969696. If you are bipolar, please leave a message after the beep or before the beep or after the beep. Please wait for the beep. If you have short-term memory loss, press 9. If you have short-term memory loss, press 9. If you have short-term memory loss, press 9. If you have low self-esteem, please hang up; our operators are too busy to talk with you. If you are menopausal, put the gun down, hang up, turn on the fan, "Eat a HUGE CHOCOLATE BAR", lie down and cry. You won't be crazy forever. If you are blonde, don't press any buttons; you'll just mess it up.





I am passing this on to you because it definitely worked for me, and we all could probably use more calm in our lives! Some doctor on the TV said that the way to achieve inner peace is to finish all the things you have started. So I looked around my house to see things I'd started and hadn't finished and I finished off a bottle of Merlot, a bottle of shhhardonay, a bodle of Baileys, abutle of vocka, a pockage of Pringlies, tha mainder of a botl Prozic and Valumscriptins, the res of the Chesescke an a box a chocolets. Yu haf no idr who fikin gud I fel. Peas sen dis orn to anyy yu fee ar in ned ov inr pece.
Your Yearly Dementia Test
It's that time of year to take your annual senior citizen test.
Exercise of the brain is as important as exercise of the muscles. As we grow older, it's important to keep mentally alert. If you don't use it, you lose it! Below is a very private way to gauge your loss or non-loss of intelligence.
Take the test presented here to determine if you're losing it or not. The spaces below are so you don't see the answers until you've made your answer.
OK, relax, clear your mind and begin.
1. What do you put in a toaster?



Answer: "bread." If you said "toast," give up now and do something else.
Try not to hurt yourself. If you said, bread, go to Question 2.






2. Say "silk" five times. Now spell "silk." What do cows drink?






Answer: Cows drink water. If you said "milk," don't attempt the next question. Your brain is over-stressed and may even overheat. Content yourself with reading a more appropriate literature such as Auto World. However, if you said "water", proceed to question 3.



3. If a red house is made from red bricks and a blue house is made from blue bricks and a pink house is made from pink bricks and a black house is made from black bricks, what is a green house made from?





Answer: Greenhouses are made from glass. If you said "green bricks," why the hell are you still reading these???
If you said "glass," go on to Question 4.


4. It's twenty years ago, and a plane is flying at 20,000 feet over Germany (If you will recall, Germany at the time was politically divided into West Germany and East Germany.) Anyway, during the flight, two engines fail. The pilot, realizing that the last remaining engine is also failing, decides on a crash landing procedure. Unfortunately the engine fails before he can do so and the plane fatally crashes smack in the middle of "no man's land" between East Germany and West Germany. Where would you bury the survivors? East Germany, West Germany, or no man's land"?

Answer: You don't bury survivors.
If you said ANYTHING else, you're a dunce and you must stop. If you said, "You don't bury survivors", proceed to the next question.


5. Without using a calculator : You are driving a bus from London to Milford Haven in Wales. In London, 17 people get on the bus. In Reading, six people get off the bus and nine people get on. In Swindon , two people get off and four get on. In Cardiff, 11 people get off and 16 people get on. In Swansea, three people get off and five people get on. In Carmathen, six people get off and three get on. You then arrive at Milford Haven.
What was the name of the bus driver?

Answer: Oh, for crying out loud!
Don't you remember your own name? It was YOU!!

Subject: Dangerous Virus!!!
There is a dangerous virus being passed around electronically, orally, and by hand. This virus is called Worm-Overload-Recreational-Killer (WORK). If you receive WORK from any of your colleagues, your boss, or anyone else via any means DO NOT TOUCH IT. This virus will wipe out your private life completely. If you should come into contact with WORK, put your jacket on and take two good friends to the nearest grocery store. Purchase the antidote known as Work-Isolating-Neutralizer-Extract (WINE) or Bothersome-Employer-Elimination-Rebooter (BEER). Take the antidote repeatedly until WORK has been completely eliminated from your system You should forward this warning to 5 friends. If you do not have 5 friends, you have already been infected and WORK is controlling your life. Find a local pizza place, music store, museum and or movie theater, then map the best route and run!
At my age, I can't let anything cut into my leisure time!- Oscar

A three year old was examining his testicles while he was taking a bath. "Mom," he asked, "Are these my brains?" Mother replied: "Not yet."

EVER SINCE I WAS A CHILD, I'VE ALWAYS HAD A FEAR OF SOMEONE UNDER MY BED AT NIGHT. SO I WENT TO A SHRINK AND TOLD HIM . . . ''I've got problems. Every time I go to bed I think there's somebody under it. I'm scared. I think I'm going crazy.'' ''Just put yourself in my hands for one year,'' said the shrink. ''Come talk to me three times a week and we should be able to get rid of those fears...'' ''How much do you charge?'' ''Eighty dollars per visit,'' replied the doctor. ''I'll sleep on it,'' I said. Six months later the doctor met me on the street. ''Why didn't you ever come to see me about those fears you were having?'' he asked. ''Well, eighty bucks a visit three times a week for a year is an awful lot of money! A bartender cured me for $10. I was so happy to have saved all that money that I went and bought me a new pickup!'' ''Is that so!'' With a bit of an attitude he said, ''and how, may I ask, did a bartender cure you?'' ''He told me to cut the legs off the bed! - Ain't nobody under there now !!!'' SCREW THOSE SHRINKS.. GO HAVE A DRINK & TALK TO YOUR BARTENDER!

Actual call center conversations! Customer: 'I've been calling 700-1000 for two days and can't get through; Can you help?' Operator: 'Where did you get that number, sir?' Customer: 'It's on the door of your business.' Operator: 'Sir, those are the hours that we are open.'
+++++++++++++++++++++++++++++++++++++++++++++++++++++++++++++++++++++
Samsung Electronics Caller: 'Can you give me the telephone number for Jack?' Operator: 'I'm sorry, sir, I don't understand who you are talking about.' Caller: 'On page 1, section 5, of the user guide it clearly states that I need to unplug the fax machine from the AC wall socket and Telephone Jack before cleaning. Now, can you give me the Number for Jack?' Operator: 'I think it means the telephone plug on the wall.'
----------------------------------------------------------------------
RAC Motoring Services Caller: 'Does your European Breakdown Policy cover me when I am Traveling in Australia ?' Operator: 'Does the policy name give you a clue?'
----------------------------------------------------------------------
Caller (enquiring about legal requirements while traveling in Europe ) 'If I register my car in France , and then take it to England , do I have to change the steering wheel to the other side of the car?'
----------------------------------------------------------------------
Directory Enquiries Caller: 'I'd like the number of the Argo Fish Bar, please' Operator: 'I'm sorry, there's no listing. Are you sure that the spelling is correct?' Caller: 'Well, it used to be called the Bargo Fish Bar but the 'B' fell off.'
------------------ ----------------------------------------------------
Then there was the caller who asked for a knitwear company in Woven. Operator: 'Woven? Are you sure?' Caller: 'Yes.. That's what it says on the label -- Woven in Scotland ...'
----------------------------------------------------------------------
On another occasion, a man making heavy breathing sounds from a phone box told a worried operator: 'I haven't got a pen, so I'm steaming up the window to write the number on.'
----------------------------------------------------------------------
Tech Support: 'I need you to right-click on the Open Desktop.' Customer: 'OK.' Tech Support: 'Did you get a pop-up menu?' Customer: 'No.' Tech Support: 'OK. Right-Click again. Do you see a pop-up menu?' Customer: 'No.' Tech Support: 'OK, sir. Can you tell me what you have done up until this point?' Customer: 'Sure. You told me to write 'click' and I wrote 'click'.'
----------------------------------------------------------------------
Tech Support: 'OK. At the bottom left hand side of your screen, can you see the 'OK' button displayed?' Customer: 'Wow! How can you see my screen from there?'
----------------------------------------------------------------------
Caller: 'I deleted a file from my PC last week and I just realized that I need it. So, if I turn my system clock back two weeks will I get my file back again?'
----------------------------------------------------------------------
This has to be one of the funniest things in a long time. I think this guy should have been promoted, not fired. This is a true story from the WordPerfect Helpline, which was transcribed from a recording monitoring the customer care department.............. Needless to say the Help Desk employee was fired; however, he/she is currently suing the WordPerfect organization for 'Termination without Cause.' Actual dialogue of a former WordPerfect Customer Support employee. (Now I know why they record these conversations!): Operator: 'Ridge Hall, computer assistance; may I help you?' Caller: 'Yes, well, I'm having trouble with WordPerfect .' Operator: 'What sort of trouble??' Caller: 'Well, I was just typing along, and all of a sudden the words went away.' Operator: 'Went away?' Caller: 'They disappeared' Operator: 'Hmm. So what does your screen look like now?' Caller: 'Nothing.' Operator: 'Nothing??' Caller: 'It's blank; it won't accept anything when I type.' Operator: 'Are you still in WordPerfect, or did you get out?' Caller: 'How do I tell?' Operator: 'Can you see the 'C: prompt' on the screen?' Caller: 'What's a sea-prompt?' Operator: 'Never mind, can you move your cursor around the screen?' Caller: 'There isn't any cursor; I told you, it won't accept anything I type..' Operator: 'Does your monitor have a power indicator??' Caller: 'What's a monitor?' Operator: 'It's the thing with the screen on it that looks like a TV. Does it have a little light that tells you when it's on?' Caller: 'I don't know.' Operator: 'Well, then look on the back of the monitor and find where The power cord goes into it. Can you see that??' Caller: 'Yes, I think so.' Opera tor: 'Great. Follow the cord to the plug, and tell me if it's plugged into the wall.. Caller: 'Yes, it is.' Operator: 'When you were behind the monitor, did you notice that there were two cables plugged into the back of it, not just one? ' Caller: 'No.' Operator: 'Well, there are. I need you to look back there again and find the other cable.' Caller: 'Okay, here it is.' Operator: 'Follow it for me, and tell me if it's plugged securely into the back of your computer..' Caller: 'I can't reach.' Operator: 'OK. Well, can you see if it is?' Caller: 'No..' Operator: 'Even if you maybe put your knee on something and lean way over?' Caller: 'Well, it's not because I don't have the right angle -- it's because it's dark.' Operator: 'Dark?' Caller: 'Yes - the office light is off, and the only light I have is coming in from the window.' Operator: 'Well, turn on the office light then.' Caller: 'I can't.' Operator: 'No? Why not?' Caller: 'Because there's a power failure.' Operator: 'A power .... A power failure? Aha. Okay, we've got it licked now. Do you still have the boxes and manuals and packing stuff that your computer came in?' Caller: 'Well, yes, I keep them in the closet..' Operator: 'Good. Go get them, and unplug your system and pack it up just like it was when you got it. Then take it back to the store you bought it from.' Caller: 'Really? Is it that bad?' Operator: 'Yes, I'm afraid it is.' Caller: 'Well, all right then, I suppose. What do I tell them?' Operator: 'Tell them you're too damned stupid to own a computer!'

It's late fall and the Indians on a remote reservation in South Dakota asked their new chief if the coming winter was going to be cold or mild. Since he was a chief in a modern society, he had never been taught the old secrets. When he looked at the sky, he couldn't tell what the winter was going to be like. Nevertheless, to be on the safe side, he told his tribe that the winter was indeed going to be cold and that the members of the village should collect firewood to be prepared. But, being a practical leader, after several days, he got an idea. He went to the phone booth, called the National Weather Service and asked, 'Is the coming winter going to be cold?' 'It looks like this winter is going to be quite cold,' the meteorologist at the weather service responded. So the chief went back to his people and told them to collect even more firewood in order to be prepared. A week later, he called the National Weather Service again. 'Does it still look like it is going to be a very cold winter?' 'Yes,' the man at National Weather Service again replied, 'it's going to be a very cold winter.' The chief again went back to his people and ordered them to collect every scrap of firewood they could find. Two weeks later, the chief called the National Weather Service again. 'Are you absolutely sure that the winter is going to be very cold?' 'Absolutely,' the man replied. 'It's looking more and more like it is going to be one of the coldest winters we've ever seen..' 'How can you be so sure?' the chief asked.
The weatherman replied, 'The Indians are collecting a shitload of firewood'!



A gentleman attends an auction and notices that one of the items for sale is a large, colorful parrot, and he decides that he'd like to own it. When the bird comes up for sale, the auctioneer asks, "how much will you bid for this parrot?" The fellow opens bidding with Seven hundred dollars, then Eight hundred! Eight hundred and fifty! Nine hundred and fifty! This goes on for the next several bids, and the gentleman bids One thousand dollars! Bidding goes this way for several more minutes until the fellow finds himself the proud owner of a parrot for $1200. He approached the auctioneer and asked him can the bird talk? To which the auctioneer replied, "Who do you think was bidding against you?" He replied, "No wonder, I got D. Bird!"

Q What's the height of conceit? A. Having an orgasm and calling out your own name.

Q. What's the definition of macho? A. Jogging home from your vasectomy.

Q. What's the difference between a G-Spot and a golf ball? A. A guy will actually search for a golf ball

THOUGHT FOR THE DAY............
Calling an illegal alien an "undocumented immigrant" is like calling a drug dealer an "unlicensed pharmacist."

I rear ended a car a few days ago....... The driver got out of the other car, and he was a DWARF!! He was pissed! He looked up at me and said "I am NOT happy!" I said to him, "Then which one are you?"

An American guy was waiting on a London street corner. An attractive English girl was passing by when a gust of wind blew her dress above her waist. "A bit airy..." remarked the American. Hearing this, the Cockney girl replied indignantly, " 'ell yes! What did you expect - feathers?!"

A doctor examining a woman who had been rushed to the Emergency Room, took the husband aside, and said, 'I don't like the looks of your wife at all.' 'Me neither doc,' said the husband. 'But she's a great cook and really good with the kids.'


You are driving in a car at a constant speed. On your left side is a drop off (The ground is 18-20 inches below the level you are traveling on), and on your right side is a fire engine traveling at the same speed as you. In front of you is a galloping horse which is the same size as your car and you cannot overtake it. Behind you is another galloping horse. Both horses are also traveling at the same speed as you . What must you do to safely get out of this highly dangerous situation?

For the answer click and drag your mouse from star to star.
* Get your drunk ass off the merry-go-round. *




Ray and Louise are an elderly couple living in Montana. Ray, a retired accountant, had always wanted a pair of cowboy boots. Seeing a pair he likeS on sale one day, he buys them and wears them home. Walking proudly, he enters the house and says to his wife: "notice anything different about me?" Louise looks him over and says "Nope" Frustrated, Ray storms off into the bathroom, undresses, and walks back into the room completely naked except for the boots. Again he asks, a little louder this time "Notice anything DIFFERENT NOW?" Louise looks up and says, "Ray, what's different? It's hanging down today, it was hanging down yesterday, it'll be hanging down again tomorrow." Furious, Ray yells, "AND DO YOU KNOW WHY IT'S HANGING DOWN, Louise? IT'S HANGING DOWN BECAUSE IT'S ADMIRING MY NEW BOOTS!" To which Louise replies, "Shoulda bought a hat, Ray. Shoulda bought a hat!"

A little old guy is walking around in a supermarket calling out, Crisco, Crisssssssco! Soon an assistant manager approaches and says, "Sir, the Crisco is on aisle 3. The old guy replies, "Oh, I'm not looking for the cooking stuff. I'm calling my wife. She's in here somewhere" The clerk is astonished. "Your wife's name is Crisco?" The old guy answers, "Oh no, no, no. I only call her that when we're out in public." "I see," said the clerk. "What do you call her at home?" Husband says, "Lard ass."

There once was a religious young woman who went to Confession. Upon entering the confessional, she said, 'Forgive me, Father, for I have sinned' The priest said, 'Confess your sins and be forgiven.' The young woman said, 'Last night my boyfriend made mad passionate love to me seven times.' The priest thought long and hard and then said, 'Squeeze seven lemons into a glass and then drink the juice.' The young woman asked, 'Will this cleanse me of my sins?' The priest said, 'No, but it will wipe that smile off of your face...'

There is a story told in Ireland of the man who moves into the a tiny village in Kerry, walks into the pub and orders three Guinness. The bartender raises his eyebrows, but serves the man the three beers, which he drinks quietly at a corner table, alone. An hour later, the man has finished and orders three more. The next evening the mysterious man returns and again orders three beers at a time, several times. Soon the entire town is talking about the "Man Who Orders Three Beers." Finally, after about a week of this as a nightly occurrence, the bartender broaches the subject on behalf of the entire town. "I don't mean to pry, now, " the bartender begins, "but folks around here are wondering why you always order three beers?" "Tis odd, isn't it?" the man replies, "You see, I have two brothers, one went to America, the other to Australia and we promised each other that we would always order an extra two beers whenever we drank as a way of keeping the family bond." The bartender and the entire town were pleased with the answer and soon the "Man Who Orders Three Beers" became a local celebrity and a source of pride to the village as one who loved his brothers and always maintained a strong fraternal bond. Then one day, the man comes in and orders only two beers. The bartender pours them with a heavy heart. This continues for the rest of the evening: he orders only two beers. The word flies around town and prayers are offered for the soul of one of his brothers. The next day, the bartender says to the man, "Folks around here, and me first, want to offer our condolences to you on the death of your brother….you know two beers and all…." The man ponders this for a moment, then replies, "You'll all be happy to hear that my brothers are alive and well. It's just that I, me self, have decided to give up drinking for Lent."

Sometimes we have trouble with our computers. I had a problem yesterday, so I called Eric, the 11 year old next door, whose bedroom looks like Mission Control and asked him to come over. Eric clicked a couple of buttons and solved the problem. As he was walking away, I called after him, So, what was wrong? He replied, it was an ID ten T error. I didn't want to appear stupid, but nonetheless inquired, An ID ten T error? What's that? In case I need to fix it again. Eric grinned ... Haven't you ever heard of an ID ten T error before? No, I replied. Write it down, he said, and I think you'll figure it out. So I wrote down: ID10T. I used to like Eric, the little poop!

A fleeing Taliban, desperate for water, was plodding through the Afghan desert when he saw something far off in the distance. Hoping to find water, he hurried toward the oasis, only to find a little old Jewish man at a small stand, selling ties... The Taliban asked, "Do you have water?" The Jewish man replied, "I have no water. Would you like to buy a tie? They are only $5." The Taliban shouted, "You Idiot! I do not need an over-priced tie.. I need water! I should kill you, but I must find water first!" "OK," said the little old Jewish man, "It does not matter that you do not want to buy a tie and that you hate me. I will show you that I am bigger than that. If you continue over that hill to the east for about two miles, you will find a lovely restaurant. It has all the ice cold water you need. Shalom." Cursing, the Taliban staggered away over the hill. Several hours later he staggered back, almost dead, and said: "You little prick, your brother won't let me in without a tie....."



Scientist say the world began with the Big Bang, bullcrap, everybody knows you have to have a Big Suck before the Bang!-Oscar

Q. Do you know how New Zealanders practice safe sex? A. They spray paint X's on the back of the sheep that kick!

Q.Why is divorce so expensive? A. Because it's worth it!

An elderly man suffered a massive heart attack. The family drove wildly to get him to the emergency room. After what seemed like a very long wait, the ER Doctor appeared, wearing his scrubs and a long face. Sadly, he said, "I'm afraid he is brain-dead, but his heart is still beating." "Oh, Dear God," cried his wife, her hands clasped against her cheeks with shock! "We've never had a Bleeding-Heart Politician in the family before!"
Save a Whale, Hug a Tree, Abort a Kid, I don't follow that logic; sure, kill the little bastard cause of rape, but what makes a Bleeding-Heart?-Oscar
A women is 86 years old and loves to fish. She was sitting in her boat the other day when she heard a voice say, 'Pick me up.' She looked around and couldn't see anyone. She thought she was dreaming when she heard the voice say again, 'Pick me up.' She looked in the water and there, floating on the top, was a frog. The lady said, 'Are you talking to me?' The frog said, 'Yes, I'm talking to you. Pick me up. Then, kiss me and I'll turn into the most beautiful prince you have ever seen. I'll make sure that all your friends are envious and jealous because you will have me as your husband.' The lady looked at the frog for a short time, reached over, picked it up carefully, and placed it in her purse. Then the frog said, 'What, are you nuts? Didn't you hear what I said? I said kiss me and I will be your handsome prince.' She opened her purse, looked at the frog and said, 'Nah, at my age I'd rather have a talking frog.'

A guy walks into a pet store looking to buy a parrot. He sees one in a cage and yells to the bird, "Hey, can you speak Stupid?" And the bird replies, "Yes, can you fly Dummy?"
The Perfect Quarterback

The coach had put together the perfect team for the Oakland Raiders, The only thing missing was a good quarterback. He had scouted all the colleges and even the Canadian and European Leagues, but he couldn't find a ringer who could ensure a Super Bowl victory. Then one night, while watching CNN, he saw a war-zone scene and in one corner of the background, he spotted a young Afghan Muslim soldier with a truly incredible arm. He threw a hand-grenade straight into a window from 80 yards away. Then he threw another from 50 yards down a chimney, and then hit a passing car going 80 miles per hour. I've got to get this guy!" coach said to himself. "He has the perfect arm!" So, he brings the young Afghan to the States and teaches him the great game of football ....... and sure enough the Raiders go on to win the Super Bowl. The young Afghan is hailed as a hero of football, and when the Coach asks him what he wants, all the young man wants to do is call his mother. "Mom," he says into the phone, "I just won the Super Bowl!" "I don't want to talk to you," the old woman says. "You deserted us. "Mother, I don't think you understand," pleads the son, "I've just won the greatest sporting event in the world!" "No! Let me tell you," his mother retorts. "at this very moment there are gunshots all around us. The neighborhood is a pile of rubble. Your two brothers were beaten within an inch of their lives last week, and I have to keep your sister in the house so she doesn't get assaulted!" The old lady pauses, then tearfully says, "I will never forgive you for making us move to Oakland."


 
Old accountants never die, they just lose their balance!
Old bankers never die, they just lose interest!
Old limbo dancers never die, they just go under!
Old lawyers never die, they just lose their appeal!
Old cashiers never die, they just check out!
Old janitors never die, they just kick the bucket!
Old comics never die, they just exit stage left!

Q. What is a Yankee? A. The same as a quickie, but a guy can do it alone.


A little boy walks into his parents' room to see his mom on top of his dad bouncing up and down. The mom sees her son and quickly dismounts, worried about what her son has seen. She dresses quickly and goes to find him. The son sees his mom and asks, "What were you and Dad doing?" The mother replies, "Well, you know your dad has a big tummy and sometimes I have to get on top of it and help flatten it." "Your wasting your time," said the boy. "Why is that?" the mom asked puzzled. "Well, when you go shopping, the lady next door comes over and gets on her knees and blows it right back up."


"The Faithful Man"


I was a very happy person. My wonderful girlfriend and I had been dating for over a year, and so we decided to get married. There was only one little thing bothering me...It was her beautiful younger sister. My prospective sister-in-law was twenty two, wore very tight miniskirts, and generally was bra-less. She would regularly bend down when she was near me, and I always got more than a pleasant view of her private parts. It had to be deliberate. She never did it when she was near anyone else. One day her "little" sister called and asked me to come over to check the wedding invitations. She was alone when I arrived, and she whispered to me that she had feelings and desires for me that she couldn't overcome. She told me that she wanted to make love to me just once before I got married and committed my life to her sister. Well, I was in total shock, and couldn't say a word. She said, "I'm going upstairs to my bedroom, and if you want one last wild fling, just come up and get me." I was stunned and frozen in shock as I watched her go up the stairs. When she reached the top she pulled off her panties and threw them down the stairs at me. I stood there for a moment, then turned and made a beeline straight to the front door. I opened the door, and headed straight towards my car. Lo and behold, my entire future family was standing outside, all clapping! With tears in his eyes, my father-in-law hugged me and said, "We are very happy that you have passed our little test. We couldn't ask for better man for our daughter. Welcome to the family."
Moral of the story: Always keep your condoms in your car!!!

A woman was helping her husband set up his computer, and at the appropriate point in the process, the computer advised him that he would now, need to enter a password. Something he will use to log on. The husband was in a rather amorous mood and figured he would try for the shock effect to bring this to his wife's attention. So, when the computer asked him to enter his password, he made it plainly obvious to his wife, what he was entering by stating each letter out loud as he typed : P... E... N... I... S. His wife fell off her chair laughing when the computer replied: *** PASSWORD REJECTED. NOT LONG ENOUGH.




No Speakah De English


A bus stops and 2 men get on. They sit down and engage in an animated conversation. The lady sitting next to them ignores them at first, but her attention is galvanized when she hears one of them say the following: "Emma come first. Den I come. Den two asses come together. I come once-a-more! Two asses, they come together again. I come again and pee twice. Then I come one lasta time." The lady can't take this any more, "You foul-mouthed sex obsessed pig," she retorted indignantly. "In this country, we don't speak aloud in public places about our sex lives." "Hey, coola down lady," said the man. "Who talkin'abouta sex? I'm a justa tellin' my frienda how to spell 'Mississippi'."




Skinny Dipping...


An elderly man in Louisiana had owned a large farm for several years. He had a large pond in the back. It was properly shaped for swimming, so He fixed it up nice with picnic tables, horseshoe courts, and some apple, and peach trees One evening the old farmer decided to go down to the pond, as he hadn't been there for a while, and look it over. He grabbed a five-gallon bucket to bring back some fruit. As he neared the pond, he heard voices shouting and laughing with glee. As he came closer, he saw it was a bunch of young women Skinny-dipping in his pond. He made the women aware of his presence and they all went to the deep end one of the women shouted to him, 'we're not coming out until you leave!' The old man frowned, 'I didn't come down here to watch you Ladies swim naked or make you get out of the pond naked.' Holding the bucket up he said, 'I'm here to feed the alligator.' Some old men can still think fast.




'Sixty is the worst age to be,' said the 60-year-old man. 'You always feel like you have to pee and most of the time you stand there and nothing comes out.' 'Ah, that's nothin,' said the 70-year-old. 'When you're seventy, you don't have a bowel movement any more. You take laxatives, eat bran, sit on the toilet all day and nothin' comes out!' 'Actually,' said the 80-year -old, 'Eighty is the worst age of all.' 'Do you have trouble peeing, too?' asked the 60-year old. 'No, I pee every morning at 6:00. I pee like a racehorse on a flat rock; no problem at all.' 'So, do you have a problem with your bowel movement?' 'No, I have one every morning at 6:30.' Exasperated, the 60-year-old said, 'You pee every morning at 6:00 and crap every morning at 6:30. So what's so bad about being 80?' 'I don't wake up until 7:00.'



Haunting Questions
---
How important does a person have to be before they are considered assassinated instead of just murdered?
---
Why do you have to "put your two cents in".. but it's only a "penny for your thoughts"? Where's that extra penny going to?
---
Once you're in heaven, do you get stuck wearing the clothes you were buried in for eternity?
---
Why does a round pizza come in a square box?
---
What disease did cured ham actually have?
---
How is it that we put man on the moon before we figured out it would be a good idea to put wheels on luggage?
---
Why is it that people say they "slept like a baby" when babies wake up like every two hours?
---
If a deaf person has to go to court, is it still called a hearing?
---
Why are you IN a movie, but you're ON TV?
---
Why do people pay to go up tall buildings and then put money in binoculars to look at things on the ground?
---
Why do doctors leave the room while you change? They're going to see you naked anyway.
---
Why is "bra" singular and "panties" plural?
---
Why do toasters always have a setting that burns the toast to a horrible crisp, which no decent human being would eat?
---
If Jimmy cracks corn and no one cares, why is there a stupid song about him?
---
Can a hearse carrying a corpse drive in the carpool lane ?
---
If the professor on Gilligan's Island can make a radio out of a coconut, why can't he fix a hole in a boat?
---
Why does Goofy stand erect while Pluto remains on all fours? They're both dogs!
---
If Wile E. Coyote had enough money to buy all that ACME crap, why didn't he just buy dinner?
---
If corn oil is made from corn, and vegetable oil is made from vegetables, what is baby oil made from?
---
If electricity comes from electrons, does morality come from morons?
---
Do the Alphabet song and Twinkle, Twinkle Little Star have the same tune?
---
Why did you just try singing the two songs above?
---
Why do they call it an asteroid when it's outside the hemisphere, but call it a hemorrhoid when it's in your butt?
---
Did you ever notice that when you blow in a dog's face, he gets mad at you, but when you take him for a car ride, he sticks his head out the window?

Did you hear about the Gay Rabbit, he got caught by a Wild Hare up his ass!-Oscar

Q. What do Tupperware and a walrus have in common? A. They both like a tight seal.

Q. What do a Christmas tree and priest have in common? A. Their balls are just for decoration.

Q.What is the difference betwee n "ooooooh"and "aaaaaaah"? A. About three inches.


A guy goes into a bar and has a drink. He looked in his pocket and has another drink; he then looks into his pocket and has another drink, and another, and so on. The bartender asked, "What's in your pocket?" The half-drunk guy says, "it's a picture of my old lady, and when she starts looking good to me, I know it's time to go home!"


"Priceless: Hangover"


Jack wakes up with a huge hangover after the night at a business function. He forces himself to open his eyes and the first thing he sees is a couple of aspirins next to a glass of water on the side table. And, next to them, a single red rose! Jack sits down and sees his clothing in front of him, all clean and pressed. Jack looks around the room and sees that it is in perfect order, Spotlessly clean. So is the rest of the house. He takes the aspirins, cringes when he sees a huge black eye staring back at him in the bathroom mirror and notices a note on the table: "Honey, breakfast is on the stove, I left early to go shopping "Love you!!" He stumbles to the kitchen and sure enough, there is hot breakfast and the morning newspaper. His son is also at the table, eating. Jack asks, "Son... what happened last night?" "Well, you came home after 3 am, drunk and out of your mind. You broke the coffee table, puked in the hallway and got that black eye when you ran into the door." "So, why is everything in such perfect order, so clean, I have a rose and breakfast is on the table waiting for me?" His son replies, "Oh, THAT!...Mom dragged you to the bedroom and when she tried to take your pants off, you screamed, "Leave me alone, I'm married!!!"
Broken table - $200, Hot breakfast - $5, Red Rose bud - $3, Two aspirins - $0.25, Saying the right thing, at the right time...Priceless !



This is for all you history buffs.

It was March 6, 1836. On that fateful day, Davy Crockett woke up and rose from his bunk on the main floor of the Alamo. He then walked up to the observation post along the west wall of this fort. William B. Travis and Jim Bowie were already there, looking out over the top of the wall. These three great men gazed at the hordes of Mexicans moving steadily toward them. With a puzzled look on his face, Crockett turned to Bowie and said, "Jim, are we having some landscaping done today?"



Turn on the Lights!


Chicago Cubs outfielder Andre Dawson on being a role model: "I wan' all dem kids to do what I do, to look up to me. I wan' all the kids to copulate me."
--------------------------------------------


- New Orleans Saint RB George Rogers when asked about the upcoming season: "I want to rush for 1,000 or 1,500 yards, whichever comes first."
---------------------------------------------


- And, upon hearing Joe Jacobi of the 'Skins say: "I'd run over my own mother to win the Super Bowl," Matt Millen of the Raiders said: "To win, I'd run over Joe's Mom, too."
---------------------------------------------


- Torrin Polk, University of Houston receiver, on his coach, John Jenkins: "He treats us like men. He lets us wear earrings."
---------------------------------------


Football commentator and former player Joe Theismann, 1996: "Nobody in football should be called a genius. A genius is a guy like Norman Einstein."
---------------------------------------------


Senior basketball player at the University of Pittsburgh "I'm going to graduate on time, no matter how long it takes." (now that is beautiful)
---------------------------------------------


- Bill Peterson, a Florida State football coach: "You guys line up alphabetically by height." And, "You guys pair up in groups of three, then line up in a circle."
--------------------------------------------


- Boxing promoter Dan Duva on Mike Tyson hooking up again with promoter Don King: "Why would anyone expect him to come out smarter? He went to prison for three years, not Princeton ."
---------------------------------------------


- Stu Grimson, Chicago Blackhawks left wing, explaining why he keeps a color photo of himself above his locker: "That's so when I forget how to spell my name, I can still find my clothes."
--------------------------------------------


- Lou Duva, veteran boxing trainer, on the Spartan training regime of heavyweight Andrew Golota: "He's a guy who gets up at 6 o'clock in the morning regardless of what time it is."
---------------------------------------------


- Chuck Nevitt, North Carolina State basketball player, explaining to Coach Jim Valvano why he appeared nervous at practice: "My sister's expecting a baby, and I don't know if I'm going to be an uncle or an aunt." (I wonder if his IQ ever hit room temperature in January)
---------------------------------------------


- Frank Layden , Utah Jazz president, on a former player: "I told him, 'Son, what is it with you? Is it ignorance or apathy?' He said, 'Coach, I don't know and I don't care.'"
--------------------------------------------


- Shelby Metcalf, basketball coach at Texas A&M, recounting what he told a player who received four F's and one D: "Son, looks to me like you're spending too much time on one subject."

Probably his girlfriend!-Oscar





Morris returns from the doctor and tells his wife that the doctor has told him that he has only 24 hours to live. Given the prognosis, Morris asks his wife for sex. Naturally, she agrees, so they make love. About 6 hours later, the husband goes to his wife and says, "Honey, you know I now have only 18 hours to live. Could we please do it one more time?" Of course, the wife agrees, and they do it again. Later, as the man gets into bed, he looks at his watch and realizes that he now has only 8 hours left. He touches his wife's shoulder and asks, "Honey, please... just one more time before I die." She says, "Of course, Dear," and they make love for the third time. After this session, the wife rolls over and falls to sleep. Morris, however, worried about his impending, tosses and turns, until he's down to 4 more hours. He taps his wife, who rouses. "Honey, I have only 4 more hours. Do you think we could..." At this point the wife sits up and says, "Listen Morris, I have to get up in the morning... you don't."




A man returns home a day early from a business trip. It's after midnight. While enroute home he asks the cabby if he would be a witness. The man suspects his wife is having an affair and he wants to catch her in the act. For $100, the cabby agrees. Quietly arriving home, the husband and cabby tiptoe into the bedroom. The husband switches on the lights, yanks the blanket back and there is his wife in bed with another man! The husband puts a gun to the naked man's head. The wife shouts, 'Don't do it! I lied when I told you I inherited money. HE paid for the Corvette I gave you. HE paid for our new cabin cruiser. HE paid for your season Pittsburgh Steelers tickets. HE paid for our house at the lake. HE paid for our country club membership, and HE even pays the monthly dues!' Shaking his head from side-to-side, the husband lowers the gun. He looks over at the cabby and says, 'What would you do?' Cabby says, "You better pull the blanket up over his ass before he catches cold!"


A man was sitting on a blanket at the beach. He had no arms and no legs. Three women were walking past and felt sorry for the poor guy. The first woman said 'Have you ever had a hug?' The man said 'No,' so she gave him a hug and walked on. The second woman said, 'Have you ever had a kiss?' The man said, 'No,' so she gave him a kiss and walked on. The third woman came to him and said, 'Have you ever been screwed?' The fellow's eyes lit up and with a big grin he said, 'No.' So she picked him up and tossed into the ocean and said, 'Now you're screwed when the tide comes in.'


Negative Thinking!


A woman was at her hairdresser's getting her hair styled for a trip to Rome with her husband. She mentioned the trip to the hairdresser, who responded: " Rome ? Why would anyone want to go there? It's crowded and dirty. You're crazy to go to Rome . So, how are you getting there?" "We're taking Continental," was the reply. "We got a great rate!" "Continental?" exclaimed the hairdresser. " That's a terrible airline. Their planes are old, their flight attendants are ugly, and they're always late. So, where are you staying in Rome?" "We'll be at this exclusive little place over on Rome's Tiber River called Teste." "Don't go any further. I know that place. Everybody thinks its gonna be something special and exclusive, but it's really a dump." "We're going to go to see the Vatican and maybe get to see the Pope." "That's rich," laughed the hairdresser. "You and a million other people trying to see him. He'll look the size of an ant. Boy, good luck on this lousy trip of yours. You're going to need it." A month later, the woman again came in for a hairdo. The hairdresser asked her about her trip to Rome . "It was wonderful," explained the woman, "not only were we on time in one of Continental's brand new planes, but it was overbooked, and they bumped us up to first class. The food and wine were wonderful, and I had a handsome 28-year-old steward who waited on me hand and foot. And the hotel was great! They'd just finished a $5 million remodeling job, and now it's a jewel, the finest hotel in the city. They, too, were overbooked, so they apologized and gave us their owner's suite at no extra charge!" "Well," muttered the hairdresser, "that's all well and good, but I know you didn't get to see the Pope." "Actually, we were quite lucky, because as we toured the Vatican, a Swiss Guard tapped me on the shoulder, and explained that the Pope likes to meet some of the visitors, and if I'd be so kind as to step into his private room and wait, the Pope would personally greet me. Sure enough, five minutes later, the Pope walked through the door and shook my hand! I knelt down and he spoke a few words to me." "Oh, really! What'd he say ?" He said: "Where'd you get the shitty Hairdo?"


The Brothel


The madam opened the brothel door in Winnipeg and saw a rather dignified, well-dressed, good-looking man in his late forties or early fifties. 'May I help you sir?' she asked. 'I want to see Valerie,' the man replied. 'Sir, Valerie is one of our most expensive ladies. Perhaps you would prefer someone else', said the madam. 'No, I must see Valerie,' he replied. Just then, Valerie appeared and announced to the man she charged $5000 a visit. Without hesitation, the man pulled out five thousand dollars and gave it to Valerie, and they went upstairs. After an hour, the man calmly left. The next night, the man appeared again, once more demanding to see Valerie. Valerie explained that no one had ever come back two nights in a row as she was too expensive. But there were no discounts. The price was still $5000. Again, the man pulled out the money, gave it to Valerie, and they went upstairs. After an hour, he left. The following night the man was there yet again. Everyone was astounded that he had come for a third consecutive night, but he paid Valerie and they went upstairs. After their session, Valerie said to the man, 'No one has ever been with me three nights in a row. Where are you from?' The man replied, 'Ontario '. 'Really', she said.. 'I have family in Ontario.' 'I know.' the man said. 'Your sister died, and I am her attorney. She asked me to give you your $15,000 inheritance.' The moral of the story is that three things in life are certain. 1. Death 2. Taxes 3. Being screwed by a lawyer


TEACHER: Maria, go to the map and find North America . MARIA: Here it is. TEACHER: Correct. Now class, who discovered America ? CLASS: Maria.
TEACHER: John, why are you doing your math multiplication on the floor? JOHN: You told me to do it without using tables.
TEACHER: Glenn, how do you spell 'crocodile?' GLENN: K-R-O-K-O-D-I-A-L' TEACHER: No, that's wrong GLENN: Maybe it is wrong, but you asked me how I spell it.
TEACHER: Donald, what is the chemical formula for water? DONALD: H I J K L M N O. TEACHER: What are you talking about? DONALD: Yesterday you said it's H to O.
TEACHER: Winnie, name one important thing we have today that we didn't have ten years ago. WINNIE: Me!
TEACHER: Glen, why do you always get so dirty? GLEN: Well, I'm a lot closer to the ground than you are.
TEACHER: Millie, give me a sentence starting with ' I. ' MILLIE: I is.. TEACHER: No, Millie..... Always say, 'I am.' MILLIE: All right... 'I am the ninth letter of the alphabet.'
TEACHER: George Washington not only chopped down his father's cherry tree, but also admitted it. Now, Louie, do you know why his father didn't punish him? LOUIS: Because George still had the axe in his hand.
TEACHER: Now, Simon, tell me frankly, do you say prayers before eating? SIMON: No sir, I don't have to, my Mom is a good cook.
TEACHER: Clyde , your composition on 'My Dog' is exactly the same as your brother's. Did you copy his? CLYDE : No, sir. It's the same dog.
TEACHER: Harold, what do you call a person who keeps on talking when people are no longer interested? HAROLD: A teacher?



A husband and wife are in bed together. She feels his hand rubbing her shoulder. She: "Oh, that feels good." His hand moves to her breast. She: "Gee, honey, that feels wonderful." His hand moves to her leg. She: "Oh, honey, don't stop." But he stops. She: "Why did you stop?" He: "I found the remote."
Women have PMS, men have the remote!- Oscar

Three men were hiking through a forest when they came upon a large raging, violent river. Needing to get to the other side, the first man prayed: "God, please give me the strength to cross the river" Poof!.....God gave him big arms and strong legs and he was able to swim across in about 2 hours, having almost drowned twice. After witnessing that, the second man prayed: "God, please give me strength and the tools to cross the river" Poof!......God gave him a rowboat and strong arms and strong legs and he was able to row across in about an hour after almost capsizing once. Seeing what happened to the first two men, the third man prayed: "God, please give me the strength, the tools and the intelligence to cross the river" Poof!.....He was turned into a woman. She checked the map, hiked one hundred yards up stream and walked across the bridge. "If at first you don't succeed, do it the way your wife told you!"

Before she PMS'd, the 2 guys paddled happily into the sunset-Oscar


A man took his wife to the rodeo and one of their first stops was the breeding bull exhibit. They went up to the first pen and there was a sign attached that said, "This bull mated 50 times last year." The wife playfully nudged her husband in the ribs and said, "See? He mated 50 times last year ... once-a-week." They walked to the second pen which had a sign attached that said,"This bull mated 120 times last year." The wife gave her husband a healthy jab and said, "That's more than twice a week! You could learn a lot from him." They walked to the third pen and it had a sign attached that said, in capital letters, "This bull mated 365 times last year." The wife, so excited that her elbow nearly broke her husband's ribs, said, "that's once-a-DAY. You could REALLY learn something from this one." The husband looked at her and said, "Go over and ask him if it was with the same cow." NOTE: The husband's condition has been upgraded from critical to stable, and the doctors say after months of rehab and a couple more operations he will be OK.




A Mafia Godfather finds out that his bookkeeper, Nunzio, has cheated him out of 10 million bucks. His bookkeeper is deaf. That was the reason he got the job in the first place. It was assumed that Nunzio would hear nothing that he might have to testify about in court. When the Godfather goes to confront Nunzio about his missing $10 million, he takes along his lawyer who knows sign language.The Godfather tells the lawyer, "Ask him where the 10 million bucks is that he embezzled from me." The lawyer, using sign language, asks Nunzio where the money is. Nunzio signs back, "I don't know what you are talking about." The lawyer tells the Godfather, "He says he doesn't know what you are talking about." The Godfather pulls out a pistol, puts it to Nunzio's temple and says, "Ask him again!" The lawyer signs to Enzo, "He'll kill you if you don't tell him." Enzo signs back, "OK. You win! The money is in a brown briefcase, buried behind the shed in my cousin Bruno's backyard in Woodbridge !" The Godfather asks the lawyer, "What did he say?" The lawyer replies, " He says you don't have the balls to pull the trigger."



Wal-Mart Greeter


A very loud, unattractive, mean woman walked into Wal-Mart with her two kids, yelling obscenities at them all the way through the entrance. The Wal-Mart Greeter says "Good morning, and welcome to Wal-Mart. Nice children you have there. Are they twins?" The ugly woman stopped yelling long enough to say, "Hell no, they ain't twins. The oldest one's 9 and the other one's 6. Why the hell would you think they are twins? Are you blind, or just f&*king stupid?" "I'm neither blind nor stupid", replied the Greeter. "I just couldn't believe that you got laid twice." Have a nice day and welcome to Wal-Mart.




Little Johnny attended a horse auction with his father. He watched as his father moved from horse to horse, running his hands up and down the horse's legs and rump, and chest. After a few minutes, Johnny asked, 'Dad, why are you doing that?' His father replied, 'Because when I'm buying horses, I have to make sure that they are healthy and in good shape before I buy. Johnny, looking worried, said, 'Dad, I think the UPS guy wants to buy Mom.'




THE AMISH ELEVATOR
An Amish boy and his father were in a mall. They were amazed by almost everything they saw, but especially by two shiny, silver walls that could move apart and then slide back together again. The boy asked, "What is this Father?" The father, never having seen an elevator responded, "Son, I have never seen anything like this in my life, I don't know what it is." While the boy and his father were watching with amazement, a fat old lady in a wheel chair moved up to the two moving walls and pressed a button. The walls opened and the lady rolled between them into a small room. The walls closed and the boy and his father watched the small circular numbers above the walls light up sequentially. They continued to watch until it reached the last number and then the numbers began to light in the reverse order. Finally the walls opened up again and a gorgeous 24-year-old blonde stepped out.
The father said quietly to his son... "Go get your mother".



A frog goes into a bank and approaches the teller. He can see from her nameplate that her name is Patricia Whack. "Miss Whack, I'd like to get a $30,000 loan to take a holiday." Patty looks at the frog in disbelief and asks his name. The frog says his name is Kermit Jagger, his dad is Mick Jagger, and that it's okay, he knows the bank manager. Patty explains that he will need to secure the loan with some collateral. The frog says, "Sure. I have this," and produces a tiny porcelain elephant, about an inch tall, bright pink and perfectly formed. Very confused, Patty explains that she'll have to consult with the bank manager and disappears into a back office. She finds the manager and says, "There's a frog called Kermit Jagger out there who claims to know you and wants to borrow $30,000, and he wants to use this as collateral." She holds up the tiny pink elephant. "I mean, what in the world is this?" The bank manager looks back at her and says... "It's a knickknack, Patty Whack. Give the frog a loan. His old man's a Rolling Stone."

Patty could've sent Froggie to the loan officer, Helen Waite!



There was a man who worked for the Post Office whose job was to process all the mail that had illegible addresses. One day, a letter came addressed in a shaky handwriting to God with no actual address: He thought he should open it to see what it was about. The letter read: Dear God, I am an 83 year old widow, living on a very small pension. Yesterday someone stole my purse. It had $100 in it, which was all the money I had until my next pension payment. Next Sunday is Christmas, and I had invited two of my friends over for dinner.. Without that money, I have nothing to buy food with, have no family to turn to, and you are my only hope. Can you please help me? Sincerely, Edna The postal worker was touched. He showed the letter to all the other workers. Each one dug into his or her wallet and came up with a few dollars. By the time he made the rounds, he had collected $96, which they put into an envelope and sent to the woman.. The rest of the day, all the workers felt a warm glow thinking of Edna and the dinner she would be able to share with her friends. Christmas came and went. A few days later, another letter came from the same old lady to God. All the workers gathered around while the letter was opened. It read: Dear God, Thanks for the money, but I think those bastards at the Post Office ripped me off $4.!

Tom had been in the liquor business for 25 years. Finally sick of the stress he quits his job and buys 50 acres of land in Alaska as far from humanity as possible. He sees the postman once a week and gets groceries once a month. Otherwise it's total peace and quiet. After six months or so, of almost total isolation, someone knocks on his door. He opens it and a huge, bearded man standing there. "Name's Lars, your neighbor from forty miles up the road. Having a Christmas party Friday night... Thought you might like to come. About 5:00." "Great", says Tom, "after six months out here I'm ready to meet some local folks. Thank you." As Lars is leaving, he stops. "Gotta warn you......be some drinkin'." "Not a problem" says Tom. "After 25 years in the business, I can drink with the best of 'em." Again, the big man starts to leave and stops. "More 'n' likely gonna be some fightin' too." "Well, I get along with people, I'll be all right. I'll be there, Thanks again." "More'n likely be some wild sex, too," "Now that's really not a problem" says Tom, warming to the idea "I've been all alone for six months! I'll definitely be there. By the way, what should I wear?" "Don't much matter ..... Just gonna be the two of us."




Love is in the air, and something smells fishy! I stink I love you.-Oscar

Q. Why do Gay men wear ribbed condoms? A. For traction in the mud.

Q: What's the difference between purple and pink? A. The grip.

Q. How do you find a blind man in a nudist colony? A. It's not hard.





Heed this warning. Do NOT lose your Grandkids in the Mall!
A small boy was lost at a large shopping mall. He Approached a uniformed policeman and said, "I've lost My grandpa!" The cop asked, "What's he like?" The little boy replied, "Crown Royal whiskey and women With big tits."


A husband in his back yard is trying to fly a kite. He throws the kite up in the air, the wind Catches it for a few seconds, then it comes crashing back down to earth. He tries this a few more times with no success. All the while, his wife is watching from the kitchen window, Muttering to herself how men need to be told how to do everything. She opens the window and yells to her husband, "You need a piece of tail." The man turns with a confused look on his face and says, "Make up your mind. Last night, you told me to go fly a kite."
The pastor entered his donkey in a race and it won. The pastor was so pleased with the donkey that he entered in another race and it won again. The local paper read:
PASTOR'S ASS OUT FRONT
The Bishop was so upset with this kind of publicity that he ordered the pastor not to enter the donkey in any more races. The next day the local paper headline read:
BISHOP SCRATCHES THE PASTOR'S ASS
This was too much for the Bishop, so he ordered the pastor to get rid of the donkey. The pastor decided to give it to a nun in a nearby convent. The local paper, hearing of the news, Posted the following headline:
NUN HAS THE BEST ASS IN TOWN
The Bishop fainted. He informed the nun that she would have to get rid of the donkey so she sold it to a farmer for $10. The next day the headlines read:
NUN SELLS ASS FOR $10
This was too much for the Bishop, so he ordered the nun to buy back the donkey and lead it to the high plains where it could run free. The next day the headlines read:
NUN ANNOUNCES HER ASS IS WILD AND FREE
Alas ... The Bishop was buried the next day.
MORAL OF THE STORY??? Being concerned about public opinion can bring you much grief and misery and even shorten your life. So, be yourself and enjoy life. Stop worrying about everyone else's ass and you'll live longer.
Oscar's Final headline, "WOMEN'S ASS KILLS MAN"



We've all heard about people having "guts" or "balls". But do you truly know the difference? For the benefit of science:
GUTS - is arriving home late after a night out with the guys, being met by your wife with a broom, and having the guts to ask, "Are you still cleaning, or are you flying somewhere?"
BALLS - is coming home late after a night out with the guys, smelling of perfume and alcohol, with lipstick on your collar, then slapping your wife on the ass and having the balls to say, "You're next!" I hope this clears up any confusion. Of course, medically speaking, there is no difference, since both ultimately result in death.


A trucker came into a truck stop cafe and placed his order. He said, "I want three flat tires, a pair of headlights and a pair of running boards." The brand new blonde waitress, not wanting to appear stupid, went to the kitchen and said to the cook, "This guy out there just ordered three flat tires, a pair of headlights and a pair of running boards. What does he think this place is .. an auto parts store?" "No," the cook said. "Three flat tires mean three pancakes, a pair of headlights is two eggs sunny side up, and running boards are 2 slices of crisp bacon." "Oh, OK!" said the blonde. She thought about it for a moment and then spooned up a bowl of beans and gave it to the customer. The trucker asked, "What are the beans for Blondie? She replied, "I thought while you were waiting for the flat tires, headlights and running boards, you might as well gas up!



Think before you speak... FIRST TESTIMONY:

I walked into a hair salon with my husband and three kids in tow And asked loudly, "How much do you charge for a shampoo and a blow job?" My husband said, "Not Me!" I turned around and walked out and never went back.

SECOND TESTIMONY:

I was at the golf store comparing different kinds of golf balls. I was unhappy with the women's type I had been using. After browsing for several minutes, I was approached by one of the good-looking gentlemen who works at the store. He asked if he could help me. Without thinking, I looked at him and said, "I think I like playing with mens balls"

THIRD TESTIMONY:

My sister and I were at the mall and Passed by a store that sold a Variety of candy and nuts. As we were looking at the display case, The boy behind the counter asked if we needed any help. I replied, "No, I'm just looking at your nuts." My sister started to laugh hysterically The boy grinned, and I turned beet-red and walked away. To this day, My sister has never let me forget.

FOURTH TESTIMONY :

While in line at the bank one afternoon, My toddler decided to relea se Some pent-up energy and ran amok. I was finally able to grab hold of Her after receiving looks of disgust And annoyance from other patrons. I told her that if she did not start behaving "right now" she would be punished. To my horror, she looked me in the eye and said in a voice just as threatening, "If you don't let me go right now, I will tell Grandma that I saw you Kissing Daddy's pee-pee last night!" The silence was deafening after this enlightening exchange. Even the tellers stopped what they were doing. I mustered up the last of my dignity and Walked out of the bank with my daughter in tow. The last thing I heard when the door closed behind me, were screams of laughter.

FIFTH TESTIMONY:

Have you ever asked your child a question too many times? My three-year-old son had a lot of problems with potty training and I was on him constantly. One day we stopped at Taco Bell for a quick lunch, in between errands It was very busy, with a full dining room. While enjoying my taco, I smelled something funny, So of course I checked My seven-month-old daughter, she was clean. The realized that Danny Had not asked to go potty in a while. I asked him if he needed to go, And he said "No" I kept thinking "Oh Lord, that child has had an accident, and I don't have any clothes with me." Then I said, "Danny, are you SURE you didn't have an accident?" "No," he replied. I just KNEW that he must have had an accident, because the smell was getting worse. Soooooo, I asked one more time, "Danny did you have an accident ? This time he jumped up, yanked down his pants, Bent over, spread his cheeks And yelled "SEE MOM, IT'S JUST FARTS!!" While 30 people nearly choked to death on their tacos laughing, He calmly pulled up his pants and sat down. An old couple made me feel better, Thanking me for the best laugh they'd ever had!

LAST BUT NOT LEAST TESTIMONY:

This had most of the state of Michigan laughing for 2 days And a very embarrassed female news anchor who will, In the future, likely think before she speaks. What happens when you predict snow but don't get any! We had a female news anchor that, The day after it was supposed to have snowed and didn't, Turned to the weatherman and asked: "So Bob, where's that 8 inches you promised me last night?" Not only did HE have to leave the set, but half the crew did too they were laughing so hard!





A man seeking to join an East Texas Sheriff's Department is being interviewed. The Deputy Sergeant doing the interview says: "Your qualifications all look good, but there is an attitude suitability test that you must take before you can be accepted." Then, sliding a service pistol across the desk, he says: "Take this pistol and go out and shoot six illegal aliens, six methamphetamine dealers, six Muslim extremists, and a rabbit. " "Why the rabbit?" "Great attitude," says the Sergeant. "When can you start?"



Man's best friend is dog, Women's best friend is the dog's wallet!-Oscar

Q: How do you circumcise a hillbilly? A: Kick his cousin in the jaw.



Women's Ass size study:

There is a new study just released by the American Psychiatric Association about women and how they feel about their asses. The results are pretty interesting: 1.) 5% of women surveyed feel their ass is too big. 2.) 10% of women surveyed feel their ass is too small. 3.) The remaining 85% say they don't care; they love him; he's a good man and they would have married him anyway.



Q: What's the difference between a girlfriend and a wife? A: 45 pounds.

Q: What's the difference between a boyfriend and a husband? A: 45 minutes.

FISHING


Four married guys go fishing. After an hour, the following conversation took place: First guy: "You have no idea what I had to do to be able to come out fishing this weekend. I had to promise my wife that I will paint every room in the house next weekend." Second guy: "That's nothing; I had to promise my wife that I will build her a new deck for the pool." Third guy: "Man, you both have it easy! I had to promise my wife that I will remodel the kitchen for her." They continue to fish when they realised that the fourth guy has not said a word. So they asked him. "You haven't said anything about what you had to do to be able to come fishing this weekend. What's the deal?" Fourth guy: "I just set my alarm for 5:30 am. When it went off, I shut off my alarm, gave the wife a nudge and said, "Fishing or sex," and she said, "Wear sun-block."



DO NOT TALK TO MY PARROT!!!


Laura's dishwasher quit working so she called a repairman. Since she had to go to work the next day, she told the repairman, "I'll leave the key under the mat. Fix the dishwasher, leave the bill on the counter, and I'll mail you a check " "Oh, by the way don't worry about my bulldog, Spike. He won't bother you. But, whatever you do, DO NOT, under ANY circumstances, talk to my parrot!" "I REPEAT, DO NOT TALK TO MY PARROT!" When the repairman arrived at Laura's apartment the following day, he discovered the biggest, meanest looking bulldog he has ever seen. But, just as she had said, the dog just lay there on the carpet watching the repairman go about his work. The parrot, however, drove him nuts the whole time with his incessant yelling, cursing and name calling. Finally the repairman couldn't contain himself any longer and yelled, "Shut up, you stupid, ugly bird!" To which the parrot replied, "Get him, Spike!"

Moral - Men just don't listen, he forgot to leave the bill!!!



While walking down the street one day a US senator is tragically hit by a truck and dies. His soul arrives in heaven and is met by St. Peter at the entrance. "Welcome to heaven," says St. Peter. "Before you settle in, it seems there is a problem. We seldom see a high official around these parts, you see, so we're not sure what to do with you." "No problem, just let me in," says the man. "Well, I'd like to, but I have orders from higher up. What we'll do is have you spend one day in hell and one in heaven. Then you can choose where to spend eternity." "Really, I've made up my mind. I want to be in he aven," says the senator. "I'm sorry, but we have our rules." And with that, St. Peter escorts him to the elevator and he goes down, down, down to hell. The doors open and he finds himself in the middle of a green golf course. In the distance is a clubhouse and standing in front of it are all his friends and other politicians who had worked with him. Everyone is very happy and in evening dress. They run to greet him, shake his hand, and reminisce about the good times they had while getting rich at the expense of the people. They play a friendly game of golf and then dine on lobster, caviar and champagne. Also present is the devil, who really is a very friendly guy who has a good time dancing and telling jokes. They are having such a good time that before he realizes it, it is time to go. Everyone gives him a hearty farewell and waves w hile the elevator rises... The elevator goes up, up, up and the door reopens on heaven where St. Peter is waiting for him. "Now it's time to visit heaven." So, 24 hours pass with the senator joining a group of contented souls moving from cloud to cloud, playing the harp and singing. They have a good time and, before he realizes it, the 24 hours have gone by and St. Peter returns. "Well, then, you've spent a day in hell and another in heaven. Now choose your eternity." The senator reflects for a minute, then he answers: "Well, I would never have said it before, I mean heaven has been delightful, but I think I would be better off in hell." So St. Peter escorts him to the elevator and he goes down, down, down to hell. Now the doors of the elevator open and he's in the middle of a barren land covered with waste and garbage. He sees all his friends, dressed in rags, picking up the trash and putting it in black bags as more trash falls from above. The devil comes over to him and puts his arm around his shoulder. "I don't understand," stammers the senator. "Yesterday I was here and there was a golf course and clubhouse, and we ate lobster and caviar, drank champagne, and danced and had a great time. Now there's just a wasteland full of garbage and my friends look miserable. What happened?" The devil looks at him, smiles and says, "Yesterday we were campaigning...... Today you voted."





Two little boys, ages 8 and 10, were excessively mischievous. They were always getting into trouble and their parents knew all about it. If any mischief occurred in their town, the two boys were probably involved. The boys' mother heard that a preacher in town had been successful in disciplining children, so she asked if he would speak with her boys. The preacher agreed, but he asked to see them individually. So the mother sent the 8 year old first, in the morning, with the older boy to see the preacher in the afternoon. The preacher, a huge man with a booming voice, sat the younger boy down and asked him sternly, 'Do you know where God is, son?' The boy's mouth dropped open , but he made no response, sitting there wide-eyed with his mouth hanging open. So the preacher repeated the question in an even sterner tone, 'Where is God?' Again, the boy made no attempt to answer. The preacher raised his voice even more and shook his finger in the boy's face and bellowed, 'Where is God?' The boy screamed and bolted from the room, ran directly home and dove into his closet, slamming the door behind him. When his older brother found him in the closet, he asked, 'What happened?' The younger brother, gasping for breath, replied,'We are in BIG trouble this time,' 'GOD is missing, and they think we did it!'






nbsp;A man was being tailgated by a stressed out woman on a busy boulevard. Suddenly, the light turned yellow, just in front of him. He did the right thing, stopping at the crosswalk, even though he could have beaten the red light by accelerating through the intersection.

The tailgating woman was furious and honked her horn, screaming in frustration, as she missed her chance to get through the intersection, dropping her cell phone and makeup.As she was still in mid-rant, she heard a tap on her window and looked up into the face of a very serious police officer. The officer ordered her to exit her car with her hands up.

He took her to the police station where she was searched, fingerprinted, photographed and placed in a holding cell. After a couple of hours, a policeman approached the cell and opened the door.She was escorted back to the booking desk where the arresting officer was waiting with her personal effectsHe said, 'I'm very sorry for this mistake. You see, I pulled up behind your car while you were blowing your horn, flipping off the guy in front of you and cussing a blue streak at him.' I noticed the 'What Would Jesus Do' bumper sticker
, the
'

Choose Life

'
license plate holder
,
the
'Follow Me to Sunday-School
'
bumper sticker
and the
chrome-plated
Christian fish emblem
on the trunk;


Naturally . . .
I assumed you had stolen the car
.'
A foursome of guys is waiting at the men's tee while another foursome of women is hitting from the ladies' tees. The ladies are taking their time. When the final lady is ready to hit her ball, she hacks it ten feet. She goes over and whiffs it completely. Then she hacks it another ten feet, and finally hacks it another five feet. She looks up at the patiently waiting men and says apologetically, 'I guess all those f**king lessons I took over the winter didn't help. " One of the men immediately responds, 'Well, there you have it, you should have taken golf lessons instead!' He never even had a chance to duck!
In case any of you have a round coming up . . . Some new lingo to use when you're out on the course... A 'Rock Hudson' - a putt that looked straight, but wasn't. A 'Saddam Hussein' - from one bunker into another. A 'Yasser Arafat' - butt ugly and in the sand. A 'John Kennedy Jr.' - didn't quite make it over the water. A 'Rodney King' - over-clubbed. An 'O.J.'- got away with one. A 'Princess Grace' - should have used a driver. A 'Princess Di' - shouldn't have used the driver. A 'Condom' - safe, but didn't feel very good. A 'Brazilian' - shaved the hole. A 'Rush Limbaugh' - a little to the right. A 'Nancy Pelosi' - Way to the left and out of bounds. A 'James Joyce' - a putt that's impossible to read. A 'Ted Kennedy' - goes in the water and jumps out. A 'Pee Wee Herman' - too much wrist. A 'Sonny Bono'- straight into the trees. A 'Mickey Mantle' - a dead yank. A 'Paris Hilton' - a very expensive hole.

I almost had a wet dream last night, but I woke up in time to whack off!-Oscar

Q. Why do women rub their eyes when they get up in the morning? A . They don't have balls to scratch!


Q: Why do men find it difficult to make eye contact? A: Breasts don't have eyes.

Q: If the dove is the bird of peace, what is the bird of true love? A. The swallow.

Q: What is the difference between medium and rare? A: Six inches is medium, eight inches is rare.

Roses & Hanging Baskets


A teenage granddaughter comes downstairs for her date With this See-through blouse on and no bra. Her grandmother Just pitched a fit, Telling her not to dare go out like that! The teenager tells her "Loosen up Grams, these are Modern Times. You gotta let your rose buds show!" and out she goes. The next day the teenager comes down stairs, and the Grandmother is sitting there with no top on. The Teenager Wants to die. She explains to her grandmother that she has Friends coming over and that it is just not Appropriate... The grandmother says, "Loosen up, Sweetie. If you can Show off your rose buds, then I can display my Hanging baskets!



The Maid's Raise
My wife was very upset about this and decided to talk to her maid about the raise. She asked: 'Now Maria, why do you want a pay increase?' Maria: 'Well, Señora, there are three reasons why I want an increase.' The first is that I iron better than you.'
Wife: 'Who said you iron better than me?' Maria: 'Your husband said so.' Wife: 'Oh.'
Maria: 'The second reason is that I am a better cook than you.' Wife: 'Nonsense, who said you were a better cook than me?' Maria: 'Your husband did.' Wife: 'Oh.'
Maria: 'My third reason is that I am a better lover than you...' Wife: ( really furious now) 'Did my husband say that as well?' Maria: 'No Señora... the gardner did.' Wife: 'So... how much do you want?'

Old Folks Home

An elderly gentleman had serious hearing problems for a number of years. He went to the doctor and the doctor was able to have him fitted for a set of hearing aids that allowed the gentleman to hear 100%. The elderly gentleman went back in a month to the doctor and the doctor said, "Your hearing is perfect. Your family must be really pleased that you can hear again." The gentleman replied, "Oh, I haven't told my family yet. I just sit around and listen to the conversations. I've changed my will three times!"




A little old lady answered a knock on the door one day, only to be confronted by a well-dressed young man carrying a vacuum cleaner. "Good morning," said the young man. "If I could take a couple of minutes of your time, I would like to demonstrate the very latest in high-powered vacuum cleaners." "Go away!" said the old lady. "I'm broke and haven't got any money!" and she proceeded to close the door. Quick as a flash, the young man wedged his foot in the door and pushed it wide open. "Don't be too hasty!" he said. "Not until you have at least seen my demonstration." And with that, he emptied a bucket of horse manure onto her hallway carpet. "If this vacuum cleaner does not remove all traces of this horse manure from your carpet, Madam, I will personally eat the remainder." The old lady stepped back and said, "Well let me get you a fork, 'cause they cut off my electricity this morning."


Two elderly gentlemen from a retirement center were sitting on a bench under a tree when one turns to the other and says: "Slim, I'm 83 years old now and I'm just full of aches and pains. I know you're about my age. How do you feel?" Slim says, "I feel just like a newborn baby." "Really !? Like a newborn baby !?" "Yep. No hair, no teeth, and I think I just wet my pants.




An elderly couple had dinner at another couple's house, and after eating, the wives left the table and went into the kitchen. The two gentlemen were talking, and one said, "Last night we went out to a new restaurant and it was really great. I would recommend it very highly. The other man said, "What is the name of the restaurant?" The first man thought and thought and finally said, "What is the name of that flower you give to someone you love? You know... the one that's red and has thorns." "Do you mean a rose?" "Yes, that's the one," replied the man. He then turned towards the kitchen and yelled, "Rose, what's the name of that restaurant we went to last night?





They always ask at the doctor's office why you are there and you have to answer in front of others what's wrong. Sometimes it is embarrassing. There's nothing worse than a receptionist who insists you tell her what is wrong with you in a room full of other patients. I know most of us have experienced this, and I love the way this old guy handled it. An 86-year-old man walked into a crowded waiting room and approached the desk..... The receptionist said, 'Yes sir, what are you seeing the doctor for today?' 'There's something wrong with my dick,' he replied. The receptionist became irritated and said, 'You shouldn't come into a crowded waiting room and say things like that.' 'Why not? You asked me what was wrong and I told you,' he said. The receptionist replied, 'You've caused some embarrassment in this room full of people. You should have said there is something wrong with your ear or something and discussed the problem further with the doctor in private.' The man replied, 'You shouldn't ask people questions in a room full of strangers if the answer could embarrass anyone.' The man walked out, waited several minutes, and then re-entered. The receptionist smiled smugly and asked, 'Yes?' 'There's something wrong with my ear,' he stated. The receptionist nodded approvingly and smiled, knowing he had taken her advice. 'And what is wrong with your ear, sir?' 'I can't piss out of it,' he replied. The waiting room erupted in laughter. Mess with seniors and you're going to lose!


Hospital regulations require a wheelchair for patients being discharged. However, while working as a student nurse, I found one elderly gentleman--already dressed and sitting on the bed with a suitcase at his feet--who insisted he didn't need my help to leave the hospital. After a chat about rules being rules, he reluctantly let me wheel him to the elevator. On the way down I asked him if his wife was meeting him. "I don't know," he said. "She's still upstairs in the bathroom changing out of her hospital gown."




Couple in their nineties are both having problems remembering things. During a checkups, the doctor tells them that they're physically okay, but they might want to start writing things down to help them remember. Later that night, while watching TV, the old man gets up from his chair. "Want anything while I'm in the kitchen?" he asks. "Will you get me a bowl of ice cream ?" "Sure." "Don't you think you should write it down so you can remember it ?" she asks. "No, I can remember it." "Well, I'd like some strawberries on top, too. Maybe you should write it down, so's not to forget it ?" He says, "I can remember that. You want a bowl of ice cream with strawberries." "I'd also like whipped cream. I'm certain you'll forget that, write it down ?" she asks. Irritated, he says, "I don't need to write it down, I can remember it! Ice cream with strawberries and whipped cream - I got it, for goodness sake !" Then he toddles into the kitchen. After about 20 minutes, the old man returns from the kitchen and hands his wife a plate of bacon and eggs. She stares at the plate for a moment. "Where's my toast?"



A senior citizen said to his eighty-year old buddy: "So I hear you're getting married ?" "Yep!" "Do I know her ?" "Nope!" "This woman, is she good looking ?" "Not really." "Is she a good cook ?" "Naw, she can't cook too well." "Does she have lots of money ?" "Nope! Poor as a church mouse." "Well, then, is she good in bed ?" "I don't know." "Why in the world do you want to marry her then?" "Because she can still drive!"
Three old guys are out walking. First one says, "Windy, isn't it ?" Second one says, "No, it's Thursday !" Third one says, "So am I. Let's go get a beer."
A man was telling his neighbour, "I just bought a new hearing aid. It cost me four thousand dollars, but it's state of the art. It's perfect." "Really," answered the neighbour. "What kind is it ?" "Twelve thirty."
Two prostitutes were riding around town with a sign on top of their car which said: Two Prostitutes - $50.00. A policeman, seeing the sign, stopped them and told them they'd either have to remove the sign or go to jail. Just at that time, another car passed with a sign saying: 'JESUS SAVES.' One of the girls asked the officer, "How come you don't stop them?" "Well, that's a little different," the officer smiled, "Their sign pertains to religion." The following day the same police officer noticed the same two hookers driving around with a large sign on their car. He figured he had an easy arrest until he read their new sign: "Two Fallen Angels Seeking Peter --$50"
Morris, an 82 year-old man, went to the doctor to get a physical. A few days later, the doctor saw Morris walking down the street with a gorgeous young woman on his arm. A couple of days later, the doctor spoke to Morris and said, "You're really doing great, aren't you?" Morris replied, "Just doing what you said, Doc: 'Get a hot mamma and be cheerful.'" The doctor said, "I didn't say that. I said, 'You've got a heart murmur; be careful.'"



A little old man shuffled slowly into an ice cream parlour and pulled himself slowly, painfully, up onto a stool. After catching his breath, he ordered a banana split. The waitress asked kindly, "Crushed nuts?" "No," he replied, "Arthritis!"




Did you hear about the gay Jehova's witness? He kept banging on my back door!-Oscar



Some retired deputy sheriffs went to a retreat in the mountains. To save money, they decided to sleep two to a room. No one wanted to room with Daryl because he snored so badly. They decided it wasn't fair to make one of them stay with him the whole time, so they voted to take turns. The first deputy slept with Daryl and comes to breakfast the next morning with his hair a mess and his eyes all bloodshot. They said, "Man, what happened to you?" He said, "Daryl snored so loudly, I just sat up and watched him all night." The next night it was a different deputy's turn. In the morning, same thing--hair all standing up, eyes all blood-shot. They said, "Man, what happened to you? You look awful!" He said, "Man, that Daryl! shakes the roof. I watched him all night." The third night was Frank's turn. Frank was a big burly ex-football player; a man's man. The next morning he came to breakfast bright eyed and bushy tailed. "Good morning," he said. They couldn't believe it! They said, "Man, what happened?" He said, "Well, we got ready for bed. I went and tucked Daryl into bed and kissed him good night. He sat up and watched me all night long!"


A doctor at an insane asylum decided to take his patients to a baseball game. For weeks in advance, he coached his patients to respond to his commands. When the day of the game arrived, everything went quite well. As the National Anthem started, the doctor yelled, "Up Nuts," and the patients stood up. After the anthem, he yelled, "Down Nuts," and they all sat back down in their seats. After a home run was hit, the doctor yelled, "Cheer Nuts". They all broke out into applause and cheered. When the umpire made a particularly bad call against the star of the home team, the Doctor yelled, "Booooo Nuts," and they all started booing and cat calling. Comfortable with their response, the doctor decided to go get a Beer and a hot dog, leaving his assistant in charge. When he returned, there was a riot in progress. Finding his tizzied assistant, the doctor asked, "What in the world happened?" The assistant replied, "Well everything was going just fine until the vendor walked by and yelled, "PEANUTS!"



Husband Down


A Husband and wife are shopping in their local Wal-Mart The husband picks up a case of Budweiser and puts it in their cart. 'What do you think you're doing?' asks the wife.'They're on sale, only $10 for 24 cans,' he replies.'Put them back, we can't afford them,' demands the wife, and so they carry on shopping.A few aisles further on along the woman picks up a $20 jar of face cream and puts it in the basket.'What do you think you're doing?' asks the husband.'Its my face cream. It makes me look beautiful,' replies the wife.Her husband retorts: 'So does 24 cans of Budweiser and it's half the price.'On the PA system: 'Cleanup needed on aisle 25, we have a husband down.





A cowboy walks into a bar and two steps in, he realizes it's a gay bar (The Brokeback Bar). What the heck," he says to himself, "I really want a drink." When the gay waiter approaches, he says to the cowboy, " What's the name of your willy?" The cowboy says, "Look, I'm not into any of that. All I want is a drink." The gay waiter says, "I'm sorry but I can't serve you until you tell me the name of your willy. Mine for instance is called NIKE, for the slogan 'Just Do It.' That guy down at the end of the bar calls his SNICKERS, because 'It really Satisfies.' " The cowboy looks dumbfounded, so the bartender tells him he will give him a second to think it over. So the cowboy asks the man sitting to his left who is sipping on a beer, "Hey bud, what's the name of yours?" The man looks back and says with a smile, "TIMEX." The thirsty cowboy asks, "Why Timex?" The fella proudly replies, " 'Cause it takes a lickin' and keeps on tickin!" A little shaken, the cowboy turns to two fella's on his right, who happen to be sharing a fruity Margarita and says, "So, what do you guys call yours?" The first man turns to him and proudly exclaims, "FORD, because 'Quality is Job One'." Then he adds, "Have you driven a Ford lately?" The guy next to him then says, "I call mine CHEVY.....'Like a Rock!'" And gives a wink! Even more shaken, the Cowboy has to think for a moment before he comes up with a name for his manhood. Finally, he turns to the bartender and exclaims, "The name of my willy is SECRET. Now give me a beer." The bartender begins to pour the cowboy a beer, but with a puzzled look asks, "Why Secret?" The cowboy says, "Because it's' STRONG ENOUGH FOR A MAN, BUT MADE FOR A WOMAN!"


Gatorade-Is it in you?- Oscar

A young man shopping in a supermarket noticed a little old lady following him around. If he stopped, she stopped. Furthermore she kept staring at him. She finally overtook him at the checkout, and she turned to him and said, "I hope I haven't made you feel ill at ease; it's just that you look so much like my late son." He answered, "That's okay." "I know it's silly, but if you'd call out "Good bye, Mom" as I leave the store, it would make me feel so happy." She then went through the checkout, and as she was on her way out of the store, the man called out, "Goodbye, Mom." The little old lady waved, and smiled back at him. Pleased that he had brought a little sunshine into someone's day, he went to pay for his groceries. "That comes to $121.85," said the clerk. "How come so much ... I only bought 5 items.." The clerk replied, "Yeah, but your Mother said you'd be paying for her things, too."
Moral-Don't trust little Old Ladies!

The Doctor's Visit


An 80 year old man went for a physical. All of his tests came back with normal results. The doctor says, "George, everything looks great. How are you doing mentally and emotionally? Are you at peace with God?" George replied, "God and I are tight. He knows I have poor eyesight, so he's fixed it so when I get up in the middle of the night to go the bathroom, poof! the light goes on. When I'm done, poof! the light goes off." "Wow, that's incredible," the doctor said. A little later in the day, the doctor calls George's wife. "Ethel," he said, "George is doing fine! But I had to call you because I am in awe of his relationship with God. Is it true that he gets up during the night and poof! the light goes on in the bathroom, and when he's done, poof! the light goes off?" "Oh, my Lord!", Ethel exclaimed. "He's peeing in the refrigerator again!"





Two informally dressed ladies happened to start up a conversation during an endless wait in the LAX airport. The first lady was an arrogant California woman married to a wealthy man. The second was a well mannered elderly woman from the South. When the conversation centered on whether they had any children, the California woman started by saying, "When my first child was born, my husband built a beautiful mansion for me." The lady from the South commented, "Well, isn't that precious?" The first woman continued, "When my second child was born, my husband bought me a beautiful Mercedes-Benz.. Again, the lady from the South commented, "Well, isn't that precious?" The first woman continued boasting, "Then, when my third child was born, my husband bought me this exquisite diamond bracelet. Yet again, the Southern lady commented, "Well, isn't that precious?" The first woman then asked her companion, "What did your husband buy for you when you had your first child?" "My husband sent me to charm school," declared the Southern lady. "Charm school?" the first woman cried, "Oh, my God! What on earth for?" The Southern lady responded, "Well for example, instead of saying "Who gives a shit?" I learned to say, "Well, isn't that precious"...



Grandma's Boyfriend
A 5-year-old boy went to visit his grandmother one day. Playing with his toys in her bedroom while grandma was dusting, he looked up and said, 'Grandma, how come you don't have a boyfriend now that Grandpa went to heaven?' Grandma replied, 'Honey, my TV is my boyfriend.. I can sit in my bedroom and watch it all day long. The religious programs make me feel good and the comedies make me laugh. I'm happy with my TV as my boyfriend.' Grandma turned on the TV, and the reception was terrible. She started adjusting the knobs, trying to get the picture in focus. Frustrated, she started hitting the backside of the TV hoping to fix the problem. The little boy heard the doorbell ring, so he hurried to open the door and there stood Grandma's minister. The minister said, 'Hello son, is your Grandma home?' The little boy replied, 'Yeah, she's in the bedroom bangin' her boyfriend.' The minister fainted.



An elderly man walks into a confessional. The following conversation ensues: Man: 'I am 92 years old, have a wonderful wife of 70 years, many children, grandchildren, and great grandchildren. Yesterday, I picked up two college girls, hitchhiking. We went to a motel, where I had sex with each of them three times.' Priest: 'Are you sorry for your sins?' Man: 'What sins? ' Priest: 'What kind of a Catholic are you?' Man: 'I'm Jewish.' Priest: 'Why are you telling me all this?' Man: 'I'm 92 years old... I'm telling everybody.'



Dark in here....


A wife takes a lover home during the day while her husband is at work. The 9-year old son comes home early, sees them, and hides in the bedroom closet to watch. Unexpectedly, the woman's husband also comes home. She puts her lover in the closet, not realizing that the little boy is already in there. The little boy says, "Dark in here." The man says, "Yes, it is." Boy,"I have a baseball." Man,"That's nice." Boy,"Want to buy it?" Man,"No, thanks." Boy,"My Dad's outside." Man, "OK, how much?" Boy, "$250." Weeks later, it happens that the boy and the lover find themselves in the closet again. Boy, "Dark in here." Man, "Yes, it is." Boy,"I have a baseball glove." The lover, remembering the last time, asks the boy, "How much?" Boy, "$750." Man, "Sold." A few days later, the Dad says to the boy, "Grab your glove, let's go outside and have a game of catch." The boy says, "I can't, I sold my baseball and my glove." The Dad asks, "How much did you sell them for?" Boy, "$1,000." The Dad says, "That's terrible to rip off your friends like that. That is way more than those two things cost. I'm taking you to church, to confession". In church, the Dad makes sure the boy goes in to the confessional and closes the door. The boy says, "Dark in here." The priest says, "Don't start that crap again; you're in my closet now."


Ball, $250., Glove, $750., Revenge=Priceless!



The nun teaching Sunday school was speaking to her class one morning and she asked the question, "When you die and go to Heaven . . .. which part of your body goes first?" Suzy raised her hand and said, "I think it's your hands." "Why do you think it's your hands, Suzy?" Suzy replied, "Because when you pray, you hold your hands together in front of you and God just takes your hands first." "What a wonderful answer!" the nun said. Little Johnny raised his hand and said, "Sister, I think it's your legs." The nun looked at him with the strangest look on her face. "Now, Little Johnny, why do you think it would be your legs?" Little Johnny said, "Well, I walked into Mommy and Daddy's bedroom the other night. Mommy had her legs straight up in the air and she was saying, "Oh God, I'm coming!" If Dad hadn't pinned her down, we'd have lost her." The nun fainted..





An Alabama preacher said to his congregation, "Someone in this congregation has spread a rumor that I belong to the Ku Klux Klan. This is a horrible lie and one which a Christian community cannot tolerate. I am embarrassed and do not intend to accept this. Now, I want the party who did this to stand and ask forgiveness from God and this Christian Family." No one moved.. The preacher continued, "Do you have the nerve to face me and admit this is a falsehood? Remember, you will be forgiven and in your heart you will feel glory. Now stand and confess your transgression. Again all was quiet. Then slowly, a drop-dead gorgeous blonde with a body that would stop traffic rose from the third pew. Her head was bowed and her voice quivered as she spoke, "Reverend there has been a terrible misunderstanding. I never said you were a member of the Ku Klux Klan. I simply told a couple of my friends that you were a wizard under the sheets." The preacher fell to his knees, his wife fainted, and the congregation roared.



Brian invited his mother over for dinner. During the course of the meal, Brian's mother couldn't help but notice how beautiful Brian's roommate, Jennifer, was. Brian's Mom had long been suspicious of a relationship between Brian and Jennifer, and this had only made her more curious. Over the course of the evening, while watching the two interact, she started to wonder if there was more between Brian and Jennifer than met the eye. Reading his mom's thoughts, Brian volunteered, "I know what you must be thinking, but I assure you Jennifer and I are just roommates." About a week later, Jennifer came to Brian saying, "Ever since your mother came to dinner, I've been unable to find the beautiful silver gravy ladle. You don't suppose she took it, do you?" Brian said, "Well, I doubt it, but I'll send her an e-mail just to be sure. So he sat down and wrote: Dear Mom:
I'm not saying that you "did" take the gravy ladle from the house, I'm not saying that you "did not" take the gravy ladle. But the fact remains that one has been missing ever since you were here for dinner. Love, Brian Several days later, Brian received an email back from his mother that read: Dear Son:
I'm not saying that you "do" sleep with Jennifer, I'm not saying that you "do not" sleep with Jennifer. But the fact remains that if Jennifer is sleeping in her own bed, she would have found the gravy ladle by now. Love, Mom




ITALIAN STYLE PIG STORY
Once upon a time there were three little pigs. The straw pig, the stick pig and the brick pig. One day this nasty old wolf came up to the straw pig's house and said, "I'm gonna huff and puff and blow your house down." And he did !!! So the straw pig went running over to the stick pig's house and said, "Please let me in, the wolf just blew down my house." So the stick Pig let the straw pig in. Just then the wolf showed up and said, "I'm gonna huff and puff and blow your house down." And he did !!! So the straw pig and the stick pig went running over to the brick pig's house and said, "Let us in, let us in, the big bad wolf just blew our houses down!" So the brick pig let them in just as the wolf showed up. The wolf said, "I'm gonna huff and puff and blow your house down." The straw pig and the stick pig were so scared! But the brick pig picked up the phone and made a call. A few minutes passed and a big, black Caddy pulls up. Out step two massive pigs in pin striped suits and fedora hats. These pigs come over to the wolf, grab him by the neck and beat the living shit out of him, then one of them pulled out a gun, stuck it in his mouth and fired, killing the wolf, then they tied cement blocks around his feet threw his sorry ass into the creek, then they got back into their Caddy and drove off. The straw and stick pig were amazed!!! "Who the hell were those guys?" they asked. "Those were my cousins... the Guinea Pigs."
The Brick house was Union made!-Oscar



Muldoon lived alone in the Irish countryside with only a pet dog for company. One day the dog died, and Muldoon went to the parish priest and asked, 'Father, my dog is dead. Could ya' be saying' a Mass for the poor creature?' Father Patrick replied, 'I'm afraid not; we cannot have services for an animal in the church. But there are some Baptists down the lane, and there's no tellin' what they believe. Maybe they'll do something for the creature.' Muldoon said, 'I'll go right away Father. Do ya think $5,000 is enough to donate to them for the service?' Father Patrick exclaimed, 'Sweet Mary, Mother of Jesus! Why didn't ya tell me the dog was Catholic?



How Fights Start
My wife sat down on the settee next to me as I was flipping channels. She asked, 'What's on TV?' I said, 'Dust.' And then the fight started...
My wife and I were watching "Who Wants To Be A Millionaire" while we were in bed. I turned to her and said, "Do you want to have sex?" "No," she answered. I then said, "Is that your final answer?" She didn't even look at me this time, simply saying, "Yes." So I said, "Then I'd like to phone a friend." And then the fight started....
Saturday morning I got up early, quietly dressed, made my lunch, and slipped quietly into the garage. I hooked up the boat up to the van, and proceeded to back out into a torrential downpour. The wind was blowing 50 mph, so I pulled back into the garage, turned on the radio, and discovered that the weather would be bad all day. I went back into the house, quietly undressed, and slipped back into bed. I cuddled up to my wife's back, now with a different anticipation, and whispered, "The weather out there is terrible." My loving wife of 5 years replied, "Can you believe my stupid husband is out fishing in that?" And that's how the fight started...
I rear-ended a car this morning. So, there we were alongside the road and slowly the other driver got out of his car. You know how sometimes you just get so stressed and little things just seem funny? Yeah, well I couldn't believe it.... He was a DWARF!!! He stormed over to my car, looked up at me, and shouted, "I AM NOT HAPPY!!!" So, I looked down at him and said, "Well, then which one are you?" And then the fight started.....
My wife was hinting about what she wanted for our upcoming anniversary. She said, 'I want something shiny that goes from 0 to 100 in about 3 seconds.' I bought her a bathroom scale. And then the fight started...
When I got home last night, my wife demanded that I take her some place expensive... so, I took her to a gas station. And then the fight started...
After retiring, I went to the Social Security office to apply for Social Security. The woman behind the counter asked me for my driver's License to verify my age. I looked in my pockets and realized I had left my wallet at home. I told the woman that I was very sorry, but I would have to go home and come back later. The woman said, 'Unbutton your shirt'. So I opened my shirt revealing my curly silver hair. She said, 'That silver hair on your chest is proof enough for me' and she processed my Social Security application. When I got home, I excitedly told my wife about my experience at the Social Security office. She said, 'You should have dropped your pants. You might have gotten disability, too.' And then the fight started...
My wife and I were sitting at a table at my school reunion, and I kept staring at a drunken lady swigging her drink as she sat alone at a nearby table. My wife asked, 'Do you know her?' 'Yes,' I sighed, 'She's my old girlfriend. I understand she took to drinking right after we split up those many years ago, and I hear she hasn't been sober since.' 'My God!' says my wife, 'who would think a person could go on celebrating that long?' And then the fight started...
I took my wife to a restaurant. The waiter, for some reason took my order first. "I'll have the steak, medium rare, please." He said, "Aren't you worried about the mad cow?"" Nah , she can order for herself." And then the fight started...
A woman was standing nude, looking in the bedroom mirror. She was not happy with what she saw and said to her husband, "I feel horrible; I look old, fat and ugly. I really need you to pay me a compliment.' The husband replied, 'Your eyesight's damn near perfect.' And then the fight started.....

The Wedding Anniversary


Mike was in trouble. He forgot his wedding anniversary. His wife, Janice, was really angry. She told him "Tomorrow morning, I expect to find a gift in the driveway that goes from 0 to 180 in less then 8 seconds AND IT BETTER BE THERE!!" The next morning Mike got up early and left for work. When his wife woke up she looked out the window and sure enough there was a box gift-wrapped in the middle of the driveway. Confused, the wife put on her robe and ran out to the driveway, and brought the box back in the house. She opened it and found a brand new bathroom scale. Mike has been missing since Friday. Please pray for him.





While on a road trip, an elderly couple stopped at a roadside restaurant for lunch. After finishing their meal, they left the restaurant and resumed their trip. When leaving, the elderly woman unknowingly left her glasses on the table and she didn't miss them until they had been driving about twenty minutes. By then, to add to the aggravation, they had to travel quite a distance before they could find a place to turn around -- in order to return to the restaurant to retrieve her glasses. All the way back, the elderly husband became the classic grouchy old man. He fussed and complained and scolded his wife relentlessly during the entire return drive. The more he chided her -- the more agitated he became. He just wouldn't let up one minute. To her relief, they finally arrived at the restaurant. As the woman got out of the car and hurried inside to retrieve her glasses, the old geezer yelled to her, 'While you're in there, you might as well get my hat and the credit card.' This coming week is National Mental Health Care week. You can do your part by remembering to contact at least one unstable person to show you care. Well... my job is done...........Your turn!



9 Things I Hate About Everyone

1. People who point at their wrist while asking for the time.... I know where my watch is pal, where the hell is yours? Do I point at my crotch when I ask where the toilet is? I know what time it is, time to get a watch!
2. People who are willing to get off their ass to search the entire room for the T.V. remote because they refuse to walk to the T.V. and change the channel manually.
3. When people say "Oh you just want to have your cake and eat it too". Damn right! What good is cake if you can't eat it?
4. When people say "it's always the last place you look". Of course it is. Why the hell would you keep looking after you've found it? Do people do this?
5. When people say while watching a film "did you see that?". No Loser, I paid $8 to come to the cinema and stare at the damn floor.
6. People who ask "Can I ask you a question?".... Didn't really give me a choice there, did ya sunshine? That's as bad as, "We gotta talk!"
7. When something is 'new and improved!'. Which is it? If it's new, then there has never been anything before it. If it's an improvement, then there must have been something before it, so it couldn't be new.
8. When people say "life is short". What the hell?? Life is the longest damn thing anyone ever does!
9. When you are waiting for the bus and someone asks "Has the bus come yet?". If the bus came would I be standing here, dumbass?



Bill worked in a pickle factory. He had been employed there for a number of years when he came home one day to confess to his wife that he had a terrible compulsion. He had an urge to stick his penis into the pickle slicer. His wife suggested that he should see a sex therapist to talk about it, but Bill said he would be too embarrassed. He vowed to overcome the compulsion on his own. One day a few weeks later, Bill came home and his wife could see at once that something was seriously wrong. 'What's wrong, Bill?' she asked. 'Do you remember that I told you how I had this tremendous urge to put my penis into the pickle slicer?' 'Oh, Bill, you didn't' she exclaimed. 'Yes, I did.' he replied. 'My God, Bill, what happened?' 'I got fired.' 'No, Bill. I mean, what happened with the pickle slicer?' 'Oh...she got fired too.'


ANSWERS WE'VE BEEN WAITING FOR:


Q: WHAT ARE THE SMALL BUMPS AROUND NIPPLES FOR? A: It's Braille for 'suck here.' Q: WHAT IS AN AUSTRALIAN KISS? A: It's the same as a French kiss, but 'down under.' Q: WHY WERE HURRICANES NORMALLY NAMED AFTER WOMEN? A: Because when they come, they're wild and wet. But when they go, They take your house and car with them. Q: WHAT IS A MAN'S ULTIMATE EMBARRASSMENT? A: Running into a wall with an erection and breaking his nose.


Two dwarfs go into a bar, where they pick up two 'working girls' and take them to their separate hotel rooms. The first dwarf, however, is unable to get an erection. His depression is made worse by the fact that, from the next room, he hears his friend shouting out cries of 'Here I come again! ONE, TWO, THREE .... UGH!' Here I come again! ONE, TWO, THREE... UGH!' Here I come again! ONE, TWO, THREE ... UGH!' ... ALL NIGHT LONG. In the morning, the second dwarf asks the first, 'How did it go?' The first mutters, 'It was embarrassing. I just couldn't get an erection.' The second dwarf shook his head. 'You think that's embarrassing? I couldn't get on the bed.'


Earl and Bubba are quietly sitting in a boat fishing, chewing and drinking beer ,when suddenly Bubba says, 'I think I'm gonna divorce my wife. She ain't spoke to me in over 2 months.' Earl spits, sips his beer and says, 'Better think it over - women like that are hard to find.



A distinguished young woman on a flight from Switzerland asked the Priest beside her, 'Father, may I ask a favor?' Of course. What may I do for you?' 'Well, I bought an expensive woman's electronic hair dryer for my mother's birthday that is unopened and well over the Customs limits, and I'm afraid they'll confiscate it. Is there any way you could carry it through Customs for me? Under your robes perhaps?' 'I would love to help you, dear, but I must warn you: I will not lie.' 'With your honest face, Father, no one will question you.' When they got to Customs, she let the priest go ahead of her. The official asked, 'Father, do you have anything to declare?' 'From the top of my head down to my waist, I have nothing to declare.' The official thought this answer strange, so asked, 'And what do you have to declare from your waist to the floor?' 'I have a marvelous instrument designed to be used on a woman, but which is, to date, unused.' Roaring with laughter, the official said, 'Go ahead, Father.' Next!



Be Careful - A 'heads up' for those men who may be regular Home Depot customers.


Over the last month I became a victim of a clever scam while out shopping. Simply going out to get supplies has turned out to be quite traumatic. Don't be naive enough to think it couldn't happen to you or your friends. Here's how the scam works: Two very hot 20-21 year-old girls come over to your car as you are packing your supplies into your trunk. They both start wiping your windshield with a rag and Windex, with their breasts almost falling out of their skimpy T-shirts. It is impossible not to look. When you thank them and offer them a tip, they say 'No' and instead ask you for a ride to another Home Depot. You agree and they get in the backseat. On the way, they start undressing. Then one of them climbs over into the front seat and starts crawling all over you, while the other one steals your wallet. I had my wallet stolen April 4th, 9th, 10th, twice on the 15th, 17th, 20th, & 24th. Also May 1st, 4th, twice on the 8th, 16th, 23rd, 26th, three times last Saturday and very likely again this upcoming weekend. So tell your friends to be careful!



You may be a Taliban if:
1. You refine heroin for a living, but have a moral objection to beer.
2. You own a $3000 machine gun and a $5000 rocket launcher, but cant afford shoes.
3. You have more wives than teeth.
4. You wipe your butt with your bare hand but think bacon is "unclean".
5. You think vests come in two styles: bullet-proof and suicide.
6. You can't think of anyone you haven't declared Jihad against.
7. You consider television dangerous, but routinely carry explosives in your clothing.
8. You were amazed to discover that cell phones have uses other than settng off roadside bombs.
9. You have nothing against women and think every man should own at least one.
10. You've always had a crush on your neighbor's goat.


Geography of a Women
Between 18 and 22, a woman is like Africa , half discovered, half wild, naturally beautiful with fertile soil. Between 23 and 30, a woman is like Europe , well developed and open to trade, especially for someone with cash Between 31 and 35, a woman is like India , very hot, relaxed and convinced of her own beauty. Between 36 and 40, a woman is like France , gently aging but still warm and a desirable place to visit. Between 41 and 50, a woman is like Great Britain , With a glorious and all conquering past. Between 51 and 60, a woman is like Yugoslavia , lost the war and haunted by past mistakes. Between 61 and 70, a woman is like Russia , very wide with borders now unpatrolled After 70, she becomes Tibet . Wildly beautiful, with a mysterious past and the wisdom of the ages...only those with an adventurous spirit and a thirst for spiritual knowledge visit there.
GEOGRAPHY OF MEN
Between 1 and 90, a man is like Iran. Ruled by a Dick.

In 1923, Who Was:
1. President of the largest steel company? 2. President of the largest gas company? 3. President of the New York Stock Exchange? 4. Greatest wheat speculator? 5. President of the Bank of International Settlement? 6. Great Bear of Wall Street? These men were considered some of the worlds most successful of their days. Now, 80 years later, the history book asks us, if we know what ultimately became of them. The Answers: 1. The president of the largest steel company. Charles Schwab, died a pauper. 2. The president of the largest gas company, Edward Hopson, went insane. 3. The president of the NYSE, Richard Whitney, was released from prison to die at home. 4. The greatest wheat speculator, Arthur Cooger, died abroad, penniless. 5. The president of the Bank of International Settlement, shot himself. 6. The Great Bear of Wall Street, Cosabee Livermore, also committed suicide However, in that same year, 1923, the PGA Champion and the winner of the most important golf tournament, the US Open, was Gene Sarazen. What became of him? He played golf until he was 92, died in 1999 at the age of 95. He was financially secure at the time of his death. The Moral: Screw work. Play golf.



DURING A RECENT PASSWORD AUDIT, IT WAS FOUND THAT A BLONDE WAS USING THE FOLLOWING PASSWORD: MickeyMinniePlutoHueyLouieDeweyDonaldGoofy WHEN ASKED WHY SUCH A BIG PASSWORD, SHE SAID ….. "It had to be at least 8 characters long."



The outback virgin!


A woman of 40 wants to get married, but she is only willing to marry a man if he is still a virgin. After several unsuccessful years of searching, she decides to take out a personal ad. She ends up corresponding with a man who has lived his entire life in the Australian outback. They end up getting married. On their wedding night, she goes into the bathroom to prepare for the festivities. When she returns to the bedroom, she finds her new husband standing in the middle of the room, naked and all the furniture from the room piled in one corner. "What happened?" she asks. "I've never been with a woman," he says, "but if it's anything like a kangaroo, I'm gonna need all the room I can get."



I was depressed last night so I called Lifeline... Got a freakin' call center in Pakistan. I told them I was suicidal. They got all excited and asked if I could drive a truck.
I called suicide prevention...they put me on hold!



While taxiing at London 's Gatwick Airport , the crew of a US Air flight departing for Ft. Lauderdale made a wrong turn and came nose to nose with a United 727. An irate female ground controller lashed out at the US Air crew, screaming: 'US Air 2771, where the hell are you going? I told you to turn right onto Charlie taxiway! You turned right on Delta! Stop right there. I know it's difficult for you to tell the difference between C and D, but get it right!' Continuing her rage to the embarrassed crew, she was now shouting hysterically: 'God! Now you've screwed everything up! It'll take forever to sort this out! You stay right there and don't move till I tell you to! You can expect progressive taxi instructions in about half an hour, and I want you to go exactly where I tell you, when I tell you, and how I tell you! You got that, US Air 2771?' 'Yes, ma'am,' the humbled crew responded. Naturally, the ground control communications frequency fell terribly silent after the verbal bashing of US Air 2771. Nobody wanted to chance engaging the irate ground controller in her current state of mind. Tension in every cockpit out around Gatwick was definitely running high. Just then an unknown pilot broke the silence and keyed his microphone, asking: 'Wasn't I married to you once?'



"I don't know, last I saw them, they .... "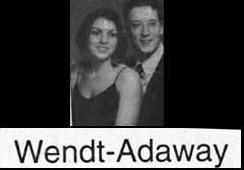 Hurry .. hurry ...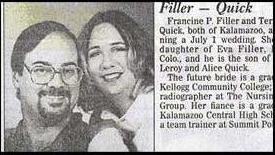 "Well, years ago I might have .....
"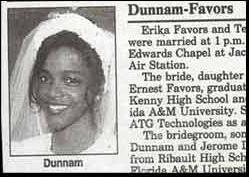 "The main thing I learned in College was
....
"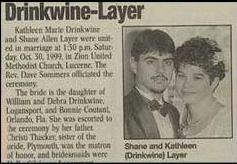 "As soon as I get done here I'm gonna .... "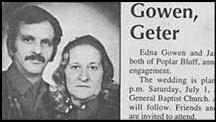 "The coroner told me that it looked like he had
been hit in the head several times with a ..."


~ no comment ~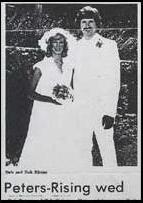 No Comment .... really!!!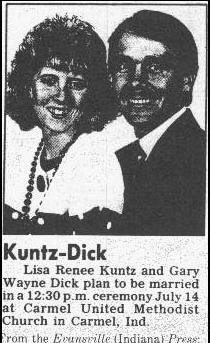 "Not only has my rear been itchin', on closer
inspection I find my .... "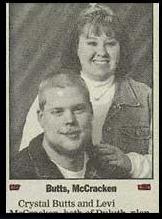 "It figures, right after I got my Butts-McCracken condition cleared up, now I've got an ...."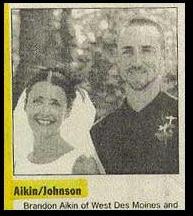 "Honest Judge, I'm not really a ...."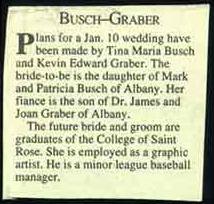 "My Doctor told me the best way to get rid of my
Aikin-Johnson was to .... "



" After I get all of these medical problems taken care of, I think I'll go get a ... "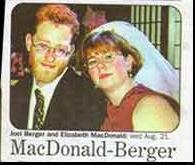 MARRIAGE SEMINAR


While attending a Marriage Seminar dealing with communication, Tom and his wife Grace listened to the instructor, 'It is essential that husbands and wives know each other's likes and dislikes.' He addressed the man, 'Can you name your wife's favorite flower?' Tom leaned over, touched his wife's arm gently and whispered, 'It's Pillsbury, isn't it?





The bride was escorted down the aisle and when she reached the altar, the groom was standing there with his golf bag and clubs at his side. She said: "What are your golf clubs doing here?" He looked her right in the eye and said, "This isn't going to take all day, is it?"





A guy orders a beer. The bartender fills the mug and slides it down the bar. It hits the blonde woman's boobs and splashes all over them. The bartender goes over, retrieves the mug and licks the beer off her boobs. Each time the guy calls for another beer this happens. So after his third beer, he decides to help the bartender out. The next time the bartender hits her boobs, the man jumps up and starts to lick her breasts and she decks him ! He is laying on the floor moaning, 'Jeez lady... Why do you let the bartender do it ?' 'Duh,' says the blonde, 'He has a licker license !'



CIGARETTES AND TAMPONS


A man walks into a pharmacy and wanders up & down the aisles. The sales girl notices him and asks him if she can help him He answers that he is looking for a box of tampons for his wife. She directs him down the correct aisle. A few minutes later, he deposits a huge bag of cotton balls and a ball of string on the counter. She says, confused, 'Sir, I thought you were looking for some tampons for your wife? He answers, 'You see, it's like this, yesterday, I sent my wife to the store to get me a carton of cigarettes, and she came back with a tin of tobacco and some rolling papers; cause it's sooo-ooo--oo-ooo much cheaper.. So, I figure if I have to roll my own .......... so does she.



WIFE VS. HUSBAND


A couple drove down a country road for several miles, not saying a word. An earlier discussion had led to an argument and neither of them wanted to concede their position. As they passed a barnyard of mules, goats, and pigs, the husband asked sarcastically, 'Relatives of yours?' 'Yep,' the wife replied, 'in-laws.'



WORDS


A husband read an article to his wife about how many words women use a day... 30,000 to a man's 15,000. The wife replied, 'The reason has to be because we have to repeat everything to men... The husband then turned to his wife and asked, 'What?'





A Polish immigrant went to the DMV to apply for a driver's license. First, of course, he had to take an eye sight test. The optician showed him a card with the letters 'C Z W I X N O S T A C Z.' 'Can you read this?' the optician asked. 'Read it?' the Polish guy replied, 'I know the guy.'



A young boy had just received his driver's permit and asked his father if they could discuss his use of the car. His father said he would make a deal with his son. "You bring your grades up from a C to a B average, study your Bible a little, get your hair cut and we'll talk about the car.."The boy thought about that for a moment, decided he'd settle for the offer and they agreed on it. After about six weeks his father said, "Son, I've been real proud. You brought your grades up and I've observed that you have been studying your Bible, but I'm real disappointed you didn't get your hair cut."The young man paused a moment then said, "You know, Dad, I've been thinking about that, and I've noticed in my studies of the Bible that Samson had long hair, John the Baptist had long hair, and Moses had long hair. And there's even a strong argument that Jesus had long hair." To this his father replied, "Did you also notice that they all walked everywhere they went?"

CREATION


A man said to his wife one day, 'I don't know how you can be so stupid and so beautiful all at the same time. 'The wife responded, 'Allow me to explain.. God made me beautiful so you would be attracted to me; God made me stupid so I would be attracted to you!



WHO DOES WHAT


A man and his wife were having an argument about who should brew the coffee each morning. The wife said, 'You should do it because you get up first, and then we don't have to wait as long to get our coffee. The husband said, 'You are in charge of cooking around here and you should do it, because that is your job, and I can just wait for my coffee.' Wife replies, 'No, you should do it, and besides, it is in the Bible that the man should do the coffee.' Husband replies, 'I can't believe that, show me.' So she fetched the Bible, and opened the New Testament and showed him at the top of several pages, that it indeed says'HEBREWS'



The Silent Treatment


A man and his wife were having some problems at home and were giving each other the silent treatment. Suddenly, the man realized that the next day, he would need his wife to wake him at 5:00 AM for an early morning business flight. Not wanting to be the first to break the silence (and LOSE), he wrote on a piece of paper, 'Please wake me at 5:00 AM .' He left it where he knew she would find it. The next morning, the man woke up, only to discover it was 9:00 AM and he had missed his flight. Furious, he was about to go and see why his wife hadn't wakened him, when he noticed a piece of paper by the bed. The paper said, 'It is 5:00 AM.. Wake up.' Men are not equipped for these kinds of contests.





A Russian and a Norwegian wrestler were set to square off for the Olympic Gold medal. Before the final match, the Norwegian wrestling coach came to Ole and said, "Now, don't forget all the research we've done on this Russian. He's never lost a match because of this 'pretzel' hold he has. "Whatever you do, do not let him get you in that hold! If he does, you're finished." Ole nodded in acknowledgment. As the match started, Ole and the Russian circled each other several times, looking for an opening. All of a sudden, the Russian lunged forward, grabbing Ole and wrapping him up in the dreaded pretzel hold. A sigh of disappointment arose from the crowd and the coach buried his face in his hands, for he knew all was lost. He couldn't watch the inevitable happen. Suddenly, there was a scream, then a cheer from the crowd and the coach raised his eyes just in time to watch the Russian go flying up in the air. His back hit the mat with a thud and Ole collapsed on top of him making the pin and winning the match. The crowd went crazy. The coach was astounded. When he finally got his wrestler alone, he asked, "How did you ever get out of that hold? No one has ever done it before!" Ole answered, "Vell, I vas ready to give up ven he got me in dat hold, but at da last moment, I opened my eyes and saw dis pair of testicles right in front of my face. I had nuttin' to lose so wid my last ounce of strength I stretched out my neck and bit dose babies just as hard as I could." So the trainer exclaimed, "That's what finished him off!" "Vel not really. You'd be amazed how strong you get ven you bite your own nuts!"





The Smiths were unable to conceive children and decided to use a surrogate father to start their family. On the day the proxy father was to arrive, Mr. Smith kissed his wife goodbye and said, 'Well, I'm off now. The man should be here soon.' Half an hour later, just by chance, a door-to-door baby photographer happened to ring the doorbell, hoping to make a sale. 'Good morning, Ma'am', he said, 'I've come to...' 'Oh, no need to explain,' Mrs. Smith cut in, embarrassed, 'I've been expecting you.' 'Have you really?' said the photographer. 'Well, that's good. Did you know babies are my specialty?' 'Well that's what my husband and I had hoped. Please come in and have a seat !. After a moment she asked, blushing, 'Well, where do we start?' 'Leave everything to me. I usually try two in the bathtub, one on the couch, and perhaps a couple on the bed. And sometimes the living room floor is fun. You can really spread out there.' 'Bathtub, living room floor? No wonder it didn't work out for Harry and me!' 'Well, Ma'am, none of us can guarantee a good one every time. But if we try several different positions and I shoot from six or seven angles, I'm sure you'll be pleased with the results.' 'My, that's a lot!', gasped Mrs. Smith. 'Ma'am, in my line of work a man has to take his time. I'd love to be In and out in five minutes, but I'm sure you'd be disappointed with that.' 'Don't I know it,' said Mrs. Smith quietly. The photographer opened his briefcase and pulled out a portfolio of his baby pictures. 'This was done on the top of a bus,' he said. 'Oh, my God!' Mrs. Smith exclaimed, grasping at her throat. 'And these twins turned out exceptionally well - when you consider their mother was so difficult to work with.' 'She was difficult?' asked Mrs. Smith. 'Yes, I'm afraid so. I finally had to take her to the park to get the job done right. People were crowding around four and five deep to get a good look' 'Four and five deep?' said Mrs. Smith, her eyes wide with amazement. 'Yes', the photographer replied. 'And for more than three hours, too. The mother was constantly squealing and yelling - I could hardly concentrate, and when darkness approached I had to rush my shots. Finally, when the squirrels began nibbling on my equipment, I just had to pack it all in.' Mrs. Smith leaned forward. 'Do you mean they actually chewed on your, uh...equipment?' 'It's true, Ma'am, yes.. Well, if you're ready, I'll set-up my tripod and we can get to work right away.' 'Tripod?' 'Oh yes, Ma'am. I need to use a tripod to rest my Canon on. It's much too big to be held in the hand very long.' Mrs. Smith fainted!




A priest was being honored at his retirement dinner after 25 years in the local Chicago parish. A leading local politician and member of the congregation was chosen to make the presentation and to give a little speech at the dinner. However, he was delayed, so the priest decided to say his own few words while they waited: I got my first impression of the parish from the first confession I heard here. I thought I had been assigned to a terrible place. The very first person who entered my confessional told me he had stolen a television set and, when questioned by the police, was able to lie his way out of it. He had stolen money from his parents, embezzled from his employer, had an affair with his boss's wife, and took illegal drugs. I was appalled. But as the days went on I learned that my people were not all like that and I had, indeed, come to a fine parish full of good and loving people. Just as the Priest finished his talk, the politician arrived full of apologies at being late. He immediately began to make the presentation and gave his talk: "I'll never forget the first day our parish Priest arrived," said the politician. "In fact, I had the honor of being the first person to go to him for confession." One guy died laughing as he choked on his chicken.
Moral : Never, Never, Never Be Late


Comedy is all in the timing!-Oscar




WHO IS JACK SCHITT?
For some time many of us have wondered just who is Jack Schitt? We find ourselves at a loss when someone says, ' You don't know Jack Schitt!' Well, thanks to my genealogy efforts, you can now respond in an intellectual way. Jack Schitt is the only son of Awe Schitt. Awe Schitt, the fertilizer magnate, married O. Schitt, the owner of Needeep N. Schitt, Inc. They had one son, Jack. In turn, Jack Schitt married Noe Schitt. The deeply religious couple produced six children: Holie Schitt, Giva Schitt, Fulla Schitt, Bull Schitt, and the twins Deep Schitt and Dip Schitt. Against her parents' objections, Deep Schitt married Dumb Schitt, a high school dropout. After being married 15 years, Jack and Noe Schitt divorced. Noe Schitt later married Ted Sherlock, and because her kids were living with them, she wanted to keep her previous name. She was then known as Noe Schitt Sherlock. Meanwhile, Dip Schitt married Loda Schitt, and they produced a son with a rather nervous disposition named Chicken Schitt. Two of the other six children, Fulla Schitt and Giva Schitt, were inseparable throughout childhood and subsequently married the Happens brothers in a dual ceremony. The wedding announcement in the newspaper announced the Schitt-Happens nuptials. The Schitt-Happens children were Dawg, Byrd, and Horse. Bull Schitt, the prodigal son, left home to tour the world. He recently returned from Italy with his new Italian bride, Pisa Schitt. Now when someone says, ' You don't know Jack Schitt,' you can correct them. Sincerely, Crock O. Schitt
They all lived a very Schitty life, and then just pooped out!

A South Carolina farm wife called the local phone company to report her telephone failed to ring when her friends called and that on the few occasions when it did ring, her dog always moaned right before the phone rang. The telephone repairman proceeded to the scene, curious to see this psychic dog or senile lady. He climbed the telephone pole, hooked in his test set and dialed the subscriber's house. The phone didn't ring right away, but then the dog moaned and the telephone began to ring. Climbing down from the pole, the telephone repairman found:
1. The dog was tied to the telephone system's ground wire with a steel chain and collar. 2. The wire connection to the ground rod was loose. 3. The dog was receiving 90 volts of signaling current when the number was called. 4. After a couple of jolts, the dog would start moaning and then urinate. 5. The wet ground would complete the circuit, thus causing the phone to ring. Which demonstrates that some problems CAN be fixed by pissing and moaning.



Sophie just got married, and being a traditional Italian was still a virgin. On her wedding night, staying at her mother's house, she was nervous. But her mother reassured her. "Don't worry, Sophie. Vito's a good man. Go upstairs, and he'll take care of you." So up she went. When she got upstairs, Vito took off his shirt and exposed his hairy chest. Sophie ran downstairs to her mother and says, "Mama, Mama, Vito's got a big hairy chest." "Don't worry, Sophie", says the mother, "All good men have hairy chests. Go upstairs. He'll take good care of you." So, up she went again. When she got up in the bedroom, Vito took off his pants exposing his hairy legs. Again Sophie ran downstairs to her mother. "Mama, Mama, Vito took off his pants, and he's got hairy legs!" "Don't worry. All good men have hairy legs. Vito's a good man. Go upstairs, and he'll take good care of you." So, up she went again. When she got up there, Vito took off his socks, and on his left foot he was missing three toes. When Sophie saw this, she ran downstairs. "Mama, Mama, Vito's got a foot and a half!" "Stay here and stir the pasta", says the mother. "This is a job for Mama!"





A Zebra dies and arrives at the Pearly Gates. As he enters, he asks St. Peter, "I have a question that's haunted me all of my days on earth. Am I white with black stripes, or am I black with white stripes?" St. Peter said, "That's a question only God can answer." So the zebra went off in search of God. When he found Him, the zebra asked, "God, please - I must know. Am I white with black stripes, or am I black with white stripes?" God simply replied "You are what you are." The zebra returned to see St. Peter once more, who asked him, "Well, did God straighten out your query for you?" The zebra looked puzzled. "No sir, God simply said 'You are what you are.'" St. Peter smiled and said to the zebra, "Well then, there you are. You are white with black stripes." The zebra asked St. Peter, "How do you know that for certain?" "Because," said St. Peter, "If you were black with white stripes, God would have said, "You is what you is!"



DIVORCE VS MURDER
A nice, calm and respectable lady went into the pharmacy, walked up to the pharmacist,looked straight into his eyes, and said, 'I would like to buy some cyanide.'The pharmacist asked, 'Why in the world do you need cyanide?'The lady replied, 'I need it to poison my husband.'The pharmacist's eyes got big and he exclaimed, 'Lord have mercy! I can't give you cyanide to kill your husband. That's against the law! I'll lose my license! They'll throw both of us in jail! All kinds of bad things will happen. Absolutely not! You CANNOT have any cyanide!' The lady reached into her purse and pulled out a picture of her husband in bed with the pharmacist's wife. The pharmacist looked at the picture and replied, 'Well now, that's different......You didn't tell me you had a prescription.

What do you call a smart blonde? A golden retriever.
What did the blonde say when she found out she was pregnant? "Are you sure it's mine?"
Why did the blonde walk into the building? She didn't see the door.
A red head, a burnette, and a blonde are all in the 5 grade. Who has the biggest boobs? The blonde, because she's 18.
Why are blonde jokes so short? That way men can remember them.

DUI - SOUTHERN STYLE


Recently a routine police patrol was parked outside a bar in Kinston , North Carolina . After last call, the officer noticed a man leaving the bar so apparently intoxicated that he could barely walk. The man stumbled around the parking lot for a few minutes, with the officer quietly observing. After what seemed an eternity, in which he tried his keys on five different vehicles, the man managed to find his car and fall into it. He sat there for a few minutes as a number of other patrons left the bar and drove off. Finally he started the car, switched the wipers on and off; it was a fine, dry summer night, flicked the blinkers on and off a couple of times, honked the horn and then switched on the lights. He moved the vehicle forward a few inches, reversed a little, and then remained still for a few more minutes as some more of the other patrons' vehicles left. At last, when his was the only car left in the parking lot, he pulled out and drove slowly down the road. The police officer, having waited patiently all this time, now started up his patrol car, put on the flashing lights, and promptly pulled the man over and administered a breathalyzer test. To his amazement, the breathalyzer indicated no evidence that the man had consumed any alcohol at all! Dumbfounded, the officer said, 'I'll have to ask you to accompany me to the police station. This breathalyzer equipment must be broken.' 'I doubt it,' said the truly proud Redneck.. 'Tonight I'm the designated decoy.



The other day I had lunch with 2 of my unmarried friends. One is engaged, one is a mistress, and of course I have been married for 20+ years. We were chatting about our relationships and decided to amaze our men by wearing a black leather bra & bodice, stiletto heels and a mask over just our eyes. We agreed to meet in a few days to exchange notes. Here's how it all went: My engaged friend: The other night my boyfriend came over and found me wearing a black leather bodice, tall stilettos and a mask. He saw me and said, 'You are the woman of my dreams. I love you.' Then we made love all night long. The mistress: The other night I met my lover at his office and I was wearing the leather bodice, heels and mask over my eyes and a raincoat. When I opened the raincoat he didn't say a word, but we had wild sex all night. Then I had to share my story: When my husband came home I was wearing the leather bodice, black stockings, stilettos and a mask over my eyes. As soon as he came in the door and saw me he said. "What's for dinner, Batman?





One for the ladies
One day my housework-challenged husband decided to wash his Sweat-
shirt. Seconds after he stepped into the laundry room, he shouted to me, "What setting do I use on the washing machine?""It depends," I replied. "What does it say on your shirt?"
He yelled back, "University of Oklahoma."
And they say blondes are dumb...
-----------------------
A couple is lying in bed. The man says,
"I am going to make you the happiest woman in the world."
The woman replies, "I'll miss you..."
----------------------------
"It's just too hot to wear clothes today," Jack says as he stepped out of the shower, "honey, what do you think the neighbors would think if I mowed the lawn like this?"
"Probably that I married you for your money," she replied.
-------------------------------
Q: What do you call an intelligent, good looking, sensitive man?
A: A rumor
------------------------------
A man and his wife, now in their 60's, were celebrating their 40th wedding anniversary. On their special day a good fairy came to them and said that because they had been so good that each one of them could have one wish.
The wife wished for a trip around the world with her husband.
Whoosh! Immediately she had airline/cruise tickets in her hands.
The man wished for a female companion 30 years younger...
Whoosh...immediately he turned ninety!!!
Gotta love that fairy!
-----------------------------
Dear Lord,
I pray for Wisdom to understand my man; Love to forgive him; And Patience for his moods. Because, Lord, if I pray for Strength, I'll beat him to death.
AMEN
------------------------------------
Q: Why do little boys whine?
A: They are practicing to be men.
-------------------------------
Q: What do you call a handcuffed man?
A: Trustworthy.
-----------------------------
Q: What does it mean when a man is in your bed gasping for breath and calling your name?
A: You did not hold the pillow down long enough.
---------------------------------
Q: Why do men whistle when they are sitting on the toilet?
A: It helps them remember which end they need to wipe.
----------------------------
Q: How do you keep your husband from reading your e-mail?
A: Rename the mail folder "Instruction Manuals"
-----------------------------


Two sisters, one blonde and one brunette, inherit the family ranch. Unfortunately, after just a few years, they are in financial trouble. To keep the bank from repossessing the ranch, they need to purchase a bull from the stockyard in a far town so they can breed their own stock. They have only $600 left. Upon leaving, the brunette tells her sister, "When I get there, if I decide to buy the bull, I'll contact you to drive out after me and haul it home." The brunette arrives at the stockyard, inspects the bull, and decides she wants to buy it. The man tells her that he will sell it for $599, no less. After paying him, she drives to the nearest town to send her sister a telegram to tell her the news. She walks into the telegraph office and says, "I want to send a telegram to my sister telling her that I've bought a bull for our ranch. I need her to hitch the trailer to our pickup truck and drive out here so we can haul it home." The telegraph operator explains that he'll be glad to help her, then adds, "It's just 99 cents a word." Well, after paying for the bull, the brunette has only $1 left. She realizes that she'll be able to send her sister just one word. After a few minutes of thinking, she nods and says, "I want you to send her the word 'comfortable.'" The operator shakes his head. "How is she ever going to know that you want her to hitch the trailer to your pickup truck and drive out here to haul that bull back to your ranch if you send her just the word 'comfortable'?" The brunette explains, "My sister's a blonde. The word's big. She'll read it very slowly: 'com-for-da-bull'!"


Moral; Blondes get more bull for the Buck!-Oscar



A blonde and her husband are lying in bed listening to the next door neighbor's dog. It has been in the back yard barking for hours and hours. The blonde jumps up out of bed and says "I've had enough of this." She goes downstairs. The blonde finally comes back up to bed and her husband says "The dog is still barking, what have you been doing?" The blonde says "I've put the dog in our back yard, let's see how they like it."





It was a small town and the patrolman was making his evening rounds. As he was checking a used car lot, he came upon two little old ladies sitting in a used car. He stopped and asked them why they were sitting there in the car. Were they trying to steal it? 'Heavens no, we bought it.' 'Then why don't you drive it away.' 'We can't drive.' 'Then why did you buy it?' " We were told that if we bought a Used car here we'd get screwed ..so we're just waiting."





A blonde calls her boyfriend and says, "Please come over here and help me. I have a killer jigsaw puzzle, and I can't figure out how to get it started. Her boyfriend asks, "What is it supposed to be when it's finished?" Blonde says, "According to the picture on the box, it's a tiger." Her boyfriend decides to go over and help with the puzzle. She lets him in and shows him where she has the puzzle spread all over the table. He studies the pieces for a moment, then looks at the box, then turns to her and says. "First of all, no matter what we do, we're not going to be able to assemble these pieces into anything resembling a tiger." He takes her hand and says, "Second, I want you to relax. Let's have a nice cup of tea, and then........." He sighed............... "Let's put all the Frosted Flakes back in the box....... !"



LIFE AFTER DEATH:
"DO YOU BELIEVE IN LIFE AFTER DEATH?" THE BOSS ASKED ONE OF HIS EMPLOYEES.
"YES, SIR," THE NEW EMPLOYEE REPLIED.
"WELL, THEN, THAT MAKES EVERYTHING JUST FINE," THE BOSS WENT ON. "AFTER YOU LEFT EARLY YESTERDAY TO GO TO YOUR GRANDMOTHER'S FUNERAL, SHE STOPPED IN TO SEE YOU!

PALM SUNDAY:
IT WAS PALM SUNDAY AND, BECAUSE OF A SORE THROAT, FIVE-YEAR-OLD JOHNNY STAYED HOME FROM CHURCH WITH A SITTER. WHEN THE FAMILY RETURNED HOME, THEY WERE CARRYING SEVERAL PALM BRANCHES. THE BOY ASKED WHAT THEY WERE FOR. "PEOPLE HELD THEM OVER JESUS' HEAD AS HE WALKED BY."
"WOULDN'T YOU KNOW IT," THE BOY FUMED, "THE ONE SUNDAY I DON'T GO, HE SHOWS UP!"

CHILDREN'S SERMON:
ONE EASTER SUNDAY MORNING AS THE MINISTER WAS PREACHING THE CHILDREN'S SERMON, HE REACHED INTO HIS BAG OF PROPS AND PULLED OUT AN EGG. HE POINTED AT THE EGG AND ASKED THE CHILDREN, "WHAT'S IN HERE?" "I KNOW!" A LITTLE BOY EXCLAIMED. "PANTYHOSE!! "

SUPPORT A FAMILY:
THE PROSPECTIVE FATHER-IN-LAW ASKED, "YOUNG MAN, CAN YOU SUPPORT A FAMILY?"
THE SURPRISED GROOM-TO-BE REPLIED, "WELL, NO. I WAS JUST PLANNING TO SUPPORT YOUR DAUGHTER. THE REST OF YOU WILL HAVE TO FEND FOR YOURSELVES."

FIRST TIME USHERS:
A LITTLE BOY IN CHURCH FOR THE FIRST TIME WATCHED AS THE USHERS PASSED AROUND THE OFFERING PLATES.
WHEN THEY CAME NEAR HIS PEW, THE BOY SAID LOUDLY, "DON'T PAY FOR ME DADDY. I'M UNDER FIVE."



PRAYERS

:
THE SUNDAY SCHOOL TEACHER ASKED, "NOW, JOHNNY, TELL ME, DO YOU SAY PRAYERS BEFORE EATING?" "NO SIR," HE REPLIED, "WE DON'T HAVE TO, MY MOM IS A GOOD COOK!"



CLIMB THE WALLS

:
"OH, I SURE AM HAPPY TO SEE YOU," THE LITTLE BOY SAID TO HIS GRANDMOTHER ON HIS MOTHER'S SIDE. "NOW MAYBE DADDY WILL DO THE TRICK HE HAS BEEN PROMISING US."
THE GRANDMOTHER WAS CURIOUS. "WHAT TRICK IS THAT?" SHE ASKED.
"I HEARD HIM TELL MOMMY THAT HE WOULD CLIMB THE WALLS IF YOU CAME TO VISIT," THE LITTLE BOY ANSWERED.



THE MOOD RING

:


MY HUSBAND BOUGHT ME A MOOD RING THE OTHER DAY. WHEN I'M IN A GOOD MOOD IT TURNS GREEN. WHEN I'M IN A BAD MOOD, IT LEAVES A RED MARK ON HIS FOREHEAD.





THE WATER PISTOL

:
When my 3 year old son opened the birthday gift from his Grandmother he discovered a water pistol.. he squealed with delight and headed for the nearest sink. I I was not so pleased. I turned to Mom and said, "I'm surprised at you. Don't you remember how we used to drive you crazy with waterguns?" Mom smiled and then replied..... "I REMEMBER!!"




PSYCHOLOGY

:
A new teacher was trying to make use of her psychology courses. She started her class by saying, "Everyone who thinks they're stupid, stand up!" After a few seconds, Little Davie stood up. The teacher said, "Do you think you're stupid, Little Davie?"
"No, ma'am, but I hate to see you standing there all by yourself!"




COLD CREAM

:
Little Davie watched, fascinated, as his mother smoothed cold cream on her face..
"Why do you do that, mommy?" he asked.
"To make myself beautiful," said his mother, who then began removing the cream with a tissue.
"What's the matter?" asked Little Davie. "Giving up?"

GRANDMA'S AGE:
LITTLE JOHNNY ASKED HIS GRANDMA! HOW OLD SHE WAS.
GRANDMA ANSWERED, "39 AND HOLDING."

JOHNNY THOUGHT FOR A MOMENT, AND THEN SAID, "AND HOW OLD WOULD YOU BE IF YOU LET GO?"
A little boy's report
Our teacher asked us what our favorite animal was, and I said, "Fried chicken." She said I wasn't funny, but she couldn't have been right, everyone else in the class laughed. My parents told me to always be truthful and honest, and I am. Fried chicken is my favorite animal. I told my dad what happened, and he said my teacher was probably a member of PETA. He said they love animals very much. I do, too. Especially chicken, pork and beef. Anyway, my teacher sent me to the principal's office. I told him what happened, and he laughed too. Then he told me not to do it again. The next day in class my teacher asked me what my favorite live animal was. I told her it was chicken. She asked me why, just like she'd asked the other children. So I told her it was because you could make them into fried chicken. She sent me back to the principal's office again. He laughed, and told me not to do it again. I don't understand. My parents taught me to be honest, but my teacher doesn't like it when I am. Today, my teacher asked us to tell her what famous person we admire most. I told her, "Colonel Sanders". Guess where I am now...
A man goes to his doctor for his physical and gets sent to the urologist as a precaution. When he gets there, he discovers the urologist is a very pretty female doctor. The female doctor says, "I'm going to check your prostate today, but this new procedure is a little different from what you are probably used to. I want you to lie on your right side, bend your knees, then while I check your prostate, take a deep breath and say, '99' ". The guy obeys and says,"99". The doctor says, "Great". Now turn over on your left side and again, while I repeat the check, take a deep breath and say, '99' ". Again, the guy says, '99'." The doctor said, "Very good. Now then, I want you to lie on your back with your knees raised slightly. I'm going to check your prostate with this hand, and with the other hand I'm going to hold on to your penis to keep it out of the way. Now take a deep breath and say, '99'." The guy begins, "One .. Two ... Three".

On their wedding night, the young bride approached her new husband and asked for $20.00 for their first lovemaking encounter. In his highly aroused state, her husband readily agreed. This scenario was repeated each time they made love, for more than 30 years, with him thinking that it was a cute way for her to afford new clothes and other incidentals that she needed. Arriving home around noon one day, she was surprised to find her husband in a very drunken state. During the next few minutes, he explained that his employer was going through a process of corporate downsizing, and he had been let go. It was unlikely that, at the age of 59, he'd be able to find another position that paid anywhere near what he'd been earning, and therefore, they were financially ruined. Calmly, his wife handed him a bank book which showed more than thirty years of steady deposits and interest totaling nearly $1 million. Then she showed him certificates of deposits issued by the bank which were worth over $2 million, and informed him that they were one of the largest depositors in the bank. She explained that for the more than three decades she had "charged" him for sex, these holdings had multiplied and these were the results of her savings and investments. Faced with evidence of cash and investments worth over $3 million, her husband was so astounded he could barely speak, but finally he found his voice and blurted out, "If I'd had any idea what you were doing, I would have given you all my business!" That's when she shot him.
Bob works hard at the office but spends two nights each week bowling, and plays golf every Saturday. His wife thinks he's pushing himself too hard, so for his birthday she takes him to a local strip club. The doorman at the club greets them and says, 'Hey, Bob! How ya doin?' His wife is puzzled and asks if he's been to this club before. 'Oh no,' says Bob . 'He' s in my bowling league. When they are seated, a waitress asks Bob if he'd like his usual and brings over a Budweiser. His wife is becoming increasingly uncomfortable and says, 'How did she know that you drink Budweiser?' 'I recognize her, she's the waitress from the golf club. I always have a Bud at the end of the 1st nine, honey.' A stripper then comes over to their table, throws her arms around Bob, starts to rub herself all over him and says, 'Hi Bobby. Want your usual table dance, big boy?' Bob's wife, now furious, grabs her purse and storms out of the club. Bob follows and spots her getting into a cab. Before she can slam the door, he jumps in beside her. Bob tries desperately to explain how the stripper must have mistaken him for someone else, but his wife is having none of it. She is screaming at him at the top of her lungs, calling him every 4 letter word in the book. The cabby turns around and says, 'Geez Bob, you picked up a real bitch this time.' His Funneral is this week!
A young guy from Missouri moves to Florida and goes to a big "everything under the roof department store" looking for a job. The manager says "Do you have any sales experience?" The kid says "Yeah, I was a salesman back home in Missouri." Well, the boss liked the kid so he gave him the job. "You start tomorrow, I'll come down after we close and see how you did." His first day on the job was rough but he got through it. After the store was locked up, the boss came down, "How many sales did you make today?" The kid says "one." The boss says, "Just one!" Our sales people average 20 to 30 sales a day! How much was the sale for? The kid says "$101,237.64" The boss says, "$101,237.64? WHAT THE HECK DID YOU SELL?" Kid says, "First I sold him a small fish hook, then I sold him a medium fish hook, then I sold him a larger fish hook, then I sold him a new fishing rod, then I asked him where he was going fishing and he said down at the coast, so I told him he was gonna need a boat, so we went down to the boat department and I sold him that twin engine Criss Craft. Then he said that he didn't think his Honda Civic would pull it, so I took him down to the automotive department and sold him that 4x4 Expedition." The boss said, "A guy came in here to buy a fish hook and you sold him a BOAT AND A TRUCK??" The kid says, "No, he came in here to buy a box of tampons for his wife and I said, well, your weekend's shot, you might as well go fishing!!!"
Oscar and Bernie on YouTube
Living Wills:
While I was watching football this weekend, my wife and I got into a conversation about life and death, and the need for living wills. During the course of the conversation, I told her that I never wanted to exist in a vegetative state, dependent on some machine and taking fluids from a bottle. She got up, unplugged the TV and threw out all my beer. Sometimes it's tough being married to a smartass.



A little old lady is walking down the street, dragging two green garbage bags, one in each hand. There's a hole in one of the bags, and every once in a while a $20 bill is flying out of it onto the pavement. Noticing this, a policeman stops her...."Ma'am, there are $20 bills falling out of that bag..." "Darn!" says the little old lady....."I'd better go back and see if I can still find some. Thanks for the warning!" "Well, now, not so fast," says the cop. "How did you get all that money? Did you steal it?" "Oh, no", says the little old lady. "You see, my back yard backs up to the parking lot of the football stadium. Each time there's a game, a lot of fans come and pee in the bushes, right into my flower beds! So, I go and stand behind the bushes with a big hedge clipper, and each time someone sticks his little thingie through the bushes, I say: $20 or off it comes!" "Hey, not a bad idea!" laughs the cop. "OK, good luck! By the way, what's in the other bag?" "Well", says the little old lady, "not all of them pay!"



The local news station was interviewing an 80-year-old lady because she had just gotten married -- for the fourth time. The interviewer asked her questions about her life, about what it felt like to be marrying again at 80, and then about her new husband's occupation. "He's a funeral director," she answered. "Interesting," the newsman thought. He then asked her if she wouldn't mind telling him a little about her first three husbands and what they did for a living. She paused for a few moments, needing time to reflect on all those years. After a short time, a smile came to her face and she answered proudly, explaining that she had first married a banker when she was in her early 20's, then a circus ringmaster when in her 40's, later on a preacher when in her 60's, and now in her 80's, a funeral director. The interviewer looked at her, quite astonished, and asked why she had married four men with such diverse careers. She smiled and explained, "I married one for the money, two for the show, three to get ready, and four to go."


Cup of Tea


* One day my mother was out and my dad was in charge of me. I was maybe 2 1/2 years old and had just recovered from an accident. Someone had given me a little 'tea set' as a get-well gift and it was one of my favorite toys. Daddy was in the living room engrossed in the evening news when I brought Daddy a little cup of 'tea', which was just water. After several cups of tea and lots of praise for such yummy tea, my Mom came home.. My Dad made her wait in the living room to watch me bring him a cup of tea, because it was 'just the cutest thing!' My Mom waited, and sure enough, here I come down the hall with a cup of tea for Daddy and she watches him drink it up. Then she says, (as only a mother would know... :) 'Did it ever occur to you that the only place she can reach to get water is the toilet?





Blonde went into a world wide message center to send a message to her mother overseas. When the man told her it would cost $300, she exclaimed: 'I don't have any money. But I'd do ANYTHING to get a message to my mother'. the man arched an eyebrow. 'Anything?' he asked. 'Yes, yes, anything' the blonde promised. 'Well then, just follow me', said the man as he walked towards the next room. The blonde did as she was told and followed the man. 'Come in and close the door' the man said. She did. He then said 'Now get on your knees.' She did. 'Now take down my zipper'. She did. 'Now go ahead ... take it out....' he said. She reached in and grabbed it with both hands then paused. The man closed his eyes and whispered 'Well.......... go ahead'. The blonde slowly brought her mouth closer to it and while holding it close to her lips, tentatively said........... 'Hello. Mom, can you hear me?'





Two old guys were chatting..... One said to the other: "My 85th birthday was yesterday. The wife gave me an SUV". Other guy responded: "Wow, that's amazing!!..... Imagine, an SUV!!.. What a great gift!" First guy: "Yup !!.... Socks, Underwear and Viagra!"





A man boarded a plane with 6 kids. After they got settled in their seats a woman sitting across the aisle from him leaned over to him and asked, "Are all of those kids yours?" He replied, "No. I work for a condom company. These are customer complaints."





A monkey is sitting in a tree smoking a joint when a lizard walks past and looks up and says to the monkey "Hey! What are you doing?" The monkey says "Smoking a joint, come up and have some." So the lizard climbs up and sits next to the monkey and they share a joint. After a while the lizard says his mouth is 'dry' and is going to get a drink from the river. The lizard climbs down the tree, walks thru the jungle to the river and leans over the river to get his drink. The lizard is so stoned that he leans too far over and falls into the river. A Crocodile sees this and swims over to the lizard and helps him to the side, then asks the lizard, "What's the matter with you? You coulda gotten yourself killed!" The lizard explains to the crocodile that he was sitting smoking a joint with a monkey in a tree, got too stoned and then fell into the river while taking a drink. The crocodile says, "Do ya think he's got anymore of that stuff? I could really use a good smokin' out about now..." The lizard explains that the monkey had a HUGE bag and couldn't have possibly smoked it all YET... So the crocodile stolls into the jungle (where lizard told him to find monkey) and finds the exact tree where the monkey is sitting, finishing a joint and laughling to himself...He looks up and says "Hey youuuu!" The Monkey looks down and says, "Duuuuuuuuuude.......how much water did you drink?!"



An old man goes into a drug store to buy some Viagra 'Can I have 6 tablets, cut in quarters?' 'I can cut them for you' said Dan the pharmacist ' but a quarter tablet will not give you a full erection. ' 'I'm 96' said the old man. 'I don't want an erection, I just want it sticking out far enough so I don't pee on my slippers!



A BLONDE woman goes to the post office to buy stamps for her Christmas cards. She says to the clerk, "I would like to purchase 50 Christmas stamps?" The clerk says, "What denomination?" The Blonde says, "God help us. Has it come to this? Give me 6 Catholic, 12 Presbyterian, 10 Lutheran and 22 Baptists."



LIE DETECTOR
John was a salesman's delight when it came to any kind of unusual gimmick. His wife Marsha had long ago given up trying to get him to change. One day John came home with another one of his unusual purchases. It was a robot that John claimed was actually a lie detector. It was about 5:30 that afternoon when Tommy, their 11 year old son, returned home from school. Tommy was over 2 hours late. 'Where have you been? Why are you over 2 hours late getting home?' asked John. 'Several of us went to the library to work on an extra credit project,' said Tommy. The robot then walked around the table and slapped Tommy, knocking him completely out of his chair. 'Son,' said John, 'this robot is a lie detector, now tell us where you really were after school.' 'We went to Bobby's house and watched a movie.' said Tommy. 'What did you watch?' asked Marsha. 'The Ten Commandments.' answered Tommy. The robot went around to Tommy and once again slapped him, knocking him off his chair once more. With his lip quivering, Tommy got up, sat down and said, 'I am sorry I lied. We really watched a tape called Sex Queen.' 'I am ashamed of you son,' said John. 'When I was your age, I never lied to my parents.' The robot then walked around to John and delivered a whack that nearly knocked him out of his chair. Marsha doubled over in laughter, almost in tears and said, 'Boy, did you ever ask for that one! You can't be too mad with Tommy. After all, he is your son!' With that the robot immediately walked around to Marsha and knocked her out of her chair.




The Pregnant Blonde
The other day my neighbor, who is blonde, came running up to me in the driveway jumping for joy! I didn't know why she was jumping so excitedly but I thought, 'what the heck', and I starting jumping up and down along with her. She said, 'I have some really great news!' I said, 'Great. Tell me why you're so happy.' She stopped jumping and breathing heavily from all the jumping up and down, told me that she was pregnant. I knew she'd been trying for a while so I told her, 'That's great I couldn't be happier for you!' Then she said, 'There's more' I asked, What do you mean there's more. She said, 'Well, we are not having just one baby. We are going to have TWINS!' Amazed at how she could know so soon after getting pregnant, I asked her how she knew. She said.... (You're going to love this!) 'Well, that was the easy part. I went to Sam's Club and they actually had a home pregnancy kit in a TWIN-pack. Both tests came out positive!'



I had a bunch of Canadian dollars I needed to exchange, so I went to the currency exchange window at the local bank. Short line. Just one lady in front of me. An Asian lady who was trying to exchange yen for dollars and she was a little irritated. She asked the teller, "Why it change?? Yesterday, I get two hunat dolla of yen. Today I get hunat eighty?? Why it change?" The teller shrugged his shoulders and said, "Fluctuations" . The Asian lady says, "Yea, Fluc you white people, too".





His mother was working in the kitchen listening to Little Johnny playing with his new electric train in the living room. She heard the train stop and Little Johnny saying, "All of you sons of bitches who want off, get the hell off now... cause this is the last stop! And all of you sons of bitches who are getting on, get your asses on the train...cause we're going down the tracks." The horrified mother went in and told her son, "We don't use that kind of language in this house. Now I want you to go to your room and you are to stay there for TWO HOURS. When you come out, you may play with your train...but I want you to use nice language." Two hours later, Little Johnny came out of the bedroom and resumed playing with his train. Soon the train stopped and the mother heard her son say... "All passengers, please remember your things, thank you and we hope your trip was a pleasant one. We hope you will ride with us again soon." She heard her little darling continue..."For those of you just boarding, remember, there is no smoking in the train. We hope you will have a pleasant and relaxing journey with us today." As his mother began to smile, Little Johnny added, "For those of you who are pissed off about the TWO HOUR delay, please see the bitch in the kitchen!"





Two bored casino dealers are waiting at the crap table. A very attractive blonde woman from the hills of NC arrives and bets twenty-thousand dollars ($20,000) on a single roll of the dice.She said, "I hope y'all don't mind, but I feel much luckier when I'm completely nude." With that, she stripped from the neck down, rolled the dice and yelled, "Come on, baby, Mama needs new clothes!" As the dice came to a stop she jumped up and down and squealed... "YES! YES! I WON! I WON! She hugged each of the dealers and then picked up her winnings and her clothes and quickly departed. The dealers stared at each other dumfounded. Finally, one of them asked, "What did she roll?" The other answered, "I don't know -- I thought you were watching."
Moral: Not all rednecks are stupid and not all blondes are dumb, but all men are men...



Why I fired my Secretary.
Last week was my birthday And I didn't feel very well Waking up on that morning. I went downstairs for breakfast Hoping my wife would be pleasant and say, "Happy Birthday!", And possibly have a small present for me. As it turned out, She barely said good morning, Let alone " Happy Birthday." I thought... Well, that's marriage for you, But the kids... They will remember. My kids came bounding down stairs to breakfast And didn't say a word. So when I left for the office, I felt pretty low And somewhat despondent. As I walked into my office, My secretary Jane said, "Good Morning Boss, And by the way Happy Birthday ! " It felt a little better That at least someone had remembered. I worked until one o'clock , When Jane knocked on my door And said, "You know, It's such a beautiful day outside, And it is your Birthday, What do you say we go out to lunch, Just you and me." I said, "Thanks, Jane, that's the greatest thing I've heard all day. Let's go !" We went to lunch. But we didn't go Where we normally would go. She chose instead at a quiet bistro With a private table. We had two martinis each And I enjoyed the meal tremendously. On the way back to the office, Jane said, "You know, It's such a beautiful day... We don't need to go straight back to the office, Do We ?" I responded, "I guess not. What do you have in mind ?" She said, "Let's drop by my apartment, it's just around the corner." After arriving at her apartment, Jane turned to me and said, " Boss, if you don't mind, I'm going to step into the bedroom For just a moment. I'll be right back." "Ok." I nervously replied. She went into the bedroom and, After a couple of minutes, She came out Carrying a huge birthday cake ... Followed By my wife, My kids, And dozens of my friends And co-workers, All singing "Happy Birthday". And I just sat there... On the couch... Naked.
He had his birthday suit on!-Oscar



Jake was dying. His wife sat at his bedside. He looked up and said weakly: 'I have something I must confess.' 'There's no need to,' his wife replied. 'No,' he insisted, 'I want to die in peace. I slept with your sister, your best friend, her best friend, and your mother!' 'I know,' she replied. 'Now just rest and let the poison work.'






Blonde's Year In Review
January - Took her new scarf back to the store because it was too tight.
February - Couldn't work in a pharmacy because the bottles wouldn't fit into the typewriter.
March - Got excited when she finished a jigsaw puzzle in 6 months because the box said '2-4 years.'
April - Was trapped on an escalator for hours when the power went out.
May - Couldn't make Kool-Aid because 8 cups of water won't fit into those little packets.
June - Couldn't learn to water ski because she couldn't find a lake with a slope.
July - After losing in a breast stroke swimming competition, complained to the judges that the other swimmers were using their arms.
August - Told her blonde friend to hurry when trying to get into their locked car using a coat hanger because it was starting to rain and the top was down.
September - When asked what the capital of California was: answered 'C.'
October - Hates M &M's because they are so hard to peel.
November - Baked a turkey for 4 days because the instructions said 1 hour per pound and she weighed 120.
December - Couldn't call 911 because there was no '11' on any of the phone buttons.
It wasn't an emergency, only Santa!-Oscar



Two aliens landed in the Arizona desert near a gas station that was closed for the night. They approached one of the gas pumps and the younger alien addressed it saying, 'Greetings, Earthling. We come in peace. Take us to your leader.' The gas pump, of course, didn't respond. The younger alien became angry at the lack of response. The older alien said, 'I'd calm down if I were you.' The younger alien ignored the warning and repeated his greeting. Again, there was no response. Annoyed by what he perceived to be the pump's haughty attitude, he drew his ray gun and said impatiently, 'Greetings, Earthling. We come in peace. Do not ignore us this way! Take us to your leader or I will fire!' The older alien again warned his comrade saying, 'You probably don't want to do that! I really don't think you should make him mad.' 'Rubbish,' replied the cocky, young alien. He aimed his weapon at the pump and opened fire. There was a huge explosion. A massive fireball roared towards them and blew the younger alien off his feet and deposited him a burnt, smoking mess about 200 yards away in a cactus patch. Half an hour passed. When he finally regained consciousness, he refocused his three eyes, straightened his bent antenna, and looked dazedly at the older, wiser alien who was standing over him shaking his big, green head. 'What a ferocious creature!' exclaimed the young, fried alien. 'He damn near killed me! How did you know he was so dangerous?' The older alien leaned over, placed a friendly feeler on his crispy friend and replied, 'If there's one thing I've learned during my intergalactic travels, you don't want to mess with a guy who can loop his penis over his shoulder twice and then stick it in his ear.'



These two guys were friends and they always hung out at the beach. One guy was always picking up on the girls but the other guy never had any luck. So one day he asked what his secret was. The guy says, "Every morning I put a potato down my swimming pants. The girls see the bulge and go wild!". So he decides to try it. They don't see each other for a couple weeks then run into each other. "Hey, how's it going with the women" "It's going terrible. They look at me and run!". The other guy looks down at his friend's swimming pants and says,"Good God! Your supposed to put the potato in the front of your pants!"



Have you ever wondered where and how yodeling began? Many years ago a man was traveling through the mountains of Switzerland Nightfall was rapidly approaching and he had nowhere to sleep. He went up to a farmhouse and asked the farmer if he could spend the night. ! The farmer told him that he could sleep in the barn. As the story goes, the farmer's daughter asked her father, "Who is that man going into the barn?" "That fellow traveling through," said the farmer. "needs a place to stay for the night, so, I told him he could sleep in the barn." The daughter said, "Perhaps he is hungry." So she prepared him a plate of food for him and then took it out to the barn. About an hour later, the daughter returned. Her clothing disheveled and straw in her hair. Straight up to bed she went. the farmer's wife was very observant. She then suggested that perhaps the man was thirsty. So she fetched a bottle of wine, took it out to the barn,! and she too did not return for an hour. Her clothing was askew, her blouse buttoned incorrectly. She also headed straight to bed. The next morning at sunrise the man in the barn got up and continued on his journey, waving to the farmer as he left. When the daughter awoke and learned that the visitor was gone, she broke into tears. "How could he leave without even saying good-bye," she cried. "We made such passionate love last night!" "What?" shouted the father as he angrily ran out of the house looking for the man, who by now was halfway up the mountain. The farmer screamed up at him, "I'm going to get you! You had sex with my daughter!" The man looked back down from the mountainside, cupped his hand next to his mouth, and yelled out..... "LAIDTHEOLAIDEETOO!"



What's the Cuban national anthem? Row, row, row your boat.
Where does an Irish family go on vacation? A different bar.
Why is there no Disneyland in China? No one's tall enough to go on the good rides.
The Mexican army bought a millon dollars worth of septic tanks, and as soon as they learn to drive them, they'll attack San Diego.
What do you get when you cross an Iranian and a pig? Nothing, there's somethings even a pig won't do.

A young couple left the church and arrived at the hotel where they were spending the first night of their honeymoon.They opened the champagne and began undressing. When the bridegroom removed his socks, his new wife asked,"Ewww what's wrong with your feet? Your toes look all mangled and weird.
Why are your Feet so gross?""I had tolio as a child," he answered. "You mean polio?" she asked. "No, tolio. The disease only affected my toes." The bride was satisfied with this explanation, and they continued undressing.When the groom took off his trousers, his bride once again wrinkled up her nose. "What's wrong with your knees?" she asked.
They're all lumpy and deformed!" "As a child, I also had kneasles," he explained."You mean measles?" she asked."No, kneasles. It was a strange illness that only affected my knees."The new bride had to be satisfied with this answer. As the undressing continued, her husband at last removed his underwear."Don't tell me," she said. "Let me guess..."Smallcox?"



Eight Words with two Meanings



1. THINGY (thing-ee) n.


Female...... Any part under a car's hood.
Male..... The strap fastener on a woman's bra.

2. VULNERABLE (vul-ne-ra-bel) adj.


Female.... Fully opening up one's self emotionally to another.


Male..... Playing football without a cup.

3. COMMUNICATION (ko-myoo-ni-kay-shon) n .


Female... The open sharing of thoughts and feelings with one's partner.


Male... Leaving a note before taking off on a fishing trip with the boys.

4. COMMITMENT (ko- mit-ment) n.
Female..... A desire to get married and raise a family.

!


Male...... Trying not to hit on other women while out with this one.

5. ENTERTAINMENT (en-ter-tayn-ment) n.


Female. A good movie, concert, play or book.
Male...... Anything that can be done while drinking beer.



6. FLATULENCE (flach-u-lens) n.


Female.... An embarrassing byproduct of indigestion.


Male...... A source of entertainment, self-expression, male bonding.

7 MAKING LOVE (may-king luv) n.


Female...... The greatest expression of intimacy a couple can achieve.


Male.. Call it whatever you want, just as long as we do it.

8. REMOTE CONTROL (ri-moht kon-trohl) n.


Female.... A device for changing from one TV channel to another.
Male... A device for scanning through all 375 channels every 5 minutes.







A family is at the dinner table. The teenaged son asks his father,'Dad, how many Kinds of boobs are there?' The father, surprised, answers, 'Well, son, a woman goes through three Phases. In her 20s, a woman's boobs are like melons, round and firm. In Her 30s to 40s, they are like pears, still nice but hanging a bit. After 50, they are like onions'. 'Onions?' 'Yes, you see them and they make you cry.' This infuriated his wife, so the son said, 'Mom, how many kinds of 'willies' are there?' The mother, surprised, smiles and answers, 'Well dear, a man goes through three phases also. In his 20s, his willy is like an oak tree, mighty and Hard. In his 30s and 40s, it is like a birch, flexible but reliable. After his 50s, it is like a Christmas tree'. 'A Christmas tree?' son says. 'Yes --- dead from the roots up and the balls are just for decoration.'
That's why Santa only comes once a year!-Oscar
A bald man with a wooden leg gets invited to a Halloween Party. He doesn't know what costume to wear to hide his head and his leg, so he writes to a costume company to explain his problem. A few days later he received a parcel with the following note: Dear Sir, Please find enclosed a pirate's outfit. The spotted handkerchief will cover your bald head and, with your wooden leg, you will be just right as a pirate. Very truly yours, Acme Costume Co.
The man thinks this is terrible because they have emphasized his wooden leg and so he writes a letter of complaint. A week goes by and he receives another parcel and a note, which says: Dear Sir, Please find enclosed a monk's costume. The long robe will cover your wooden leg and, with your bald head, you should really look the part. Very truly yours, Acme Costume Co.
Now the man is really upset since they have gone from emphasizing his wooden leg to emphasizing his bald head, so again he writes the company another nasty letter of complaint.. The next day he gets a small Parcel and a note, which reads: Dear Sir, We have TRIED our very BEST Please find enclosed a bottle of molasses and a bag of crushed nuts. Pour the molasses over your bald head, pat on crushed nuts, stick your wooden leg up your ass and go as a caramel apple. Very truly yours, ACME

A successful rancher died and left everything to his devoted wife. She was a very good-looking woman and determined to keep the ranch, but knew very little about ranching, so she decided to place an ad in the Newspaper for a ranch hand. Two cowboys applied for the job. One was gay and the othe a drunk. She thought long and hard about it, and when no one else applied she decided to hire the gay guy, figuring it would be safer to have him around the house than the drunk. He proved to be a hard worker who put in long hours every day and knew a lot about ranching. For weeks, the two of them worked, and the ranch was doing very well. Then one day, the rancher's widow said to the hired hand, "You have done a really good job, and the ranch looks great. You should go into town and kick up your heels." The hired hand readily agreed and went into town one Saturday night. One o'clock came, however, and he didn't return. Two o'clock and no hired hand. Finally he returned around two-thirty, and upon entering the room, he found the rancher's widow sitting by the fireplace with a glass of wine, waiting for him. She quietly called him over to her. "Unbutton my blouse and take it off," she said. Trembling, he did as she directed. "Now take off my boots." He did as she asked, ever so slowly. "Now take off my socks." He removed each gently and placed them neatly by her boots. "Now take off my skirt." He slowly unbuttoned it, constantly watching her eyes in the fire light. "Now take off my bra." Again, with trembling hands, he did as he was told and dropped it to the floor. Then she looked at him and said, "If you ever wear my clothes into town again, you're fired!"
Husband: When I get mad at you, you never fight back. How do you control your anger? Wife: I clean the toilet... Husband: How does that help? Wife: I use your toothbrush!
A blonde goes to her local pet store in search of an 'exotic' pet. As she looks about the store, she notices a box FULL of frogs. The sign says: 'SEX FROGS' Only $20 each! Comes with 'complete' instructions. The girl excitedly looks around to see if anybody's watching her. She whispers softly to the man behind the counter, 'I'll TAKE one!' As the man packages the frog, he quietly says to her, 'Just follow the instructions!' The blonde nods, grabs the box, and is quickly on her way home. As soon as she closes the door to her apartment, she opens the instructions and reads them very carefully She does EXACTLY what is specified: 1. Take a shower. 2. Splash on some nice perfume. 3. Slip into a very sexy nightie. 4. Crawl into bed and place the frog down beside you, and allow the frog to do what he has been trained to do. She then quickly gets into bed with the frog and to her surprise . . . NOTHING happens! The blonde is very disappointed and quite upset at this point. She re-reads the instructions and notices at the bottom of the paper it says, 'If you have any problems or questions .. Please call the pet store.' So, she calls the pet store. The man says, 'I'll be right over.' Within minutes, the man is ringing her doorbell. The blonde welcomes him in and says, 'See, I've done everything according to the instructions. The damn frog just SITS there!' The man . . . Looking very concerned, picks up the frog, stares 'directly into its eyes' and STERNLY says: LISTEN TO ME!! I'm only going to show you how to do this ONE MORE TIME...
The teacher gave her fifth grade class an assignment: Get their parents to tell them a story with a moral at the end of it. The next day the kids came back and one by one began to tell their stories. "Bruce, do you have a story to share?" "Yes ma'am. My daddy told a story about my Aunt Cheryl . She was a pilot in Desert Storm and her plane got hit. She had to bail out over enemy territory and all she had was a flask of whiskey, a pistol and a survival knife. She drank the whiskey on the way down so it wouldn't break and then her parachute landed right in the middle of twenty enemy troops. She shot fifteen of them with the gun until she ran out of bullets, killed four more with the knife, till the blade broke, and then she killed the last terrorist with her bare hands." "Good Heavens" said the horrified teacher. "What kind of moral did your daddy tell you from this horrible story?" "Stay the hell away from Aunt Cheryl when she's been drinking."

A duck walks into a pub and orders a pint of beer and a ham sandwich.

The barman looks at him and says, 'Hang on! You're a duck.'

'I see your eyes are working,' replies the duck.

'And you can talk!' exclaims the barman.

'I see your ears are working, too,' says the duck. 'Now if you don't mind, can I have my beer and my sandwich please?'

'Certainly, sorry about that,' says the barman as he pulls the duck's pint. 'It's just we don't get many ducks in this pub. What are you doing round this way?'

'I'm working on the building site across the road,' explains the duck. 'I'm a plasterer.'

The flabbergasted barman cannot believe the duck and wants to learn more, but takes the hint when the duck pulls out a newspaper from his bag and proceeds to read it.

So, the duck reads his paper, drinks his beer, eats his sandwich, bids the barman good day and leaves.

The same thing happens for two weeks.

Then one day the circus comes to town.

The ringmaster comes into the pub for a pint and the barman says to him 'You're with the circus, aren't you? Well, I know this duck that could be just brilliant in your circus. He talks, drinks beer, eats sandwiches, reads the newspaper and everything!'

'Sounds marvelous,' says the ringmaster, handing over his business card. 'Get him to give me a call.'

So the next day when the duck comes into the pub the barman says, 'Hey Mr. Duck, I reckon I can line you up with a top job, paying really good money.'

'I'm always looking for the next job,' says the duck. 'Where is it?'

'At the circus,' says the barman.

'The circus?' repeats the duck.

'That's right,' replies the barman.

'The circus?' the duck asks again. 'That place with the big tent?'

'Yeah,' the barman replies.

'With all the animals who live in cages, and performers who live in caravans?' says the duck.

'Of course,' the barman replies.

'And the tent has canvas sides and a big canvas roof with a hole in the middle?' persists the duck.

'That's right!' says the barman.

The duck shakes his head in amazement, and says .. .
.

.


.

'What the f#&% would they want with a plasterer??!'
A young man named John received a parrot as a gift. The parrot had a bad attitude and an even worse vocabulary. Every word out of the bird's mouth was rude, obnoxious and laced with profanity. John tried and tried to change the bird's attitude by consistently saying only polite words, playing soft music and doing anything else he could think of to "clean up" the bird's vocabulary. Finally, John was fed up and he yelled at the parrot. The parrot yelled back. John shook the parrot and the parrot got angrier and even ruder. John, in desperation, threw up his hand, grabbed the bird and put him in the freezer. For a few minutes the parrot squawked and kicked and screamed. Then suddenly there was total quiet. Not a peep was heard for over a minute. Fearing that he'd hurt the parrot, John quickly opened the freezer door. The parrot calmly stepped out onto John's outstretched arms and said, "I believe I may have offended you with my rude language and actions. I'm sincerely remorseful for my inappropriate transgressions and I fully intend to do everything I can to correct my rude and unforgivable behavior." John was stunned at the change in the bird's attitude. As he was about to ask the parrot what caused such a dramatic change in his behavior when the bird asked, "May I ask what the F#$k did the turkey say?"
"Long ago when men cursed and beat the ground with sticks, it was called witchcraft. Today it's called golf ."
IDIOT SIGHTING
:
We had to have the garage door repaired. The Sears repairman told us that one of our problems was that we did not have a "large" enough motor on the opener. I thought for a minute, and said that we had the largest one Sears made at that time, a 1/2 horsepower. He shook his head and said, "Lady, you need a 1/4 horsepower." I responded that 1/2 was larger than 1/4. He said, "NO, it's not." Four is larger than two.."

We haven't used Sears repair since.
IDIOT SIGHTING
My daughter and I went through the McDonald's take-out window and I gave the clerk a $5 bill. Our total was $4.25, so I also handed her a quarter. She said, "you gave me too much money." I said, "Yes I know, but this way you can just give me a dollar bill back." She sighed and went to get the manager who asked me to repeat my request. I did so, and he handed me back the quarter, and said "We're sorry but they could not do that kind of thing." The clerk then proceeded to give me back$1 and 75 cents in change. Do not confuse the clerks at McD's.
IDIOT SIGHTING
:
I live in a semi rural area. We recently had a new neighbor call the local township administrative office to request the removal of the DEER CROSSING sign on our road. The reason: "Too many deer are being hit by cars out here! I don't think this is a good place for them to be crossing anymore."

From Kingman , KS .
IDIOT SIGHTING IN FOOD SERVICE
:
My daughter went to a local Taco Bell and ordered a taco. She asked the person behind the counter for "minimal lettuce." He said he was sorry, but they only had iceburg lettuce.
From Kansas City
IDIOT SIGHTING
:
I was at the airport, checking in at the gate when an airport employee asked, "Has anyone put anything in your baggage without your knowledge?" To which I replied, "If it was without my knowledge, how would I know?" He smiled knowingly and nodded,
"That's why we ask."
Happened in Birmingham , Ala.
IDIOT SIGHTING
:
The stoplight on the corner buzzes when it's safe to cross the street. I was crossing with an intellectually challenged coworker of mine. She asked if I knew what the buzzer was for. I explained that it signals blind people when the light is red. Appalled, she responded, "What on earth are blind people doing driving?!"
She was a probation officer in Wichita , KS .
IDIOT SIGHTING
:
At a good-bye luncheon for an old and dear coworker. She was leaving the company due to "downsizing." Our manager commented cheerfully, "This is fun. We should do this more often." Not another word was spoken. We all just looked at each other with that deer-in-the-headlights stare.
This was a lunch at Texas Instruments.
IDIOT SIGHTING
:
I work with an individual who plugged her power strip back into itself and for the sake of her life, couldn't understand why her system would not turn on.
A deputy with the Dallas County Sheriffs office, no less.
IDIOT SIGHTING
:
When my husband and I arrived at an automobile dealership to pick up our car, we were told the keys had been locked in it. We went to the service department and found a mechanic working feverishly to unlock the drivers side door As I watched from the passenger side, I instinctively tried the door handle and discovered that it was unlocked. "Hey," I announced to the technician, "its open!" His reply, "I know. I already got that side."
This was at the Ford dealership in Canton, Mississippi
STAY ALERT!
They walk among us... and the scary part is that they VOTE and REPRODUCE and our enemies know it!!!
Billy Graham was returning to Charlotte after a speaking engagement and when his Plane arrived there was a limousine there to transport him to his home. As he prepared to get into the limo, he stopped and spoke to the driver. 'You know' he said, 'I am 87 years old and I have never driven a limousine. Would you mind if I drove it for a while?' The driver said, 'No problem. Have at it.' Billy gets into the driver's seat and they head off down the highway. A short distance away sat a rookie State Trooper operating his first speed trap. The long black limo went by him doing 70 in a 55 mph zone. The trooper pulled out and easily caught the limo and he got out of his patrol car to begin the procedure. The young trooper walk ed up to the driver's door and when the glass was rolled down, he was surprised to see who was driving. He immediately excused himself and went back to his car and called his supervisor. He told the supervisor, 'I know we are supposed to enforce the law... But I also know that important people are given certain courtesies. I need to know what I should do because I have stopped a very important person.' The supervisor asked, 'Is it the governor?' The young trooper said, 'No, he's more important than that.' The supervisor said, 'Oh, so it's the president.' The young trooper said, 'No, he's even more important than that.' The supervisor finally asked, 'Well then, who is it?' The young trooper said, 'I think it's Jesus, because he's got Billy Graham for a chauffeur!
Pecans by the Cemetery


On the outskirts of a small town, there was a big, old pecan tree just inside the cemetery fence. One day, two boys filled up a bucketful of nuts and sat down by the tree, out of sight, and began dividing the nuts. "One for you, one for me, one for you, one for me," said one boy. Several dropped and rolled down toward the fence. Another boy came riding along the road on his bicycle. As he passed, he thought he heard voices from inside the cemetery. He slowed down to investigate. Sure enough, he heard, "One for you, one for me. One for you, one for me." He just knew what it was. He jumped back on his bike and rode off. Just around the bend he met an old man with a cane, hobbling along. "Come here quick," said the boy, "you won't believe what I heard! Satan and the Lord are down at the cemetery dividing up the souls." The man said, "Beat it kid, can't you see it's hard for me to walk." When the boy insisted though, the man hobbled slowly to the cemetery. Standing by the fence they heard, "One for you, one for me. One for you, one for me." The old man whispered, "Boy, you've been tellin' me the truth. Let's see if we can see the Lord." Shaking with fear, they peered through the fence, yet were still unable to see anything. The old man and the boy gripped the wrought iron bars of the fence tighter and tighter as they tried to get a glimpse of the Lord. At last they heard, "One for you, one for me. That's all. Now let's go get those nuts by the fence and we'll be done." They say the old man made it back to town a full 5 minutes ahead of the kid on the bike!



The Value of a Catholic education and a #2 Pencil


Little Mary Margaret was not the best student in Catholic School . Usually she slept through the class. One day her teacher, a Nun, called on her while she was sleeping. "Tell me Mary Margaret, who created the universe?" When Mary Margaret didn't stir, little Johnny who was her friend sitting behind her, took his pencil and jabbed her in the rear. "God Almighty!" shouted Mary Margaret. The Nun said, "Very good" and continued teaching her class. A little later the Nun asked Mary Margaret, "Who is our Lord and Savior?" But Mary didn't stir from her slumber Once again, Johnny came to her rescue and stuck Mary Margaret in the butt. "Jesus Christ!!!" shouted Mary Margaret and the Nun once again said,"Very good," and Mary Margaret fell back asleep. The Nun asked her a third question..."What did Eve say to Adam after she had her twenty-third child?" Again, Johnny came to the rescue. This time Mary Margaret jumped up and shouted, "If you stick that damn thing in me one more time, I'll break it in half!"



Converting the Bear


A priest, a Pentecostal preacher, and a Rabbi all served as chaplains to the students of the University of Montana in Missoula. One day, someone made the comment that preaching to people isn't really all that hard. A real challenge would be to preach to a bear. One thing led to another and they decided to do an experiment. They would all go out into the woods, find a bear, preach to it, and attempt to convert. Seven days later, they're all together to discuss the experience. Father Flannery, who has his arm in a sling, is on crutches, and has various bandages, goes first. "Well," he says, "I went into the woods to find me a bear. And when I found him I began to read to him from the Catechism. Well, that bear wanted nothing to do with me and began to slap me around. So I quickly grabbed my holy water, sprinkled him and, Holy Mary Mother of God, he became as gentle a lamb. The bishop is coming out next week to give him first communion and confirmation." Reverend Billy Bob spoke next. He was in a wheelchair, with an arm and both legs in casts, and an IV drip. In his best fire and brimstone oratory he claimed, " WELL brothers, you KNOW that we don't sprinkle! I went out and I FOUND me a bear. And then I began to read to my bear from God's HOLY WORD! But that bear wanted nothing to do with me. So I took HOLD of him and we began to wrestle. We wrestled down one hill, UP another and DOWN another until we came to a creek. So I quick DUNKED him and BAPTIZED his hairy soul. And just like you said, he became as gentle as a lamb. We spent the rest of the day praising Jesus." They both looked down at the rabbi, who was lying in a hospital bed. He was in a full body cast and traction with IV's and monitors running in and out of him. He was in bad shape. The rabbi looks up and says, "Looking back on it, circumcision may not have been the best way to start."



SURVIVOR , TEXAS STYLE


Due to the popularity of the "Survivor" shows, Texas is planning to do one entitled, "Survivor, Texas-Style." The contestants will all start in Dallas , then drive to Waco , Austin , San Antonio , over to Houston , then down to Brownsville . They will then proceed up to Del Rio , El Paso , Midland , Odessa , Lubbock , and Amarillo . From there they will go on to Abilene , Fort Worth , and, finally, back to Dallas . Each will be driving a pink Volvo with bumper stickers that read: "I'm Gay," "I Love the Dixie Chicks," "Boycott Beef," "I Voted for Obama," "George Strait Sucks," "Hillary in 2012," and "I'm here to confiscate your guns." The first one to make it back to Dallas alive wins.




A man goes to the dentist to have a tooth pulled. The dentist takes out a needle to give the man a shot of Novocain. 'No way, no needles, I can't stand needles.' The dentist starts to hook up the laughing gas but the man again objects. 'No gas, please, the mask on my face is suffocating to me.' The dentist then asks if the man has any objection to taking a pill. 'No' said the patient 'I'm fine with pills.' The dentist then returns and says 'Here's a Viagra tablet.' The patient says 'Wow, I didn't know Viagra worked as a pain pill.' 'It doesn't' said the dentist 'but it will give you something to hold on to while I pull your tooth.



Don't laugh.....it is all true...
Perks of reaching 50 or being over 60 and heading towards 70!

01.

Kidnappers are not very interested in you.





02.

In a hostage situation you are likely to be released first.





03.

No one expects you to run--anywhere.





04.

People call at 9 pm and ask, did I wake you?





05.

People no longer view you as a hypochondriac.





06.

There is nothing left to learn the hard way.





07.

Things you buy now won't wear out.





08.

You can eat supper at

4 pm.





09.

You can live without sex but not your glasses.





10.

You get into heated arguments about pension plans.





11.

You no longer think of speed limits as a challenge.





12.

You quit trying to hold your stomach in no matter who walks into the room.





13.

You sing along with elevator music.





14.

Your eyes won't get much worse.





15

. Your investment in health insurance is finally beginning to pay off.





16.

Your joints are more accurate meteorologists than the national weather service.





17.

Your secrets are safe with your friends because they can't remember them either.





18.

Your supply of brain cells is finally down to manageable size.





19.

You can't remember.......WHAT?





And you notice these are all in Big Print for your convenience.

A guy walked into the local welfare office to pick up his check. He marched straight up to the counter and said, 'Hi. You know, I just HATE drawing welfare. I'd really rather have a job.' The social worker behind the counter said, 'Your timing is excellent. We just got a job opening from a very wealthy old man who wants a chauffeur and bodyguard for his beautiful daughter. You'll have to drive around in his 2008 Mercedes CL, and he will supply all of your clothes. Because of the long hours meals will be provided. You'll also be expected to escort the daughter on her overseas holiday trips. This is rather awkward to say but you will also have as part of your job assignment to satisfy her sexual urges as the daughter is in her mid-20 and has a rather strong sex drive. A two-bedroom loft type apartment with plasma TV, stereo, bar, etc, located above the garage will be designated for your sole use and the salary is $200,000 a year.' The guy, just plain wide-eyed, said, 'You're bullshittin' me!' The social worker said, ' Well, Yeah, you started it.'

The Brothel
The madam opened the brothel door in Elko County , Nevada , and saw a rather dignified, well-dressed, good-looking man in his late forties or early fifties. 'May I help you sir?' she asked. 'I want to see Valerie,' the man replied. 'Sir, Valerie is one of our most expensive ladies. Perhaps you would prefer someone else', said the madam. 'No, I must see Valerie,' he replied. Just then, Valerie appeared and announced to the man she charged $10,000 a visit. Without hesitation, the man pulled out ten thousand dollars and gave it to Valerie, and they went upstairs. After an hour, the man calmly left. The next night, the man appeared again, once more demanding to see Valerie. Valerie explained that no one had ever come back two nights in a row as she was so very expensive. There were no discounts and the price was still $10,000. The gentleman did not blink an eye. Again, he pulled out a wad of cash, gave it to Valerie, and they went upstairs...After an hour, he left. The following night the man was there yet again. Everyone was astounded that he had come for a third consecutive night, maybe a record in the history of brothels in Nevada , which date back into the early 1800's. But without hesitation he paid Valerie the ten grand and off they went upstairs. After their session, Valerie said to the man, 'No one has ever been with me three nights in a row. Where are you from?' The man replied, ' Billings , Montana .' 'Really', she said. 'I have family in Billings .' 'I know.' the man said. 'I regret to tell you, but your sister died, and I am her attorney. She asked me to give you your $30,000 inheritance.' The moral of the story is that three things in life are certain:
1. Death 2. Taxes 3. Being screwed by a lawyer!

Late one night a burglar broke into a dark house that he thought was empty. He tiptoed through the living room but suddenly froze in his tracks when he heard a loud voice say, "Jesus is watching you. "As silence returned to the house, he crept shakily forward. "Jesus is watching you," the voice said again. The burglar stopped dead. He was frightened. Frantically he looked all around. In a dark corner he spotted a birdcage. In the cage was a parrot. He asked the parrot, "Was that you who said Jesus is watching?" "Yes," said the bird. The burglar breathed a sigh of relief, he asked the parrot, "Is that your name?" " No, my names Bernie," said the bird. "That's a dumb name for a parrot," sneered the burglar. "What idiot named you Bernie?" The parrot said, "the same comic who named the pit bull, Jesus!"
For all of you who deal with restaurants and understand the need for the service to be faster, this short story is a timeless lesson on how consultants can make a difference to an organisation. Last week, we took some friends out to a new restaurant and noticed that the waiter who took our order carried a spoon in his shirt pocket. It seemed a little strange. When another waiter brought our water, I noticed he also had a spoon in his shirt pocket. Then I looked around and saw that all the staff had spoons in their pockets. When the waiter came back to serve our soup I asked, "Why the spoon?" "Well", he explained, "the restaurant's owners hired Andersen Consulting to revamp all our processes. After several months of analysis, they concluded that the spoon was the most frequently dropped utensil. It represents a drop frequency of approximately 3 spoons per table per hour. If our personnel are better prepared, we can reduce the number of trips back to the kitchen and save 15 man-hours per shift." As luck would have it, I dropped my spoon and he was able to replace it with his spare. "I'll get another spoon next time! I go to the kitchen, instead of making an extra trip to get it right now." I was impressed. I also noticed that there was a string hanging out of the waiter's fly. Looking around, I noticed that all the waiters had the same string hanging from their flies. So before he walked off, I asked the waiter, "Excuse me, but can you tell me why you have that string right there?" "Oh, certainly!" Then he lowered his voice. "Not everyone is so observant. That consulting firm I mentioned also found out that we can save time in the restroom. By tying this string to the tip of you know what, we can pull it out without touching it and eliminate the need to wash our hands, shortening the time spent in the restroom by 76.39 percent. I asked "After you get it out, how do you put it back?" "Well," he whispered, "I don't know about the others, but I use the spoon."
Moral; Don't bitch about the meal until after you eat!-Oscar
A blonde returns home early from shopping and hears strange noises coming from the bedroom. She rushes upstairs to find her husband naked on the bed, sweating and panting. 'What's up?' she asks. 'I'm having a heart attack,' cries the husband. The blonde rushes downstairs to grab the phone, but just as she's dialing, her four-year old son comes up and says, 'Mommy! Mommy! Aunt Shirley is hiding in your closet, and she doesn't have any clothes on!' The blonde slams the phone down and storms upstairs into the bedroom, right past her husband, and rips open the closet door. Sure enough, there is her sister, totally naked and cowering on the closet floor. 'You rotten Ho,' she screams. 'My husband's having a heart attack, and you're running around naked scaring the kids!'
Cannibals at Work
Recently, a large corporation hired several cannibals to increase their diversity, "You are all part of our team now," said the Human Resources Rep. during the welcoming briefing. "You get all the usual benefits and you can go to the cafeteria for something to eat, but please don't eat any employees." The cannibals promised they would not. Four weeks later their boss remarked, "You're all working very hard and I'm satisfied with your work. We have noticed a marked increase in the whole company's performance. However, one of our secretaries has disappeared. Do any of you know what happened to her?" The cannibals all shook their heads, "No." After the boss had left, the leader of the cannibals said to the others, "Which one of you idiots ate the secretary?" A hand rose hesitantly. "You fool!" the leader said. "For four weeks we've been eating managers and no one noticed anything. But NOOOooo, you had to go and eat someone who actually does something."

A man was at the country club for his weekly round of golf. He began his round with an eagle on the first hole and a birdie on the second.. On the third hole he had just scored his first ever hole-in-one when his cell phone rang. It was a doctor notifying him that his wife had just been in a terrible accident and was in critical condition and in the ICU. The man told the doctor to inform his wife where he was and that he'd be there as soon as possible. As he hung up he realized he was leaving what was shaping up to be his best ever round of golf. He decided to get in a couple of more holes before heading to the hospital. He ended up playing all eighteen, finishing his round shooting a personal best 61, shattering the club record by five strokes and beating his previous best game by more than 10. He was jubilant.... Then he remembered his wife. Feeling guilty he dashed to the hospital. He saw the doctor in the corridor and asked about his wife's condition. The doctor glared at him and shouted, "You went ahead and finished your round of golf didn't you!" "I hope you're proud of yourself! While you were out for the past four hours enjoying yourself at the country club your wife has been languishing in the ICU! It's just as well you went ahead and finished that round because it will be more than likely your last! For the rest of her life she will require round the clock care, and you will be her care giver!" The man was feeling so guilty he broke down and sobbed. The doctor snickered and said, "I'm just fucking with you. She's dead. What'd you shoot?"

LOS ANGELES HIGH SCHOOL MATH PROFICIENCY EXAM
Schools are finally starting to teach practical math that these kids can use in real-world situations!
NAME____________________ GANG/CREW NAME______________ CRIB_________________
1. Ramón has an AK-47 with a 30-round clip. He usually misses 6 out of every 10 shots and he uses 13 rounds per drive-by shooting. How many drive-by shooting s can Ramón attempt before he has to reload? 2. Leroy has 2 ounces of cocaine. If he sells an 8 ball to Antonio for $320 and 2 grams to Juan for $85 per gram, what is the street value of the rest of his hold? 3. Dwayne pimps 3 ho's. If the price is $85 per trick, how many tricks per day must each ho turn to support Dwayne's $800 per day crack habit? 4. Raul wants to cut the pound of cocaine he bought for $40,000 to make a 20% profit. How many ounce bags will he need to make to obtain the 20% profit? 5. Desmond gets $200 for a stolen BMW, $150 for stealing a Corvette, and $100 for a 4x4. If he steals 1 BMW, 2 Corvettes and 3 4x4's, how many more Corvettes must he steal to have 900? 6. Pedro got 6 years for murder. He also got $10,000 for the hit. If his common-law wife spends $100 of his hit money per month, how much money will be left when he gets out? 7. If an average can of spray paint covers 22 square feet and the average letter is 3 square feet, how much tagging can be sprayed with three 8 oz. cans of spray paint with 20% paint left over? 8. Tyrone knocked up 4 girls in the gang. There are 20 girls in his gang. What is the exact percentage of girls Tyrone knocked up? 9. LaShaunda is a lookout for the gang. LaShaunda also has a Boa Constrictor that eats 5 rats per week at a cost of $5 per rat. If LaShaunda makes $700 a week as a lookout, how many weeks can she feed the Boa on one week's income? 10. Marvin steals Juan's skate board. As Marvin skates away at 15 mph, Juan loads his .357 Magnum. If it takes Juan 20 seconds to load his piece, how far away will Marvin be when he gets whacked?
Where the answers?-Oscar

Scenario
:
Jack goes quail hunting before school, pulls into school parking lot with shotgun in gun rack.

1957 -
Vice Principal comes over, looks at Jack 's shotgun, goes to his car and gets his shotgun to show Jack .
2007 -

School goes into lock down, FBI called, Jack hauled off to jail and never sees his truck or gun again. Counselors called in for traumatized students and teachers.


Scenario
: Johnny and Mark get into a fistfight after school.

1957 -
Crowd gathers. Mark wins. Johnny and Mark shake hands and end up buddies.
2007 -

Police called, SWAT team arrives, arrests Johnny and Mark . Charge them with assault, both expelled even though Johnny started it.


Scenario
: Jeffrey won't be still in class, disrupts other students.

1957 -
Jeffrey sent to office and given a good paddling by the Principal. Returns to class, sits still and does not disrupt class again.
2007 -

Jeffrey given huge doses of Ritalin. Becomes a zombie. Tested for ADD. School gets extra money from state because Jeffrey has a disability.


Scenario
: Billy breaks a window in his neighbor's car and his Dad gives him a whipping with his belt.

1957 -
Billy is more careful next time, grows up normal, goes to college, and becomes a successful businessman.
2007 -

Billy's dad is arrested for child abuse. Billy removed to foster care and joins a gang. State psychologist tells Billy's sister that she remembers being abused herself and their dad goes to prison. Billy's mom has affair with psychologist.


Scenario
: Mark gets a headache and takes some aspirin to school
.
1957 -
Mark shares aspirin with Principal out on the smoking dock.
2007 -

Police called, Mark expelled from school for drug violations. Car searched for drugs and weapons.


Scenario
: Pedro fails high school English.

1957 -
Pedro goes to summer school, passes English, goes to college.
2007 -

Pedro's cause is taken up by state. Newspaper articles appear nationally explaining that teaching English as a requirement for graduation is racist. ACLU files class action lawsuit against state school system and Pedro's English teacher. English banned from core curriculum. Pedro given diploma anyway but ends up mowing lawns for a living because he cannot speak English.


Scenario
: Johnny takes apart leftover firecrackers from 4th of July, puts them in a model airplane pain t bottle, blows up a red ant bed.

1957 -
Ants die.
2007 -

BATF, Homeland Security, FBI called. Johnny charged with domestic terrorism, FBI investigates parents, siblings removed from home, computers confiscated, Johnny's Dad goes on a terror watch list and is never allowed to fly again.




Scenario
: Johnny falls while running during recess and scrapes his knee. He is found crying by his teacher, Mary . Mary hugs him to comfort him.

1957 -
In a short time, Johnny feels better and goes on playing.
2007 -

Mary is accused of being a sexual predator and loses her job. She faces 3 years in State Prison. Johnny undergoes 5 years of therapy
.
ROMANCE MATHEMATICS

Smart man + smart woman = romance
Smart man + dumb woman = affair
Dumb man + smart woman = marriage
Dumb man + dumb woman = pregnancy
______________________________

OFFICE ARITHMETIC

Smart boss + smart employee = profit
Smart boss + dumb employee = production
Dumb boss + smart employee = promotion
Dumb boss + dumb employee = overtime
_____________________________

SHOPPING MATH

A man will pay $20 for a $10 item he needs.
A woman will pay $10 for a $20 item that she doesn't need.
_____________________________
GENERAL EQUATIONS & STATISTICS
A woman worries about the future until she gets a husband.
A man never worries about the future until he gets a wife.
A successful man is one who makes more money than his wife can spend.
A successful woman is one who can find such a man.
_____________________________
HAPPINESS
To be happy with a man, you must understand him a lot and love him a little.
To be happy with a woman, you must love her a lot and not try to understand her at all.
______________________________
LONGEVITY
Married men live longer than single men do, but married men are a lot more willing to die.
______________________________
PROPENSITY TO CHANGE
A woman marries a man expecting he will change, but he doesn't.
A man marries a woman expecting that she won't change, and she does.
_____________________________
DISCUSSION TECHNIQUE
A woman has the last word in any argument.
Anything a man says after that is the beginning of a new argument.
_____________________________

HOW TO STOP PEOPLE FROM BUGGING YOU ABOUT GETTING MARRIED
Old aunts used to come up to me at weddings, poking me in the ribs and cackling, telling me, "You're next." They stopped after I started doing the same thing to them at funerals.
Charlie was fixing a door and found that he needed a new hinge, so he sent his wife Mary to Home Depot. At Home Depot, Mary saw a beautiful bathroom faucet while she was waiting for Walt the manager to finish waiting on a customer. When Walt was finished with the customer, Mary asked 'How much for that faucet?' Walt replied, 'That's pewter and it costs $300.' 'My goodness, that sure is a lot of money!' Mary exclaimed. Then she proceeded to describe the hinge that Charlie had sent her to buy, and Walt went to the back room to find it. From the back room Walt yelled, 'Mary, you wanna screw for that hinge?' Mary replied, 'No, but I will for the faucet.' .................. And this is why you can't send a woman to Home Depot.
Never Choke in a Restaurant in the South!


Two hillbillies walk into a restaurant. While having a bite to eat, they talk about their moonshine operation. Suddenly, a woman at a nearby table, who is eating a sandwich, begins to cough. After a minute or so, it becomes apparent that she is in real distress. One of the hillbillies looks at her and says, 'Kin ya swallar?' The woman shakes her head no. Then he asks, 'Kin ya breathe?' The woman begins to turn blue and shakes her head no. The hillbilly walks over to the woman, lifts up her dress, yanks down her drawers and quickly gives her right butt cheek a lick with his tongue. The woman is so shocked that she has a violent spasm and the obstruction flies out of her mouth. As she begins to breathe again, the Hillbilly walks slowly back to his table. His partner says, 'Ya know, I'd heerd of that there 'Hind Lick Maneuver' but I ain't niver seed nobody do it!' Hillbilly says, 'Happen to yuall, you'd have died!'



Subject: Traffic ticket


A Mountie stops a driver for running a red light. The guy is a real jerk and comes running back to the officer demanding to know why he is being harassed by the Gestapo! So the officer calmly tells him of the red light violation. The "Motorist" instantly goes on a tirade, questioning the officer's ancestry, sexual orientation, etc., in rather explicit terms The tirade goes on without the officer saying anything. When he gets done with writing the ticket he puts an "AH" in the lower right corner of the narrative portion of the ticket. He then hands it to the "Violator" for his signature. The guy signs the ticket angrily, and when presented with his copy points to the "AH" and demands to know what it stands for. The Mountie says, "That's so when we go to court, I'll remember that you're an Asshole!" Two months later they're in court. The "Violator" has such a bad driving record he is about to lose his license and has hired a lawyer to represent him. On the stand the officer testifies to seeing the man run the red light. Under cross examination the defense attorney asks; "Officer is this a reasonable facsimile of the ticket you issued my client?" Officer responds, "Yes sir, that is the defendants copy, his signature and mine, same number at the top. Lawyer: "Officer, is there any particular marking or notation on this ticket you don't normally make?" Officer: "Yes sir, in the lower right corner of the narrative there is an "AH," underlined." Lawyer: "What does the "AH" stand for, officer?" Officer: "Aggressive and Hostile Sir." Lawyer: "Aggressive and Hostile?" Officer: "Yes Sir? Lawyer: "Officer, Are you sure it doesn't stand for Asshole?" Officer: "Well Sir, You sure know your client better than I do!"





Hang on to any of the new Arizona state quarters. If you have them, they may be worth much more than 25 cents. The US Mint announced today that it is recalling all of the Arizona quarters that are part of its program featuring quarters from each state. This action is being taken after numerous reports that the new quarters will not work in parking meters, tollbooths, vending machines, pay phones or any other coin operated devices. The problem lies in the unique shape of the Arizona quarter which was designed by a team of Mexican-American professors at ASU. Apparently, the duct tape holding the two dimes and the nickel together keeps jamming up the machines.





HUMOR FOR LEXOPHILES:
I wondered why the baseball was getting bigger. Then it hit me. Police were called to a daycare where a three-year-old was resisting a rest. Did you hear about the guy whose whole left side was cut off? He's all right now. The roundest knight at King Arthur's round table was Sir Cumference. The butcher backed up into the meat grinder and got a little behind in his work. To write with a broken pencil is pointless. When fish are in schools they sometimes take debate. The short fortune teller who escaped from prison was a small medium at large. A thief who stole a calendar got twelve months. A thief fell and broke his leg in wet cement. He became a hardened criminal. Farmers who watch corn grow could be charged with stalking. We'll never run out of math teachers because they always multiply. When the smog lifts in Los Angeles, U.C.L.A. The professor discovered that her theory of earthquakes was on shaky ground. The dead batteries were given out free of charge. If you take a laptop computer for a run you could jog your memory. A dentist and a manicurist fought tooth and nail. A bicycle can't stand alone; it is two tired. A will is a dead giveaway. A chicken crossing the road: poultry in motion. If you don't pay your exorcist you can get repossessed. Show me a piano falling down a mine shaft and I'll show you A-flat miner. When a clock is hungry it goes back four seconds. The guy who fell onto an upholstery machine was fully recovered. You are stuck with your debt if you can't budge it. Local Area Network in Australia: The LAN down under. He broke into song because he couldn't find the key. A calendar's days are numbered. A lot of money is tainted: 'Taint yours, 'taint mine. A boiled egg is hard to beat. He had a photographic memory which was never developed. Those who get too big for their britches will be exposed in the end. If you jump off a Paris bridge, you are in Seine. When she saw her first strands of gray hair, she thought she'd dye. Bakers trade bread recipes on a knead to know basis. Santa's helpers are subordinate clauses. Acupuncture: a jab well done.
If that doesn't LEX you, nothing will!



Recent research shows that there are 7 kinds of sex:
The 1st kind of sex is called: SmurfSex. This kind of sex happens when you first meet someone and you both have sex until you are blue in the face.
The 2nd kind of sex is called: Kitchen Sex. This is when you have been with your partner for a short time and you are so excited you will have sex anywhere, even in the kitchen.
The 3rd kind of sex is called: Bedroom Sex. This is when you have been with your partner for a long time. Your sex has gotten routine and you usually have sex only in your bedroom.
The 4th kind of sex is called: Hallway Sex. This is when you have been with your partner for too long. When you pass each other in the hallway you both say "screw you."
The 5th kind of sex is called: Religious Sex. Which means you get Nun in the morning, Nun in the afternoon and Nun at night.
The 6th kind is called Courtroom Sex. This is when you cannot stand your wife any more. She takes you to court and screws you in front of everyone.
And last, but not least, the 7th kind of sex is called: Social Security Sex. You get a little each month, but not enough to live on.



Married for one night: A man and a woman, who had never met before, but were both married to other people, found themselves assigned to the same sleeping room on a transcontinental train. Though initially embarrassed and uneasy over sharing a room, they were both very tired and fell asleep quickly, he in the upper bunk and she in the lower. At 1:00 AM, the man leaned over and gently woke the woman saying, "Ma'am, I'm sorry to bother you, but would you be willing to reach into the closet to get me a second blanket? I'm awfully cold." "I have a better idea," she replied. "Just for tonight, let's pretend that we're married." "Wow! That's a great idea!" he exclaimed. "Good," she replied. "Get your own damn blanket!" After a moment of silence, he farted.





A mother is driving her little girl to her friend's house for a play date. ' Mommy ,' the little girl asks, 'how old are you?' 'Honey, you are not supposed to ask a lady her age,' the mother replied. 'It's not polite.' 'OK', the little girl says, 'How much do you weigh?' 'Now really,' the mother says, 'those are personal questions and are really none of your business.' Undaunted, the little girl asks, 'Why did you and Daddy get a divorce?' 'That's enough questions, young lady! Honestly!' The exasperated mother walks away as the two friends begin to play. ' My Mom won't tell me anything about her,' the little girl says to her friend. 'Well,' says the friend, 'all you need to do is look at her driver's license. It's like a report card, it has everything on it.' Later that night the little girl says to her mother, 'I know how old you are. You are 32.' The mother is surprised and asks, 'How did you find that out? 'I also know that you weigh 130 pounds.' The mother is past surprised and shocked now. 'How in Heaven's name did you find that out?' 'And,' the little girl says triumphantly, 'I know why you and daddy got a divorce.' 'Oh really?' the mother asks. 'Why?' 'Because you got an F in sex.'




WISE OLD MAN


An older, white haired man walked into a jewelry store one Friday evening with a beautiful young gal at his side. He told the jeweler he was looking for a special ring for his girlfriend. The jeweler looked through his stock and brought out a $5,000 ring. The old man said, "No, I'd like to see something more special." At that statement, the jeweler went to his special stock and brought another ring over. "Here's a stunning ring at only $40,000" the jeweler said. The young lady's eyes sparkled and her whole body trembled with excitement. The old man seeing this said, "We'll take it." The jeweler asked how payment would be made and the old man stated, "by check. I know you need to make sure my check is good, so I'll write it now and you can call the bank Monday to verify the funds and I'll pick the ring up Monday afternoon," he said. Monday morning, the jeweler phoned the old man. "There's no money in that account." "I know," said the old man, "But let me tell you about my weekend!"



THE HORTH WITHPERER


Bob calls his buddy Sam, the horse rancher, and says he's sending a friend over to look at a horse. Sam asks "How will I recognize him?" That's easy, he's a midget with a speech impediment. So, the midget shows up, and Sam asks him if he's looking for a male or female horse. "A female horth." So he shows him a prized filly. "Nith lookin horth. Can I thee her eyeth"? Sam picks up the midget and he gives the horse's eyes the once over. "Nith eyeth, can I thee her earzth"? So he picks the little fella up again, and shows him the horse's ears. "Nith earzth, can I see her mouf"? The rancher is gettin' pretty ticked off by this point, but he picks him up again and shows him the horse's mouth. "Nice mouf, can I see her twat"? Totally mad at this point, the rancher grabs him under his arms and rams the midget's head as far as he can up the horse's twat, pulls him out and slams him on the ground. The midget gets up, sputtering and coughing. "Perhapth I should rephrase that; Can I thee her wun awound a widdlebit."





A woman and a baby were in the doctor's examining room, waiting for the doctor to come in for the baby's first exam. The doctor arrived, and examined the baby, checked his weight, and being a little concerned, asked if the baby was breast-fed or bottle-fed? "Breast-fed,"she replied. "Well, strip down to your waist," the doctor ordered. She did. He pinched her nipples, pressed, kneaded, and rubbed both breasts for a while in a very professional and detailed examination. Motioning to her to get dressed The doctor said, "No wonder this baby is underweight. You don't have any milk." "I know," she said, "I'm his Grandma, but I'm glad I came."





Jose and Carlos are beggars. They beg in different areas of town. Carlos begs for the same amount of time as Jose, but collects only eight or nine dollars every day. Jose brings home a suitcase of ten-dollar bills every day. He drives a Mercedes, lives in a mortgage-free house, and has a lot of money to spend. "Hey, amigo," Carlos says to Jose, "I work just as long and hard as you do, so how come you bring home a suitcase full of ten-dollar bills everyday?" Jose says, "Look at your sign, what does it say?" Carlos sign reads: I have no work, a wife and 6 kids to support. "What's wrong with that?" Carlos asks him Jose says, "No wonder you only get eight or nine dollars!" Carlos says, "All right, so what does your sign say?" Jose shows Carlos his sign. It reads: I only need another ten dollars to move back to Mexico.
Two redneck farmers, Jim and Bob, are sitting at their favorite bar, drinking beer. Jim turns to Bob and says, 'You know, I'm tired of going through life without an education. Tomorrow I think I'll go to the community college, and sign up for some classes.' Bob thinks it's a good idea, and the two leave. The next day, Jim goes down to the college and meets the Dean of Admissions, who signs him up for the four basic classes: Math, English, history, and Logic. 'Logic?' Jim says. 'What's that?' The Dean says, 'I'll give you an example. Do you own a weed eater?' 'Yeah.' 'Then logically speaking, because you own a weed eater, I think that you would have a yard.' 'That's true, I do have a yard.' 'I'm not done,' the dean says. 'Because you have a yard, I think logically that you would have a house.' 'Yes, I do have a house.' And because you have a house, I think that you might logically have a family.' 'Yes, I have a family.' I'm not done yet. Because you have a family, then logically you must have a wife. And because you have a wife, then logic tells me you must be a heterosexual. ' 'I am a heterosexual. That's amazing; you were able to find out all of that because I have a weed eater.' Excited to take the class now, Jim shakes the Dean's hand and leaves to go meet Bob at the bar. He tells Bob about his classes, how he is signed up for Math, English, History, and Logic. 'Logic?' Bob says, 'What's that?' Jim says, 'I'll give you an example. Do you have a weed eater?' 'No.' 'Then you're a queer.
One day, in line at the company cafeteria, Bob says to Mike behind him, 'My Elbow hurts like the dickens!! I guess I'd better see a Doctor.' 'Listen, you don't have to spend that kind Of money,' Mike replies. 'There's a diagnostic Computer down at Wal-Mart . Just give it a urine sample and the computer will tell you what's wrong and what to do about it. It takes ten seconds and costs $10 - A lot cheaper than a Doctor.' So, Bob deposits a urine sample in a small Jar and takes it to Wal-Mart. He deposits $10, and the computer lights up and asks for the urine sample. He pours the sample into the slot and waits. 10 Seconds later, the computer ejects a printout: 'You have Tennis elbow. Soak your arm in warm water and Epsom salts found on aisle 2. Avoid heavy activity. It will Improve in 2 weeks. Thank you for shopping @ Wal-Mart.' That evening, while thinking how amazing this new technology was, Bob began wondering if the computer could be fooled. He mixed some tap water, a stool sample from his dog, urine samples from his wife and daughter, and a sperm sample for good measure. Bob hurries back to Wal-Mart, eager to check the results. He deposits $10, pours in his concoction, and awaits the results. The computer prints the following: 1. Your tap water is too hard. Get a water Softener. (Aisle 9) 2. Your dog has ringworm.. Bathe him with anti-fungal shampoo. (Aisle 7) 3.. Your Daughter has a cocaine habit. Get her into rehab. 4. Your Wife is pregnant. Twins. They aren't yours. Get a lawyer. 5. If you don't stop playing with yourself, your elbow will never get better! Thank you for shopping @ Wal-Mart





These great questions and answers are from the days when " Hollywood Squares" game show responses were spontaneous, not scripted. Peter Marshall was the host asking the questions, Ernie, of the Ain't brothers, was a contestant.

Q. Do female frogs croak?

A. Paul Lynde: If you hold their little heads under water long enough.

Q. If you're going to make a parachute jump, at least how high should you be?

A. Charley Weaver: Three days of steady drinking should do it.

Q. True or False, a pea can last as long as 5,000 years.

A. George Gobel: Boy, it sure seems that way sometimes.

Q. You've been having trouble going to sleep. Are you probably a man or a woman?

A. Don Knotts: That's what's been keeping me awake.

Q. According to Cosmopolitain, if you meet a stranger at a party and you think that he is attractive, is it okay to come out and ask him if he's married?

A. Rose Marie: No, wait until morning.

Q. Which of your five senses tends to diminish as you get older?

A. Charley Weaver: My sense of decency.

Q. In Hawaiian, does it take more than three words to say "I Love You"?

A. Vincent Price: No, you can say it with a pineapple and a twenty.

Q. What are "Do It," "I Can Help," and "I Can't Get Enough"?

A. George Gobel: I don't know, but it's coming from the next apartment.

Q. As you grow older, do you tend to gesture more or less with your hands while talking?

A. Rose Marie : You ask me one more growing old question Peter, and I'll give you a gesture you'll never forget.

Q. Paul, why do Hell's Angels wear leather?

A. Paul Lynde: Because chiffon wrinkles too easily.

Q. Charley, you've just decided to grow strawberries. Are you going to get any during the first year?

A. Charley Weaver: Of course not, I'm too busy growing strawberries.

Q. In bowling, what's a perfect score?

A. Rose Marie: Ralph, the pin boy.

Q. It is considered in bad taste to discuss two subjects at nudist camps. One is politics, what is the other?

A. Paul Lynde: Tape measures.
Q. During a tornado, are you safer in the bedroom or in the closet?

A. Rose Marie: Unfortunately Peter, I'm always safe in the bedroom.

Q. Can boys join the Camp Fire Girls?

A. Marty Allen: Only after lights out.

Q. When you pat a dog on its head he will wag his tail. What will a goose do?

A. Paul Lynde: Make him bark?

Q. If you were pregnant for two years, what would you give birth to?

A. Paul Lynde: Whatever it is, it would never be afraid of the dark.

Q. According to Ann Landers, is there anything wrong with getting into the habit of kissing a lot of people?

A. Charley Weaver: It got me out of the army.

Q. It is the most abused and neglected part of your body, what is it?

A. Paul Lynde: Mine may be abused, but it certainly isn't neglected.

Q. Back in the old days, when Great Grandpa put horseradish on his head , what was he trying to do?

A. George Gobel: Get it in his mouth.

Q. Who stays pregnant for a longer period of time, your wife or your elephant?

A. Paul Lynde: Who told you about my elephant?

Q. When a couple have a baby, who is responsible for its sex?

A. Charley Weaver: I'll lend him the car, the rest is up to him.

Q. Jackie Gleason recently revealed that he firmly believes in them and has actually seen them on at least two occasions. What are they?

A. Charley Weaver: His feet.

Q. According to Ann Landers, what are two things you should never do in bed?

A. Paul Lynde: Point and laugh

WE DON'T STOP LAUGHING BECAUSE WE GROW OLD, WE GROW OLD BECAUSE WE STOP LAUGHING.


TWO OLD MEN DECIDE THEY ARE CLOSE TO THEIR LAST DAYS AND DECIDE TO HAVE A LAST NIGHT ON THE TOWN. AFTER A FEW DRINKS, THEY END UP AT THE LOCAL BROTHEL. THE MADAM TAKES ONE LOOK AT THE TWO OLD GEEZERS AND WHISPERS TO HER MANAGER, 'GO UP TO THE FIRST TWO BEDROOMS AND PUT AN INFLATABLE DOLL IN EACH BED. THESE TWO ARE SO OLD AND DRUNK, I'M NOT WASTING TWO OF MY GIRLS ON THEM. THEY WON'T KNOW THE DIFFERENCE.' THE MANAGER DOES AS HE IS TOLD AND THE TWO OLD MEN GO UPSTAIRS AND TAKE CARE OF THEIR BUSINESS. AS THEY ARE WALKING HOME THE FIRST MAN SAYS, 'YOU KNOW, I THINK MY GIRL WAS DEAD!' 'DEAD?' SAYS HIS FRIEND, 'WHY DO YOU SAY THAT?' 'WELL, SHE NEVER MOVED OR MADE A SOUND ALL THE TIME I WAS LOVING HER.' HIS FRIEND SAYS, 'COULD BE WORSE I THINK MINE WAS A WITCH.' 'A WITCH ??. WHY THE HELL WOULD YOU SAY THAT?' 'WELL, I WAS MAKING LOVE TO HER, KISSING HER ON THE NECK, AND I GAVE HER A LITTLE BITE, THEN SHE FARTED AND FLEW OUT THE WINDOW.... TOOK MY TEETH WITH HER!'

A woman meets a man in a bar. They talk; they connect; they end up leaving together. They get back to his place, and as he shows her around his apartment, she notices that one wall of his bedroom is completely filled with soft, sweet, cuddly teddy bears. There are three shelves in the bedroom, with hundreds and hundreds of cute, cuddly teddy bears, carefully placed in rows covering the entire wall! It was obvious that he had taken quite some time to lovingly arrange them and she was immediately touched by the amount of thought he had put into organizing the display. There were small bears all along the bottom shelf, medium-sized bears covering the length of the middle shelf, and huge, enormous bears running all the way along the top shelf. She found it strange for an obviously masculine guy to have such a large a collection of Teddy Bears, but doesn't mention this to him, and actually is quite impressed by his sensitive side. They share a bottle of wine and continue talking and, after awhile, she finds herself thinking, "Oh my God! Maybe, this guy could be the one! Maybe he could be the future father of my children?" She turns to him and kisses him lightly on the lips. He responds warmly. They continue to kiss, the passion builds, and he romantically lifts her in his arms and carries her into his bedroom where they make passionate love. After an intense, explosive night of raw passion with this sensitive guy, they are lying there together in the afterglow. The woman rolls over, gently strokes his chest and asks coyly, "Well, how was it?" the guy gently smiles at her, strokes her cheek, looks deeply into her eyes, and says....."Help yourself to any prize from the middle shelf." She is shocked and says, "I don't qualify for top shelf?" He replies, "Your prize can be upgraded, but you need to sit still untill the ride comes to a complete stop!"


Moral; Love is a game, don't forget to get your ticket punched!-Oscar




Dan was a single guy living at home with his father and working in the family business. When he found out he was going to inherit a fortune when his sickly father died, he decided he needed a wife with which to share his fortune. One evening at an investment meeting he spotted the most beautiful woman he had ever seen. Her natural beauty took his breath away. "I may look like just an ordinary man," he said to her, "but in just a few years, my father will die, and I'll inherit $200 million." Impressed, the woman obtained his business card and three days later, she became his stepmother. Women are so much better at financial planning than men!



Guy walks into a bar, notices a very large jar on the counter, and sees it's filled to the brim with $10 bills. He guesses there must be thousands of dollars in it. He approaches the bartender and asks. 'What's up with the jar?' Well, you pay $10 and if you pass three tests, you get all the money..' The man certainly isn't going to pass this up. 'What are the three tests?' 'Pay first, those are the rules.' says the bartender. So the man gives him the $10 and the bartender drops it into the jar. 'OK,' the bartender says. 'Here's what you need to do ....... First, you have to drink that entire gallon of pepper tequila, the whole thing, all at once ... and you can't make a face while doing it. Second, there's a pit bull chained-up out back with a sore tooth. You have to remove the tooth with your bare hands. Third, there's a 90-year old woman upstairs who has never reached orgasm during intercourse. You've gotta make things right for her.' The man is stunned. 'I know I paid my $10, but I'm not an idiot, I won't do it! You have to be nuts to drink a gallon of pepper tequila, and then do those other things ..' 'Your call,' says the bartender, 'but your money stays where it is.' As time goes on and the man has a few drinks, then a few more, he asks, 'Wherez zat tequila?' He grabs the gallon with both hands and downs it with big slurps. Tears streaming down both cheeks, but he doesn't make a face. Next, he staggers out back where the pit bull is chained-up and soon the people inside the bar hear a huge, noisy scuffle going on outside. They hear the pit bull barking, the guy screaming, the pit bull yelping and then silence. Just when they think the man surely must be dead, he staggers back into the bar, with his shirt ripped and large bloody scratches all over his body. 'Now,' he says. 'Where's the old woman with the sore tooth?'



It was the mailman's last day on the job after 35 years of carrying the mail through all kinds of weather to the same neighborhood. When he arrived at the first house on his route he was greeted by the whole family there, who congratulated him and sent him on his way with a big gift envelope. At the second house they presented him with a box of fine cigars. The folks at the third house handed him a selection of terrific fishing lures. At the fourth house he was met at the door by a strikingly beautiful blonde in a revealing negligee. She took him by the hand, gently led him through the door (which she closed behind him), and led him up the stairs to the bedroom where she blew his mind with the most passionate love he had ever experienced. When he had had enough they went downstairs, where she fixed him a giant breakfast: eggs, potatoes, ham, sausage, blueberry waffles, and fresh-squeezed orange juice. When he was truly satisfied she poured him a cup of steaming coffee.As she was pouring, he noticed a dollar bill sticking out from under the cup's bottom edge. "All this was just too wonderful for words," he said, "but what's the dollar for?" "Well," she said, "last night, I told my husband that today would be your last day, and that we should do something special for you. I asked him what to give you." He said, "Screw him - - - give him a dollar." The blonde then blushed and said, "The breakfast was my idea."



For all those men who say, Why buy a cow when you can get milk for free. Here's an update for you: Now-a- days, 80% of women are against marriage, WHY? Because women realize it's not worth buying an entire pig just to get a little sausage.



"Four Worms"


A minister decided that a visual demonstration would add emphasis to his Sunday sermon. Four worms were placed into four separate jars. The first worm was put into a container of alcohol. The second worm was put into a container of cigarette smoke. The third worm was put into a container of chocolate syrup. The fourth worm was put into a container of good clean soil. At the conclusion of the sermon, the Minister reported the following results:
The first worm in alcohol - Dead. The second worm in cigarette smoke - Dead . Third worm in chocolate syrup - Dead Fourth worm in good clean soil - Alive. So the Minister asked the congregation - What can you learn from this demonstration? Maxine was sitting in the back, quickly raised her hand and said, "As long as you drink, smoke and eat chocolate, you won't have worms!"



On their way to getting married, a young Catholic couple is involved in a fatal accident and find themselves sitting outside the Pearly Gates waiting for St. Peter to process them into Heaven. While waiting, they begin to wonder: Could they possibly get married in Heaven? When St. Peter showed up, they asked him. St. Peter says, "I don't know. This is the first time anyone has asked. Let me go find out," and he leaves. The couple sat and waited, and waited. Two months passed and the couple is still waiting. As they waited they discussed that IF they were allowed to get married in Heaven, what was the eternal aspect of it all. "What if it doesn't work?" they wondered, "Are we stuck together FOREVER?" After yet another month, St. Peter finally returns, looking somewhat bedraggled. "Yes," he informs the couple, "You CAN get married in Heaven." "Great!" said the couple, "But we were just wondering, what if things don't work out? Could we also get a divorce in Heaven?" St. Peter, red-faced with anger, slams his clipboard onto the ground. "What's wrong?" asked the frightened couple. "OH, COME ON!" St. Peter shouts, "It took me three months to find a priest up here! Do you have ANY idea how long it'll take me to find a LAWYER?!





A couple had been married for 50 years. They were sitting at the breakfast table one morning when the wife says, 'Just think, fifty years ago we were sitting here at this breakfast table together.' 'I know,' the old man said. 'We were probably sitting here naked as a jaybird fifty years ago.' 'Well,' Granny snickered. 'Let's relive some old times.' Where upon, the two stripped to the buff and sat down at the table. 'You know, honey,' the little old lady breathlessly replied, 'My nipples are as hot for you today as they were fifty years ago.' 'I wouldn't be surprised,' replied Gramps. 'One's in your coffee and the other is in your oatmeal.'








Get Linked from over 16,000 sites with one click.

Was it Chris Rock who said he misses Bill Clinton? "Yep, that's right - I miss Bill Clinton! He was the closest thing we ever got to having a black man as President."
Number 1 - He played the sax. Number 2 - He smoked weed. Number 3 - He had his way with white women. Even now? Look at him... his wife works, and he don't! And, he gets a check from the government every month!" Manufacturers announced today that they will be stocking America's shelves this week with "Clinton Soup," in honor of one of the nations' most distinguished men. It consists primarily of a weenie & nuts in hot water. Chrysler Corporation is adding a new car to its line to honor Bill Clinton. The "Dodge Drafter" will be built in Canada. When asked what he thought about foreign affairs, Clinton replied, "I don't know, I never had one, though there was that night in Canada, but they don't look too foreign. What's the definition of foreign? I only speak English." The Clinton revised judicial oath: "I solemnly swear to tell the truth, as I know it, the whole truth, as I believe it to be, and nothing else, but what I think you need to know." Clinton will be recorded in history as the only President to do Hanky Panky between Bushes!

Subject: Book Report


Students were assigned to read 2 books, "Titanic" & "My Life" by Bill Clinton. One smart assed student turned in the following book report, with the proposition that they were nearly identical stories! His cool professor gave him an A+ for this report: Titanic: $29.99. Clinton: $29.99. Titanic: Over 3 hours to read. Clinton: Over 3 hours to read. Titanic: The story of Jack and Rose, their forbidden love, and subsequent catastrophe. Clinton: The story of Bill and Monica, their forbidden love, and subsequent catastrophe. Titanic: Jack is a starving artist. Clinton: Bill is a bullshit artist. Titanic: In one scene, Jack enjoys a good cigar. Clinton: Ditto for Bill. Titanic: During ordeal, Rose's dress gets ruined. Clinton: Ditto for Monica. Titanic: Jack teaches Rose to spit. Clinton: Let's not go there. Titanic: Rose gets to keep her jewelry. Clinton: Monica's forced to return her gifts. Titanic: Rose remembers Jack for the rest of her life. Clinton: Clinton doesn't remember Jack. Titanic: Rose goes down on a vessel full of seamen. Clinton: Monica...ooh, let's not go there, either. Titanic: Jack surrenders to an icy death. Clinton: Bill goes home to Hillary...basically the same thing.





Once upon a time, Hillary Clinton entered a local pet-shop with the intention of purchasing a talking bird. However, there was only one problem. It turned out that this bird had lived in the local massage parlour prior to being sold to the pet-shop. Despite this, Hillary purchased the parrot and took him home to show the family. As soon as she had the bird settled on a perch at the white house he looked around and said: "Arrrk, new joint, new madam! Arrrk!" Later that day, Chelsey arrived home from school with some friends. Upon seeing her, the bird yelled: "Arrrk, new joint, new madam, new hookers! Arrrk!" Then the president came home from his jog and when our feathered friend saw him the bird squawked: "Arrrk, new joint, new madam, new hooker, same old customers. G'day Bill!"





Down south, Bubba called his attorney and asked, "Is It true theys suin them cigarette companies fer causin People to git cancer ?" "Yes, Bubba, sure is true," responded the lawyer. "And now someone is suin them fast food restaurants Fer makin them fat an cloggin their arteries with all Them burgers an fries, is that true, Mista Lawyer?" "Sure is, Bubba." "And that lady sued McDonalds for millions when she Was gave that hot coffee that she ordered?" "That's right," said the lawyer." "But why are you asking?" "Well, I was thinkin . .. What I want to know is, kin I sue Budweiser fer all them ugly women I slept with?"



Bill and Hillary are at a Yankees home game, sitting in the first row, with the Secret Service people directly behind them. One of the Secret Service guys leans forward and whispers something to Bill. At first, Clinton stares at the guy, looks at Hillary, looks back at the agent, and shakes his head "no." The agent then says, "Mr. President, it was a unanimous request of the entire team, from Steinbrenner, to the bat boy." Bill hesitates...but begins to change his mind when the agent tells him the fans would love it! Bill shrugs his shoulders And says, "Ho-Kay! If that is what the people want. C'mere Hilly, baby..." With that, Bill grabs Hillary by her collar and the seat of her pants, Lifts her up, and tosses her right over the wall onto the field. She gets up kicking and screaming, swearing "Bill you Fricking idiot!" The crowd goes absolutely wild. Fans are jumping up down, cheering, hooting and hollering, high-fiveing everywhere. Bill is bowing, smiling and waving to the crowd. He leans over to the agent and says, "How about that! They loved that!" Noticing the agent has gone totally pale, he asks what Is wrong. The agent says, "Sir, I said they want you to throw out The first PITCH."

KillerStandup.com

Harley Rider Talks to God


A man riding his Harley was riding along a California beach when suddenly the sky clouded above his head and, in a booming voice, the Lord said, 'Because you have tried to be faithful to me in all ways, I will grant you one wish.' The biker pulled over and said, 'Build a bridge to Hawaii so I can ride over anytime I want.' The Lord said, 'Your request is materialistic; think of the enormous challenges for that kind of undertaking; the supports required to reach the bottom of the Pacific and the concrete and steel it would take! It will nearly exhaust several natural resources. I can do it, but it is hard for me to justify your desire for worldly things. Take a little more time and think of something that could possibly help mankind.' The biker thought about it for a long time. Finally, he said, 'Lord, I wish that I and all men could understand our wives; I want to know how she feels inside, what she's thinking when she gives me the silent treatment, why she cries, what she means when she says nothing's wrong, and how I can make her truly happy.' The Lord replied, 'You want two lanes or four on that bridge?'


God Bless Kirk Geiger-Oscar

The Mechanic and the Cardiologist
A mechanic was removing a cylinder-head from the motor of a Harley motorcycle when he spotted a well-known cardiologist in his shop. The cardiologist was there waiting for the service manager to come and take a look at his bike when the mechanic shouted across the Garage, 'Hey Doc, want to take a look at this?' The cardiologist, a bit surprised, walked over to where the mechanic was working on the motorcycle. The mechanic straightened up, wiped his hands on a rag and asked,'So Doc, look at this engine. I open its heart, take the valves out, repair any damage, and then put them back in, and when I finish, it works just like new. So how come I make $39,675 a year and you get the really big bucks when you and I are doing basically the same work?' The cardiologist paused, smiled and leaned over, then whispered to the mechanic... 'Try doing it with the engine running.'



Men Are Just Happier People ... What do you expect from such simple creatures? Your last name stays put. The garage is all yours. Wedding plans take care of themselves. Chocolate is just another snack. You can never get pregnant. You can wear a white T-shirt to a water park. OR, you can wear NO shirt to a water park.

Car mechanics tell you the truth. The world is your urinal. You don't have to stop and think of which way to turn a nut on a bolt. Same work, more pay. Wrinkles add character. Wedding dress: $3000.00. Tux rental: $100.00. People never stare at your chest when you're talking to them. The occasional well-rendered belch is not only appreciated by your friends, but practically expected. Phone conversations are over in 30 seconds flat.

A five-day vacation requires only one suitcase. You can open all your own jars. You get extra credit for the slightest act of thoughtfulness. Your underwear is $4.95 for a three-pack. Three pairs of shoes are more than enough. You never have strap problems in public or say, "Do I look good in this?" You are unable to see wrinkles in your clothes.

Everything on your face stays its original color. The same hairstyle lasts for years, maybe decades. You only have to shave your face and neck. You can play with toys all your life. One wallet and one pair of shoes one color for all seasons. You can wear shorts no matter how your legs look. You can "do" your nails with a pocket knife. You can go Christmas shopping for 25 relatives on December 24 in 25 minutes. No wonder men are happier.
(until women bitch about it!-Oscar)

It is good to be a woman:


1. We got off the Titanic first. 2. We can scare male bosses with the mysterious gynecological disorder excuses. 3. Taxis stop for us. 4. We don't look like a frog in a blender when dancing. 5. No fashion faux pas we make, could ever rival the Speedo. 6. We don't have to pass gas to amuse ourselves. 7. If we forget to shave, no one has to know. 8. We can congratulate our teammate without ever touching her rear end. 9. We never have to reach down every so often to make sure our privates are still there. 10. We have the ability to dress ourselves. 11. We can talk to the opposite sex without having to picture them naked. 12. If we marry someone 20 years younger, we are aware that we will look like an idiot. 13. We will never regret piercing our ears. 14. There are times when chocolate really can solve all your problems. 15. We can make comments about how silly men are in their presence because they aren't listening anyway.


I forgot to read this!-Oscar

A lovely and well groomed couple, both well into their seventies, goes to a sex therapist's office. The doctor says,"What can I do for you?" The man says,"Will you watch us have sexual intercourse?" The doctor raises both eyebrows, but he is so amazed that such an Elderly Couple is asking for sexual advice, that he agrees. When the couple finishes, the doctor says, "There's absolutely nothing Wrong with the way you have intercourse." He thanks them for coming, Wishes Them Good luck, charges them $50, and says goodbye to them. The next week, however, the couple returns and asks the therapist to Watch Again. The therapist is a bit puzzled but he agrees. This happens several weeks in a row. The couple makes an appointment, Has Intercourse with no problem, pays the doctor, then leaves. Finally, after 5 weeks of this routine, the doctor says, I'm sorry, but I Have to ask you something. Just what are you trying to find out?" The old man says,"We're not trying to find out anything. She's married So We can't go to her house. I'm married, so we can't go to mine. The Holiday Inn charges $98 and the Hilton charges $139. We do it here For $50, and I get $43 back from Blue Cross."

A drunk was proudly showing off his new apartment to a couple of his friends late one night. He led the way to his bedroom where there was a big brass gong and a mallet. "What's that big brass gong?" one of the guests asked. "It's not a gong. It's a talking clock," the drunk replied. "A talking clock? Seriously?" asked his astonished friend. "Yup," replied the drunk. "How's it work?" the friend asked, squinting at it. "Watch," the drunk replied. He picked up the mallet, gave the gong an ear-shattering pound, and stepped back. The three stood looking at one another for a moment. Suddenly, someone on the other side of the wall screamed, "You asshole..it's three-fifteen in the morning!"

Check your Driver's License!


I definitely removed mine. I suggest you all do the same. Now you can see anyone's Driver's License on the Internet, including your own! I just searched for mine and there it was...picture and all! Thanks HomelandSecurity! Go to the web site, and check it out. It's unbelievable! Just enter your name, city and state to see if yours is on file. After your license comes on the screen, click the box marked "Please Remove". This will remove it from public viewing, but not from law enforcement. Please notify all your friends so they can protect themselves,too. Believe me they will thank you for it.

click, to check



SPEEDING TICKET


A police officer stops a blonde for speeding and asks her very nicely if he could see her license. She replied in a huff, "I wish you guys would get your act together. Just yesterday you take away my license and then today you expect me to show it to you!"



RIVER WALK




There's this blonde out for a walk. She comes to a river and sees another blonde on the opposite bank. "Yoo-hoo!" she shouts, "How can I get to the other side?"


The second blonde looks up the river then down the river and shouts back, "You ARE on the other side."

AT THE DOCTOR'S OFFICE




A gorgeous young redhead goes into the doctor's office and said that her body hurt wherever she touched it. "Impossible!" says the doctor. "Show me." The redhead took her finger, pushed on her shoulder, then she pushed her elbow and screamed even more. She pushed her knee and screamed; likewise she pushed her ankle and screamed. Everywhere she touched made her scream. The doctor said, "You're not really a redhead, are you? "Well, no" she said, "I'm actually a blonde" "I thought so," the doctor said. "Your finger is broken."





KNITTING


A highway patrolman pulled alongside a speeding car on the freeway. Glancing at the car, he was astounded to see that the blonde behind the wheel was knitting! Realizing that she was oblivious to his flashing lights and siren, the trooper cranked down his window, turned on his bullhorn and yelled, "PULL OVER!" - "NO!" the blonde yelled back, "IT'S A SCARF!"



BLONDE ON THE SUN




A Russian, an American, and a Blonde were talking one day. The Russian said, "We were the first in space!"




The American said, "We were the first on the moon!"

The Blonde said, "So what? We're going to be the first on the sun!"The Russian and the American looked at each other and shook their heads. "You can't land on the sun, you idiot! You'll burn up!" said the Russian. To which the Blonde replied, "We're not stupid, you know. We're going at night!"

IN A VACUUM
A blonde was playing Trivial Pursuit one night. It was her turn. She rolled the dice and she landed on Science and Nature. Her question was, "If you are in a vacuum and someone calls your name, can you hear it?" She thought for a time and then asked, "Is it on or off?"

FINALLY, THE BLONDE JOKE TO END ALL BLONDE JOKES!


A girl was visiting her blonde friend, who had acquired two new dogs, and asked her what their names were. The blonde responded by saying that one was named Rolex and one was named Timex. Her friend said, "Whoever heard of someone naming dogs like that?"HELLLOOOOOOO.....," answered the blond. "They're watch dogs!"



The IRS decides to audit Grandpa, and summons him to the IRS office. The IRS auditor was not surprised when Grandpa showed up with his attorney. The auditor said, 'Well, sir, you have an extravagant lifestyle and no full-time employment, Which you explain by saying that you win money gambling. I'm not sure the IRS finds that believable.' I'm a great gambler, and I can prove it,' says Grandpa. 'How about a demonstration?' The auditor thinks for a moment and said, 'Okay. Go ahead.' Grandpa says, 'I'll bet you a thousand dollars that I can bite my own eye.' The auditor thinks a moment and says, 'It's a bet.' Grandpa removes his glass eye and bites it.. The auditor's jaw drops. Grandpa says, 'Now, I'll bet you two thousand dollars that I can bite my other eye.' Now the auditor can tell Grandpa isn't blind, so he takes the bet. Grandpa removes his dentures and bites his good eye. The stunned auditor now realizes he has wagered and lost three grand, with Grandpa's attorney as a witness. He starts to get nervous. 'Want to go double or nothing?' Grandpa asks 'I'll bet you six thousand dollars that I can stand on one side of your desk, and pee into that wastebasket on the other side, and never get a drop anywhere in between.' The auditor, twice burned, is cautious now, but he looks carefully and decides there's no way this old guy could possibly manage that stunt, so he agrees again. Grandpa stands beside the desk and unzips his pants, but although he strains mightily, he can't make the stream reach the wastebasket on the other side, so he pretty much urinates all over the auditor's desk. The auditor leaps with joy, realizing that he has just turned a major loss into a huge win and grabs a towel. But Grandpa's own attorney moans and puts his head in his hands. 'Are you okay?' the auditor asks. 'Not really,' says the attorney. 'This morning, when Grandpa told me he'd been summoned for an audit, he bet me twenty-five thousand dollars that he could come in here and pee all over your desk and that you'd wipe it up smiling!'




Liquor manufacturers have accepted the Government's suggestion that the following warning labels be placed immediately on all varieties of alcohol containers:


~~~~~~~~~~~~~~~~~~~~~~~~~~~~~~~~~~~~~~~~~~~~~~~~~~~~


WARNING:

The consumption of alcohol may leave you wondering what the hell happened to your bra and panties.
~~~~~~~~~~~~~~~~~~~~~~~~~~~~~~~~~~~~~~~~~~~~~~~~~~~~


WARNING:

The consumption of alcohol may make you think you are whispering when you are not. Resulting in being a loud mouth pain in the ass.
~~~~~~~~~~~~~~~~~~~~~~~~~~~~~~~~~~~~~~~~~~~~~~~~~~~~


WARNING:

The consumption of alcohol is a major factor in dancing like a idiot. All the way to jail.
~~~~~~~~~~~~~~~~~~~~~~~~~~~~~~~~~~~~~~~~~~~~~~~~~~~~


WARNING:

The consumption of alcohol may cause you to tell your friends over and over again that you love them. Calling for bail.
~~~~~~~~~~~~~~~~~~~~~~~~~~~~~~~~~~~~~~~~~~~~~~~~~~~~


WARNING:

The consumption of alcohol may cause you to think you can sing. That's not good in jail.
~~~~~~~~~~~~~~~~~~~~~~~~~~~~~~~~~~~~~~~~~~~~~~~~~~~~


WARNING:

The consumption of alcohol may lead you to believe that ex-lovers are really dying for you to telephone them at four in the morning. ~~~~~~~~~~~~~~~~~~~~~~~~~~~~~~~~~~~~~~~~~~~~~~~~~~~~


WARNING:

The consumption of alcohol may make you think you can logically converse with members of the opposite sex without burbing. ~~~~~~~~~~~~~~~~~~~~~~~~~~~~~~~~~~~~~~~~~~~~~~~~~~~~


#WARNING:

The consumption of alcohol may create the illusion that you are tougher, smarter, faster and better looking than most people. ~~~~~~~~~~~~~~~~~~~~~~~~~~~~~~~~~~~~~~~~~~~~~~~~~~~~


WARNING:

The consumption of alcohol may lead you to think people are laughing WITH you.
~~~~~~~~~~~~~~~~~~~~~~~~~~~~~~~~~~~~~~~~~~~~~~~~~~~~


WARNING:

The consumption of alcohol may cause pregnancy...and marriage. ~~~~~~~~~~~~~~~~~~~~~~~~~~~~~~~~~~~~~~~~~~~~~~~~~~~~


WARNING:

The consumption of alcohol may lead you to believe you are invisible. That's dead drunk. ~~~~~~~~~~~~~~~~~~~~~~~~~~~~~~~~~~~~~~~~~~~~~~~~~~~~


WARNING:

The consumption of alcohol may cause a disturbance in the time-space continuum, leaving you unable to account for large chunks of time. ~~~~~~~~~~~~~~~~~~~~~~~~~~~~~~~~~~~~~~~~~~~~~~~~~~~~


#WARNING:

The consumption of alcohol may make you think you have mystical Kung Fu powers, resulting in you getting your ass kicked, multiple times. ~~~~~~~~~~~~~~~~~~~~~~~~~~~~~~~~~~~~~~~~~~~~~~~~~~~~


WARNING:

The consumption of alcohol may cause you to roll over in the morning and see something really scary. ~~~~~~~~~~~~~~~~~~~~~~~~~~~~~~~~~~~~~~~~~~~~~~~~~~~~


WARNING:

The consumption of alcohol is the leading cause of inexplicable rug burns on the forehead, knees and lower back. ~~~~~~~~~~~~~~~~~~~~~~~~~~~~~~~~~~~~~~~~~~~~~~~~~~~~
&WoRNING: The crumsumpten of alkohol may Mack you tink you kan

tpye reel gode.




Two young boys walked into a pharmacy one day, picked out a box of Tampax and proceeded to the checkout counter. The man at the counter asked the older boy, "Son, how old are you?" "Eight," the boy replied. The man continued, "Do you know what these are used for?" The boy replied, "Not exactly, but they aren't for me. They're for my four year old brother. We saw on TV that if you use these, you would be able to swim and ride a bike, and right now he can't do either one."



Every day a 3rd. grade boy walks home from school past a 3rd grade girl's house. One day he is carrying a football, and he stops to taunt the little girl. He holds up the football and says "See this football? Football is a boys game and girls can't have one!" The little girl runs in the house crying and tells her mother about the encounter. Mom runs out and buys the girl a football. The next day the boy is riding home on his bike, and the girl shows him the football, yelling "Nah na nah na nah!" The little boy gets mad and points to his bike. "See this bike? This is a boys bike, and girls can't have them!" Next day, the boy comes by and the little girl is riding a new boy's bike. Now he is really mad. So he drops his pants, points at his most private of parts, and says "You see THIS? Only BOYS have these and your mother can't go buy you one!" The next day as he passes the house he asks the little girl, "Well, what do you have to say NOW?" So she pulls up her dress and says... "My mother told me that as long as I have one of these, I can HAVE as many of THOSE as I want!"



Buy Steaks, the West wasn't Won on salad!
Redneck Pickup Lines

1) "Did you fart? 'cuz you blew me away."
2) "Are yer parents retarded? 'cuz ya sure are special."
3) "My Love fer you is like diarrhea." I can't hold it in."
4)"Do you have a library card? 'cuz I'd like to sign you out."
5)"Is there a mirror in yer pants? 'cuz I can see myself in em."
6)"If you was a tree I were a Squirrel, I'd store my nuts in yer hole."
7) "You might not be the best lookin girl here, but beauty's only a light switch away."
8) Man - "Fat Penguin!" Woman - "WHAT?" Man - "I just wanted to say something that would break the ice."
9)"I know I'm not no Fred Flintstone, but I bet I can make yer bed-rock."
10)"I can't find my puppy, can you help me find him? I think he went inta this cheap motel room."
11)"Yer eyes are as blue as window cleaner."
12)"If yer gunna regret this in the mornin, we kin sleep til afternoon."
13)"Yer face reminds me of a wrench, every time I think of it my nuts tighten up!"


A man bumps into a woman in a hotel lobby and as he does, his elbow goes into her breast. They are both quite startled. The man turns to her and says, 'Ma'am, if your heart is as soft as your breast, I know you'll forgive me.' She replies, 'If your penis is as hard as your elbow, I'm in room 221.'


The day after his wife disappeared in a kayaking accident, an Anchorage man answered his door to find two grim-faced Alaska State Troopers. "We're sorry Mr. Wilkens, but we have some information about your wife," said one trooper. "Tell me! Did you find her?" Wilkens shouted. The troopers looked at each other. One said, "We have some bad news, some good news, and some really great news. Which do you want to hear first?" Fearing the worst, an ashen Mr. Wilkens said, "Give me the bad news first." The trooper said, "I'm sorry to tell you, sir, but this morning we found your wife's body in Kachemak Bay." "Oh my God!" exclaimed Wilkens. Swallowing hard, he asked, "What's the good news?" The trooper continued, "When we pulled her up, she had 12 twenty-five pounds king crab and 6 good-size Dungeness crabs clinging to her." Stunned, Mr. Wilkens demanded, "If that's the good news, what's the great news?" The trooper said, "We're going to pull her up again tomorrow."



Respect Your Elders!! Get Outta Their Way!!

Three sisters ages 92, 94 and 96 live in a house together. One night the 96 year old draws a bath. She puts her foot in and pauses. She yells to the other sisters, "Was I getting in or out of the bath?"
The 94 year old yells back, "I don't know. I'll come up and see." She starts up the stairs and pauses. "Was I going up the stairs or down?" The 92 year old is sitting at the kitchen table having tea listening to her sisters. She shakes her head and says, "I sure hope I never get that forgetful," as she knocked on her wooden table for good measure. " She then yells, "I'll come up and help both of you as soon as I see who's at the door."
___________________________________________

WHAT A CHOICE

A little old lady was running up and down the halls in a nursing home. As she walked, she would flip up the hem of her nightgown and say, "Supersex." She walked up to an elderly man in a wheelchair.
Flipping her gown at him, she said, "Supersex." He sat silently for a moment or two and finally answered, "I'll take the soup."
____________________________________________
OLD FRIENDS

Two elderly ladies had been friends for many decades. Over the years, they had shared all kinds of activities and adventures. Lately, their activities had been limited to meeting a few times a
week to play cards. One day, they were playing cards when one looked at the other and said, "Now don't get mad at me. I know we've been friends for a long time, but I just can't think of your name! I've thought and thought, but I can't remember it. Please tell me what your name is." Her friend glared at her. For at least three minutes she just stared and glared at her.
Finally she said, "How soon do you need to know?"
_____________________________________________

SENIOR DRIVING

As a senior citizen was driving down the freeway, his car phone rang. Answering,
he heard his wife's voice urgently warning him, "Herman, I just heard on the news that there's a car going the wrong way on Interstate 77. Please be careful!" "Hell," said Herman, "It's not just one car. It's hundreds of them!"
______________________________________________

DRIVING

Two elderly women were out driving in a large car, both could barely see over the
dashboard. As they were cruising along, they came to an intersection. The stoplight was red, but they just went on through. The woman in the passenger seat thought to
herself "I must be losing it. I could have sworn we just went through a red light."
After a few more minutes, they came to another intersection and the light was red again.
Again, they went right through. The woman in the passenger seat was almost sure that the light had been red but was really concerned that she was losing it! She was getting nervous. At the next intersection, sure enough, the light was red and they went on through. So, she turned to the other woman and said, "Mildred, do you know that we just ran through three red lights in a row? You could have killed us both!"
Mildred turned to her and said, "Damn, am I driving?"
____________________________________
An elderly Floridian called 911 on her cell phone to report that her car has been broken into. She is hysterical as she explains her situation to the dispatcher: "They've stolen the stereo, the steering wheel, the brake pedal and even the accelerator!" she cried. The dispatcher say, "Stay calm, Maam, an officer is on the way."
A few minutes later, the officer radios in. "Disregard.", He says. "She got in the back-seat by mistake."
Aidells, The Best in Gourmet Sausage

I have an Akita & I was buying a large bag of Purina dog food at Petco and was in line to check out. A woman behind me asked if I had a dog. On impulse, I told her that no, I was starting The Purina Diet again, although I probably shouldn't because I'd ended up in the hospital the last time, but that I'd lost 50 pounds before I awakened in an intensive care ward with tubes coming out of most of my orifices and IVs in both arms. Horrified, she asked if I'd ended up in the hospital in that condition because I had been poisoned. I told her no; it was because I'd been sitting in the street licking my balls and a car hit me. I thought one guy was going to have a heart attack he was laughing so hard as he staggered out the door.

Surgeons
Three surgeons are discussing what types of people are the best to
operate on.
The first surgeon says, "I like to see accountants on my operating
table because when you open them up, everything on the inside is
numbered."
The second responds, "Yeah, but you should try electricians!
Everything inside them is color coded."
The third surgeon says, "No, you're all
wrong. Politicians are the easiest to operate on. There's no guts, no
heart, no balls, no brains, no spine, and the head and the ass are
interchangeable!"

LITTLE JOHNNY
A teacher asked her 6th grade class how many of them were Obama fans. Not really knowing what an Obama fan is, but wanting to be liked by the teacher, all the kids raised their hands except for Little Johnny... The teacher asked Little Johnny why he has decided to be different...again. Little Johnny said, 'Because I'm not an Obama fan. And Because I'm a Republican.' The teacher asked him why he's a Republican. Little Johnny answered, 'Well, my Mom's a Republican and my Dad's a Republican, so I'm a Republican.' Annoyed by this answer, the teacher asked, 'If your mom was a moron and your dad was an idiot, what would that make you?' With a big smile, Little Johnny replied, 'An Obama fan.'
The sheep voted for Obaaamaaa and the goats voted for Mcaain.-Oscar

An elderly Polish man who lived on the outskirts of Warsaw went to the local church for confession. When the priest slid open the panel in the confessional, the man said, "Father .. during World War II, a beautiful woman knocked on my door and asked me to hide her from the enemy; so I hid her in my attic." The priest replied, "That was a wonderful thing you did, my son! And you have no need to confess that." "It's worse than that, Father. She started to repay me with sexual favors." The priest said, "By doing that, you were both in great danger. However, two people under those circumstances can be very stressed to act that way. But if you are truly sorry for your actions, you are indeed forgiven." "Thank you, Father. That's a great load off my mind. But I do have one more question " "And what is that?" asked the priest. "Should I tell her the war is over?"

Blonde VS Lawyer
A blonde and a lawyer are seated next to each other on a flight from LA to NY. The lawyer asks if she would like to play a fun game? The blonde, tired, just wants to take a nap, politely declines and rolls over to the window to catch a few winks. The lawyer persists and explains that the game is easy and a lot of fun. He explains, "I ask you a question, and if you don't know the answer, you pay me $5.00, and vise versa." Again, she declines and tries to get some sleep. The lawyer, now agitated, says, "Okay, if you don't know the answer you pay me $5.00, and if I don't know the answer, I will pay you $500.00." This catches the blonde's attention and, figuring there will be no end to this torment unless she plays, agrees to the game. The lawyer asks the first question. "What's the distance from the earth to the moon?" The blonde doesn't say a word, reaches into her purse, pulls out a $5.00 bill and hands it to the lawyer. "Okay," says the lawyer, "your turn". She asks the lawyer, "What goes up a hill with three legs and comes down with four legs?" The lawyer, puzzled, takes out his laptop computer and searches all his references, no answer. He taps into the air phone with his modem and searches the net and the library of congress, no answer. Frustrated, he sends e-mail to all his friends and coworkers, to no avail. After an hour, he wakes the blonde, and hands her $500.00. The blonde says, "Thank you," and turns back to get some more sleep. The lawyer, who is more than a little miffed, wakes the blonde and asks, "Well, what's the answer?" Without a word, the blonde reaches into her purse, hands the lawyer $5.00, and goes back to sleep.
He should've bet her $100. that she won't make love to him tonight!-Oscar

Two friends, a blonde and a redhead, are walking down the street and pass a flower shop where the redhead sees her boyfriend buying her flowers. The Redhead sighs and says: "Oh crap, my boyfriend is buying me flowers again." The blonde looks quizzically at her and says: "You don't like getting flowers from your boyfriend?" The redhead replies: "I love getting flowers, but he always has expectations after giving me flowers, and I just don't feel like spending the next three days on my back with my legs in the air."
The blonde says: ........"Don't you have a vase?"

Why females should avoid a girls night out after they are married!
The other night I was invited out for a night with "the girls." I told my husband that I would be home by midnight, "I promise!" Well, the hours passed and the margaritas went down way too easy. Around 3 a.m., a bit loaded, I headed for home. Just as I got in the door, the cuckoo clock in the hall started up and cuckooed 3 times. Quickly, realizing my husband would probably wake up, I cuckooed another 9 times. I was really proud of myself for coming up with such a quick-witted solution, in order to escape a possible conflict with him. (Even when totally smashed...3 cuckoos plus 9 cuckoos totals 12 cuckoos = MIDNITE!) The next morning my husband asked me what time I got in, and I told him "Midnight". He didn't seem pissed off at all. Whew! Got away with that one! Then he said, "We need a new cuckoo clock" When I asked him why?, he said, "Well, last night our clock cuckooed three times, then said, "Oh shit", cuckooed 4 more times, cleared it's throat, cuckooed another 3 times, giggled, cuckooed twice more, and then tripped over the coffee table and farted.

Get Paid To Find Houses! Click Here

Two blonde girls were working for the city public works department. One would dig a hole and the other would follow behind her and fill the hole in. They worked up one side of the street, then down the other, then moved on to the next street, working furiously all day without rest, one girl digging a hole, the other girl filling it in again. An onlooker was amazed at their hard work, but couldn't understand what they were doing. So he asked the hole digger, "I'm impressed by the effort you two are putting into your work, but I don't get it -- why do you dig a hole, only to have your partner follow behind and fill it up again?" The hole digger wiped her brow and sighed, "Well, I suppose it probably looks odd because we're normally a three-person team. But today the girl who plants the trees called in sick."

Pregnant Turkey Story
One year at Thanksgiving, my mom went to my sister's house for the traditional feast. Knowing how gullible my sister is, my mom decided to play a trick. She told my sister that she needed something from the store. When my sister left, my mom took the turkey out of the oven, removed the stuffing, stuffed a Cornish hen, and inserted it into the turkey, and re-stuffed the turkey. She then placed the bird(s) back in the oven When it was time for dinner, my sister pulled the turkey out of the oven and proceeded to remove the stuffing. When her serving spoon hit something, she reached in and pulled out the little bird. With a look of total shock on her face, my mother exclaimed, "Judy, you've cooked a pregnant bird!" At the reality of this horrifying news, my sister started to cry. It took the family two hours to convince her that turkeys lay eggs!
Yep......SHE'S BLONDE!

As a trucker stops for a red light, a blonde catches up. She jumps out of her car, runs up to his truck, and knocks on the door. The trucker lowers the window, and she says "Hi, my name is Heather and you're losing some of your load." The trucker ignores her and proceeds down the street. When the truck stops for another red light, the girl catches up again. She jumps out of her car, runs up and knocks on the door. Again, the trucker lowers the window. As if they've never spoken, the blonde says brightly, "Hi, my name is Heather, and you're losing some of your load!" Shaking his head, the trucker ignores her again and continues down the street. At the third red light, the same thing happens again. All out of breath, the blonde gets out of her car, runs up, knocks on the truck door. The trucker rolls down the window. Again she says "Hi, my name is Heather, and you're losing some of your load!" When the light turns green, the trucker revs up and races to the next light. When he stops this time, he hurriedly gets out of the truck, and runs back to the blonde. He knocks on her window, and after she lowers it, he says... "Hi, my name is Kevin. It's winter here in Cleveland and I'm driving the salt truck."

A cowboy from Texas hauling his horse in a trailer to a rodeo gets pulled over by an Oklahoma State Trooper for speeding. The trooper started to lecture the cowboy about his speeding, and in general began to throw his weight around to try to make the cowboy feel uncomfortable. Finally, the trooper got around to writing out the ticket As he was doing that, he kept swatting at some flies that were persistently buzzing around his head. The cowboy says, "Y'all havin' a problem with them circle flies ?" The trooper stopped writing the ticket and said, "Well yeah, if that's what they're called. But I've never heard of circle flies." "Well, sir," the cowboy replies, "circle flies hang around ranches. They're called circle flies because they're almost always found circling around the back end of a horse." The trooper says, "Oh," and goes back to writing the ticket. But, a moment later he stops and asks, "Are you callin' me a horse's ass?" "No, sir," the cowboy replies, "I have too much respect for law enforcement to call y'all a horse's ass." "That's a good thing," the trooper says and goes back to writing the ticket. After a long pause, the cowboy, in his best Texas drawl says, "Hard to fool them flies though."


A redneck was stopped by a game warden in the Bella Vista area of Arkansas recently with two ice chests full of fish. He was leavin' a cove well-known for its fishing. The game warden asked the man, 'Do you have a license to catch those fish?' 'Naw, sir', replied the redneck.. 'I ain't got none of them there licenses. You must understand, these here are my pet fish.' 'Pet fish?' 'Yeah. Every night, I take these here fish down to the lake and let 'em swim 'round for awhile. Then, when I whistle, they jump right back into these here ice chests and I take 'em home.' 'That's a bunch of hooey! Fish can't do that.' The redneck looked at the warden for a moment and then said, 'It's the truth Mr. Govern-ment Man. I'll show ya. It really works.' 'O. K.', said the warden. 'I've got to see this!' The redneck poured the fish into the lake and stood and waited.. After several minutes, the warden says, 'Well?' 'Well, what?,' says the redneck. The warden says, 'When are you going to call them back?' 'Call who back?' 'The FISH,' replied the warden! 'What fish?,' replied the redneck. ............ Moral of the story: We may not be as smart as some city slickers, but we ain't as dumb as some government employees. You can say what you want about the South, but you never hear of anyone retiring and moving North!

Two tall trees, a birch and a beech, are growing in the woods. A small tree begins to grow between them, and the beech says to the birch, "Is that a son of a beech or a son of a birch?" The birch says he cannot tell. Just then a woodpecker lands on the sapling. The birch says, "Woodpecker, you are a tree expert. Can you tell if that is a son of a beech or a son of a birch?" The woodpecker takes a taste of the Small tree. He replies, "It is neither a son of a beech nor a son of a birch. It is, however, the best piece of ash I have ever put my pecker in."

You can't tell a book by it's cover, and you can't see the pictures if the page's stuck together!-Oscar



Red Neck Vacation
Billy Bob and his cousin, Billy Ray were talking one afternoon when Billy Bob tells Billy Ray, "Ya know, I reckon I'm 'bout ready for a vacation. Only this year I'm gonna do it a little different. The last few years, I took your advice about where to go. Three years ago you said to go to Hawaii. I went to Hawaii and Bobbie Sue got pregnant. Then two years ago, you told me to go to the Bahamas, and Bobbie Sue got pregnant again. Last year you suggested Tahiti and darned if Bobbie Sue didn't get pregnant again." Billy Ray asks Billy Bob, "So, what you gonna do this year that's different?" Billy Bob says, "This year I'm taking you two with me!"

Why Rednecks cannot be paramedics
A couple of rednecks are out in the woods hunting when one of them suddenly grabs his chest and falls to the ground. He doesn't seem to be breathing. His eyes are rolled back in his head. The other redneck whips out his cell phone and calls 911. He gasps to the operator, "I think Bubba done dead! What should I do?" The operator, in a calm soothing voice, says, "Just take it easy and follow my instructions. First, let's make sure he is dead." There is a silence........followed by a gun shot. The redneck's voice comes back on the line, "Okay, now what?"

MARIJUANA FILLED FIREWOOD
"Hello, is this the Sheriff's Office?" "Yes. What can I do for you?" "I'm calling to report 'bout my neighbor Virgil Smith....He's hiding' marijuana inside his firewood! Don't quite know how he gets it inside them logs, but he's hiding' it there." "Thank you very much for the call, sir." The next day, the Sheriff's Deputies descend on Virgil's house. They search the shed where the firewood is kept. Using axes, they bust open every piece of wood, but find no marijuana. They sneer at Virgil and leave. Shortly, the phone rings at Virgil's house. "Hey, Virgil! This here's Floyd....Did the Sheriff come? "Yeah!" "Did they chop your firewood?" "Yep!" "Happy Birthday, buddy!"

Southerners
Two businessmen in NY are sitting down for a break in their soon-to-be open store...as yet, the store isn't ready...only a few shelves are set up. One said to the other, "I bet any minute now some tourist is going to walk by, put his face to the window and ask what we are selling. "No sooner are the words out of his mouth when, sure enough, a curious fellow from Georgia walks to the window, has a peek, and in a Southern drawl asks, "What're y'all sellin' here?" One of the men replies, "Oh! We're selling assholes here." Without skipping a beat, the rebel says, "well, I see y'all're doing really good, you only have two left." And the Northerners think we are slower in the south.....

"Free With Fill Up"

A gas station in Mississippi was trying to increase it's sales so the owner put up a sign saying "Free Sex with Fill-up." Soon a local "redneck" pulled in, filled his tank, and then asked for his free sex. The owner told him pick a number from (1) to (10), if he guessed correctly, he would get his free sex. The buyer then guessed (8), the proprietor said, "You were close. The number was (7). Sorry, no sex this time." A week later, the same redneck, along with a buddy, Bubba, pulled in for a fill-up, again he asked for his free sex. The proprietor again gave him the same story, and asked him to guess the correct number. The redneck guessed (2) this time, again the proprietor said, "Sorry, it was (3). You were close, but no free sex this time." As they were driving away, the redneck said to his buddy, "I think that game is rigged and he doesn't really give away free sex." Bubba replied, "No it ain't Billy Ray, it's not rigged -- my wife won twice last week."


It was a small town and the patrolman was making his evening rounds. As he was checking a used car lot, he came upon two little old ladies sitting in a used car. He stopped and asked them why they were sitting there in the car. "Are you trying to steal it?" "Heavens no, we bought it." "Then why don't you drive it away?" "We can't drive." "Then why did you buy it?" "We were told that if we bought a used car here, we'd get screwed. So we're just waiting."


Boudreaux the mortician
A man who just died is delivered to a Louisiana mortuary wearing an expensive, expertly tailored black suit. Boudreaux the mortician asks The deceased's wife how she would like the body dressed. He points out that the man does look very good in the black suit he is already wearing. The widow however, says that she always thought her husband looked his best in blue, and that she wants him in a blue suit. She gives Boudreaux a Blank check and says, "I don't care what it costs, just have my husband in a blue suit for the viewing." The oman returns the next day for the viewing. To her delight she finds her husband dressed in a gorgeous blue suit with a subtle chalk stripe; the suit fits him perfectly. She says to Boudreaux, "Whatever the suit cost, I'm very satisfied. You did an excellent job and I'm very grateful. How much did you spend?" To her astonishment, Boudreaux presents her with the blank check. "Dere's no charge," he says. "No, really, I must pay you for the cost of that exquisite blue suit!" she says. "Honestly, ma'am," Boudreaux says, "it didn't cost me a thing. You see, a deceased gentleman of about your husband's size was brought in Shortly after you left yesterday, and he was wearing an attractive blue suit. I asked his missus if she minded him going to his grave wearing a black suit instead, and she said it made no difference as long as he looked nice."
"So, I just switched the heads!"
Did you hear about the one eyed mortician, he had a bad sense of death perception!-Oscar



A man is dining in a fancy restaurant and there is a gorgeous redhead sitting at the next table. He has been checking her out since he sat down, but lacks the nerve to talk with her. Suddenly she sneezes, and her glass eye comes flying out of its socket toward the man. He reflexively reaches out, grabs it out of the air, and hands it back. "Oh my, I am sorry." the woman says as she pops her eye back in place. "Let me buy your dinner to make it up to you," she says. They enjoy a wonderful dinner together, and afterwards they go to the theater followed by drinks. They talk, they laugh, she shares her deepest dreams and he shares his. She listens. After paying for everything, she asks him if he would like to come to her place for a nightcap and stay for breakfast. They had a wonderful, wonderful time. The next morning, she cooks a gourmet meal with all the trimmings. The guy is amazed. Everything had been SO incredible! "You know," he said, "you are the perfect woman. Are you this nice to every guy you meet?" "No," she replies......... "You just happened to catch my eye."
That's why Sammy Davis never saw Ella Fitzgerald sing!-Oscar

An old country preacher had a teenage son, and it was getting time the boy should give some thought to choosing a profession. Like many young men, the boy didn't really know what he wanted to do, and he didn't seem too concerned about it. One day, while the boy was away at school, his father decided to try an experiment. He went into the boy's room and placed on his study table three objects: a Bible, a silver dollar, and a bottle of whisky. "I'll just hide behind the door," the old preacher said to himself, "and when he comes home from school this afternoon, I'll see which object he picks up." If it's the Bible, he's going to be a preacher like me, and what a blessing that would be! If he picks up the dollar, he's going to be a businessman, and that would be okay, too. But if he picks up the bottle, he's going to be a no-good drunkard, and, Lord, what a shame that would be." The old man waited anxiously, and soon heard his son's footsteps as he entered the house whistling and headed for his room. He tossed his books on the bed, and as he turned to leave the room he spotted the objects on the table. With curiosity in his eye, he walked over to inspect them. Finally, he picked up the Bible and placed it under his arm. He picked up the silver dollar and dropped it into his pocket. He uncorked the bottle and took a big drink. "Lord have mercy," the old man whispered, "he's gonna be a Congressman!"

LITTLE GIRL ON A PLANE
A Georgia Congressman was seated next to a little girl on the airplane leaving from Atlanta when the he turned to her and said, 'Let's talk. I've heard that flights go quicker if you strike up a conversation with your fellow passenger.' The little girl, who had just opened her book, closed it slowly and said to the total stranger, 'What would you like to talk about?' 'Oh, I don't know,' said the southern congressman. 'How about global warming or universal health care', and he smiles smugly. OK, ' she said. 'Those could be interesting topics. But let me ask you a question first. A horse, a cow, and a deer all eat the same stuff - grass. Yet a deer excretes little pellets, while a cow turns out a flat patty, and a horse produces clumps of dried grass. Why do you suppose that is?' The southern legislator, visibly surprised by the little girl's intelligence, thinks about it and says, 'Hmmm, I have no idea.' To which the little girl replies, 'Do you really feel qualified to discuss global warming or universal health care when you don't know shit?

...EVEN GOD ENJOYS A GOOD LAUGH
There were 3 good arguments that Jesus was Black: 1. He called everyone brother. 2. He liked Gospel. 3. He couldn't get a fair trial.
But then there were 3 equally good arguments that Jesus was Jewish: 1. He went into His Father's business. 2. He lived at home until he was 33. 3. He was sure his Mother was a virgin and his Mother was sure He was God.
But then there were 3 equally good arguments that Jesus was Italian: 1. He talked with His hands. 2. He had wine with His meals. 3. He used olive oil.
But then there were 3 equally good arguments that Jesus was a Californian: 1. He never cut His hair. 2. He walked around barefoot all the time. 3. He started a new religion.
But then there were 3 equally good arguments that Jesus was an American Indian (Native American): 1. He was at peace with nature. 2. He ate a lot of fish. 3. He talked about the Great Spirit.
But then there were 3 equally good arguments the Jesus was Irish: 1. He never got married. 2. He was always telling stories. 3. He loved green pastures.
But the most compelling evidence of all - 3 proofs that Jesus was a Woman: 1. He fed a crowd at a moment's notice when there was no food. 2. He kept trying to get a message across to a bunch of men who just didn't get it. 3. And even when He was dead, He had to get up because there was still work to do!

The Bathtub Test
It doesn't hurt to take a hard look at yourself from time to time, and this should help get you started. During a visit to the mental asylum, a visitor asked the Director what the criterion was which defined whether or not a patient should be institutionalized. "Well," said the Director, "we fill up a bathtub, then we offer a teaspoon, a teacup and a bucket to the patient and ask him or her to empty the bathtub." "Oh, I understand," said the visitor. "A normal person would use the bucket because it's bigger than the spoon or the teacup."
"No." said the Director, "A normal person would pull the plug. Do you want a bed near the window?"

A little boy goes to his dad and asks, "What is Politics?" Dad says, "Well son, let me try to explain it this way: I am the head of the family, so call me The President. Your mother is the administrator of the money, so we call her the Government. We are here to take care of your needs, so we will call you the People. The nanny, we will consider her the Working Class. And your baby brother, we will call him the Future. Now think about that and see if it makes sense." So the little boy goes off to bed thinking about what Dad has said. Later that night, he hears his baby brother crying, so he gets up to check on him. He finds that the baby has severely soiled his diaper. So the little boy goes to his parents' room and finds his mother asleep. Not wanting to wake her, he goes to the nanny's room. Finding the door locked, he peeks in the keyhole and sees his father in bed with the nanny. He gives up and goes back to bed. The next morning, the little boy say's to his father, "Dad, I think I understand the concept of politics now." The father says, "Good, son, tell me in your own words what you think politics is all about." The little boy replies, "The President is screwing the Working Class while the Government is sound asleep. The People are being ignored, and the Future is in deep shit."

The recent hurricanes and gasoline issues are proof of the existence of a new chemical element. A major research institution has recently announced the discovery of the heaviest element yet known to science. The new element has been named Governmentium. Governmentium (Gv) has one neutron, 25 assistant neutrons, 88 deputy neutrons, and 198 assistant deputy neutrons, giving it an atomic mass of 312. These 312 particles are held together by forces called morons, which are surrounded by vast quantities of lepton-like particles called peons. Since Governmentium has no electrons, it is inert; however, it can be detected, because it impedes every reaction with which it comes into contact. A minute amount of Governmentium can cause a reaction that would normally take less than a second to take over four days to complete. Governmentium has a normal half-life of 4 years. It does not decay, but instead undergoes a reorganization in which a portion of the assistant neutrons and deputy neutrons exchange places. In fact, Governmentium's mass will actually increase over time, since each reorganization will cause more morons to become neutrons, forming isodopes. This characteristic of moron promotion leads some scientists to believe that Governmentium is formed whenever morons reach a critical concentration. This hypothetical quantity is referred to as critical morass. When catalyzed with money, Governmentium becomes Administratium...an element that radiates just as much energy as Governmentium since it has half as many peons but twice as many morons.

One day a florist went to a barber for a haircut. After the cut, he asked about his bill, and the barber replied, 'I cannot accept money from you , I'm doing community service this week.' The florist was pleased and left the shop. When the barber went to open his shop the next morning, there was a 'thank you' card and a dozen roses waiting for him at his door. Later, a cop comes in for a haircut, and when he tries to pay his bill, the barber again replied, 'I cannot accept money from you , I'm doing community service this week.' The cop was happy and left the shop. The next morning when the barber went to open up, there was a 'thank you' card and 2 dozen donuts waiting for him at his door. Then a Congressman came in for a haircut, and when he went to pay his bill, the barber again replied, 'I can not accept money from you. I'm doing community service this week.' The Congressman was very happy and left the shop. The next morning, when the barber went to open up, there were a dozen Congressmen lined up waiting for a free haircut. And that, my friends, illustrates the fundamental difference between the citizens of our country and the politicians who run it.

Dinner at Cannibal's Restaurant
A cannibal was walking through the jungle and came upon a restaurant operated by a fellow cannibal. Feeling somewhat hungry, he sat down and looked over the menu... Broiled Missionary: $10.00
Fried Explorer: $15.00
Grilled Republican: $250.00
Baked Democrat: $250.00
The cannibal called the waiter over and asked, 'Why such a price difference for the Politicians?' The cook replied, "Have you ever tried to clean one? They're so full of shit, it takes all morning."

A Comission has just announced that English will be the official language of the European Union rather than German, which was the other possibility. As part of the negotiations, the British Government conceded that English spelling had some room for improvement and has accepted a 5- year phase-in plan that would become known as "Euro-English". In the first year, "s" will replace the soft "c". Sertainly, this will make the sivil servants jump with joy. The hard "c" will be dropped in favour of "k". This should klear up konfusion, and keyboards kan have one less letter. There will be growing publik enthusiasm in the sekond year when the troublesome "ph" will be replaced with "f". This will make words like fotograf 20% shorter. In the 3rd year, publik akseptanse of the new spelling kan be expekted to reach the stage where! more komplikated changes are possible. Governments will enkourage the removal of double letters which have always ben a deterent to akurate speling. Also, al wil agre that the horibl mes of the silent "e" in the languag is disgrasful and it should go away. By the 4th yer people wil be reseptiv to steps such as replasing "th" with "z" and "w" with "v". During ze fifz yer, ze unesesary "o" kan be dropd from vords kontaining "ou" and after ziz fifz yer, ve vil hav a reil sensi bl riten styl. Zer vil be no mor trubl or difikultis and evrivun vil find it ezi tu understand ech oza. Ze drem of a united urop vil finali kum tru. Und efter ze fifz yer, ve vil al be speking German like zey vunted in ze forst plas. If zis mad you smil, pleas pas on to oza pepl

The little red hen called all of her neighbors together and said, 'If we plant this wheat, we shall have bread to eat. Who will help me plant it?' 'Not I,' said the cow. 'Not I,' said the duck. 'Not I,' said the pig. 'Not I,' said the goose. 'Then I will do it by myself,' said the little red hen, and so she did. The wheat grew very tall and ripened into golden grain. 'Who will help me reap my wheat?' asked the little red hen. 'Not I,' said the duck.. 'Out of my classification,' said the pig. 'I'd lose my seniority,' said the cow. 'I'd lose my unemployment compensation,' said the goose. 'Then I will do it by myself,' said the little red hen, and so she did. At last it came time to bake the bread. 'Who will help me bake the bread?' asked the little red hen. 'That would be overtime for me,' said the cow. 'I'd lose my welfare benefits,' said the duck. 'I'm a dropout and never learned how,' said the pig. 'If I'm to be the only helper, that's discrimination,' said the goose. 'Then I will do it by myself,' said the little red hen. She baked five loaves and held them up for all of her neighbors to see. They wanted some and, in fact, demanded a share. But the little red hen said, 'No, I shall eat all five loaves.' 'Excess profits!' cried the cow. 'Capitalist leech!' screamed the duck. 'I demand equal rights!' yelled the goose. The pig just grunted in disdain. And they all painted 'Unfair!' picket signs and marched around and around the little red hen, shouting obscenities. Then the farmer came. He said to the little red hen, 'You must not be so greedy.' 'But I earned the bread,' said the little red hen. 'Exactly,' said Barack the farmer. 'That is what makes our free enterprise system so wonderful. Anyone in the barnyard can earn as much as he wants. But under our modern government regulations, the productive workers must divide the fruits of their labor with those who are lazy and idle.' And they all lived happily ever after, including the little red hen, who smiled and clucked, 'I am grateful, for now I truly understand.' But her neighbors became quite disappointed in her. She never again baked bread because she joined the 'party' and got her bread free. And all the animals smiled. 'Fairness' had been established. Individual initiative had died, but nobody noticed; perhaps no one cared...so long as there was free bread that 'the rich' were paying for. EPILOGUE Bill Clinton is getting $12 million for his memoirs. Hillary got $8 million for hers. That's $20 million for the memories from two people, who for eight years, repeatedly testified, under oath, that they couldn't remember anything. IS THIS A GREAT BARNYARD OR WHAT?




History Lesson
Chandrasekhar the Indian Student It was the first day of a school in USA and a new Indian student named Chandrasekhar Subramanian entered the fourth grade. The teacher said, "Let's begin by reviewing some American History Who said 'Give me Liberty , or give me Death'?" She saw a sea of blank faces, except for Chandrasekhar, who had his hand up: 'Patrick Henry, 1775' he said. 'Very good!' Who said 'Government of the People, by the People, for the People, shall not perish from the Earth?' Again, no response except from Chandrasekhar. 'Abraham Lincoln, 1863' said Chandrasekhar. The teacher snapped at the class, 'Class, you should be ashamed. Chandrasekhar, who is new to our country, knows more about its history than you do.' She heard a loud whisper: 'F*ck the Indians,' 'Who said that?' she demanded. Chandrasekhar put his hand up. 'General Custer, 1862.' At that point, a student in the back said, 'I'm going to puke.' The teacher glares around and asks 'All right! Now, who said that?' Again, Chandrasekhar says, 'George Bush to the Japanese Prime Minister,1991.' Now furious, another student yells, 'Oh yeah? Suck this!' Chandrasekhar jumps out of his chair waving his hand and shouts to the teacher , 'Bill Clinton, to Monica Lewinsky, 1997!' Now with almost mob hysteria someone said 'You little shit. If you say anything else, I'll kill you.' Chandrasekhar frantically yells at the top of his voice, ' Michael Jackson to the child witnesses testifying against him- 2004.' The teacher fainted. And as the class gathered around the teacher on the floor, someone said, 'Oh shit, we're screwed!'? And Chandrasekhar said quietly, "I think it was the American people,
November 4, 2008."
It's not the first and won't be the last!-Oscar

Top 10 reasons a gun is favored over a woman...
#10. You can trade an old 44 for a new 22. # 9. You can keep one gun at home and have another for when you're on the road. # 8. If you admire a friend's gun and tell him so, he will probably let you try it out a few times. # 7. Your primary gun doesn't mind if you keep another gun for a backup. # 6. Your gun will stay with you even if you run out of ammo # 5. A gun doesn't take up a lot of closet space. # 4. Guns function normally every day of the month. # 3 . A gun doesn't ask , 'Do these new grips make me look fat?' # 2. A gun doesn't mind if you go to sleep after you use it. And the number one reason a gun is favored over a woman.... # 1. YOU CAN BUY A SILENCER FOR A GUN.
You can get screwed with or without one!-Oscar

Washington DC airport ticket agent offers some examples of why our country is in trouble!
1. I had a New Hampshire Congresswoman ask for an aisle seat so that her hair wouldn't get messed up by being near the window. (On an airplane!)
2. I got a call from a candidate's staffer, who wanted to go to Capetown. I started to explain the length of the flight and the passport information, then she interrupted me with, 'I'm not trying to make you look stupid, but Capetown is in Massachusetts .' Without trying to make her look stupid, I calmly explained, 'Cape Cod is in Massachusetts , Capetown is in Africa .' Her response - click.
3. A senior Vermont Congressman called, furious about a Florida package we did. I asked what was wrong with the vacation in Orlando . He said he was expecting an ocean-view room. I tried to explain that's not possible, since Orlando is in the middle of the state. He replied, 'Don't lie to me, I looked on the map and Florida is a very thin state!' (OMG)
4. I got a call from a lawmaker's wife who asked, 'Is it possible to see England from Canada ?' I said, 'No.' She said, 'But they look so close on the map.' (OMG, again!)
5. An aide for a cabinet member once called and asked if he could rent a car in Dallas When I pulled up the reservation, I noticed he had only a 1-hour layover in Dallas . When I asked him why he wanted to rent a car, he said, 'I heard Dallas was a big airport, and we will need a car to drive between gates to save time.' (Aghhhh)
6. An Illinois Congresswoman called last week. She needed to know how it was possible that her flight from Detroit left at 8:30 am got to Chicago at 8:33 am. I explained that Michigan was an hour ahead of Illinois , but she couldn't understand the concept of time zones. Finally, I told her the plane went fast, and she bought that.
7. A New York lawmaker called and asked, 'Do airlines put your physical description on your bag so they know whose luggage belongs to whom?' I said, 'No, why do you ask?' She replied, 'Well, when I checked in with the airline, they put a tag on my luggage that said (FAT), and I'm overweight. I think that's very rude! After putting her on hold for a minute while I looked into it (was laughing). I came back and explained the city code for Fresno , CA is (FAT - Fresno Air Terminal), and the airline was just putting a destination tag on her luggage.
8. A Senator's aide called to inquire about a trip package to Hawaii . After going over all the cost info, she asked, 'Would it be cheaper to fly to California , and then take the train to Hawaii ?'
9. I just got off the phone with a freshman Congressman who asked, 'How do I know which plane to get on?' I asked him what exactly he meant, to which he replied, 'I was told my flight number is 823, but none of these planes have numbers on them.'
10. A lady Senator called and said, 'I need to fly to Pepsi-Cola , Florida . Do I have to get on one of those little computer planes?' I asked if she meant fly to Pensacola, Fl on a commuter plane. She said, 'Yeah, whatever, smarty!'
11. A senior Senator called and had a question about the documents he needed in order to fly to China. After a lengthy discussion about passports, I reminded him that he needed a visa. 'Oh, no I don't. I've been to China many times and never had to have one of those.' I double checked and sure enough, his stay required a visa. When I told him this he said, 'Look, I've been to China four times and every time they have accepted my American Express!'
12. A New Mexico Congress woman called to make reservations, 'I want to go from Chicago to Rhino, New York .' I was at a loss for words. Finally, I said, 'Are you sure that's the name of the town?' 'Yes, what flights do you have?' replied the lady. After some searching, I came back with, 'I'm sorry, ma'am, I've looked up every airport code in the country and can't find a Rhino anywhere.' The lady retorted, 'Oh, don't be silly! Everyone knows where it is. Check your map!' So I scoured a map of the state of New York and finally offered, 'You don't mean Buffalo, do you?' The reply? 'Whatever! I knew it was a big animal.'



Free JavaScripts provided
by The JavaScript Source

A lot of folks can't understand
how we came to have

an oil shortage here in our country.

~~~

Well, there's a very simple answer.

~~~

Nobody bothered to check the oil.

~~~

We just didn't know we were getting low.

~~~

The reason for that is purely geographical.

~~~

Our OIL is located in

~~~

ALASKA

~~~

California

~~~
Coastal Florida
~~~
Coastal Louisiana
~~~
Kansas
~~~

Oklahoma
~~~
Pennsylvania

and

Texas

~~~

~~~

Our

DIPSTICKS

are located in

Washington DC
Any Questions?
Join Our eMail List
Promo's 4 Comics| First Page| Reeves Pictures| Carey Pictures| Carlin Pictures| Barbutti Pics| Comedy Contract| Finance Page| Health Page| Oscar's Resume| GraBBaG Videos| Komedy Karaoke| eBook Page| Bernie's Recipes| Television/Web Productions| Press Releases| Picture Thumbnails| Links Page| Crazy Photo's| Everything Cleveland| Memorial Tribute |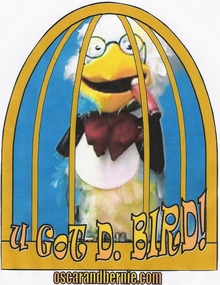 Laugh Out Loud, Read My Funny eBook,
"Sometimes...You Gotta' Kicka' Cab!"
Disclaimer: any products or services purchased here are at your own risk. The Lawyers
Back to Top