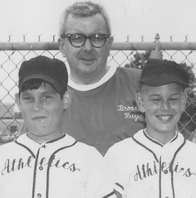 This is a picture of me (rightside), alias, Forrest Gump, with my teamate, Yogi, and my Dad, whose resemblance to Drew Carey is uncanny. Drew was roomates with my friend, Paul R. Brown, who brought Drew over to my house, in Las Vegas, around 1980. Drew was a skinny kid with longish hair and wore wire-rim glasses. I showed him around, pointing out my Cleveland memorabilia and this picture of my Dad and team in Broadview Hts, Oh. I said to Drew, "Pop's was the greatest comic I ever knew; Scorpio and a Marine. A platoon of those guys would've won the war in a couple weeks." Drew laughed, and as I could see, the wheels were turning behind his glasses. Is this what prompted the famous Carey look? Then again, Dad was a traveling salesman!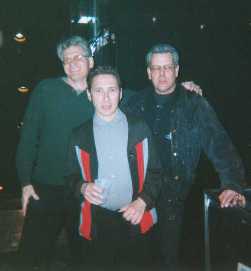 Paul R. Brown, Larry Scarano, and Oscar, Riviera Hotel, Vegas, 2001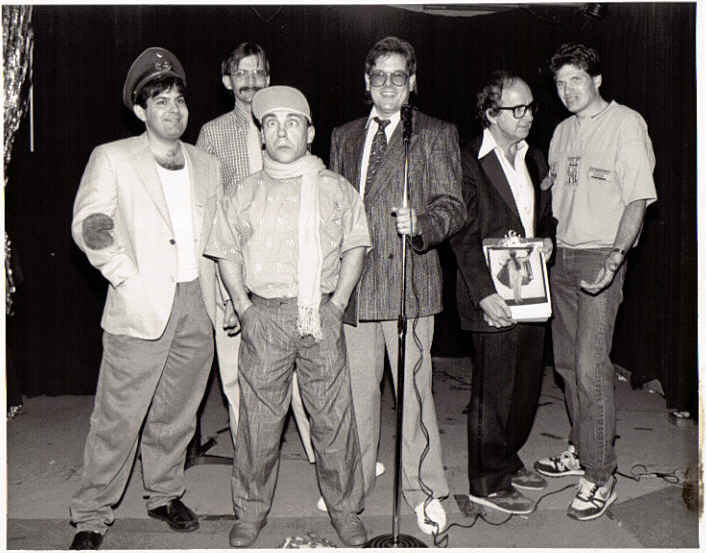 Continental Casino Las Vegas 6/89, Jonathon Abear, Neil Anderson, Eric Van Denbrok, Oscar, Monte, & Paul R. Brown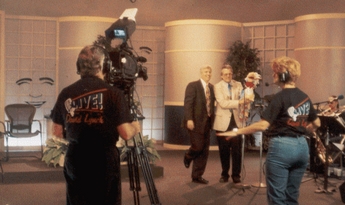 David Lynch TV Show with Oscar & Bernie, Cleveland, Ohio 8-02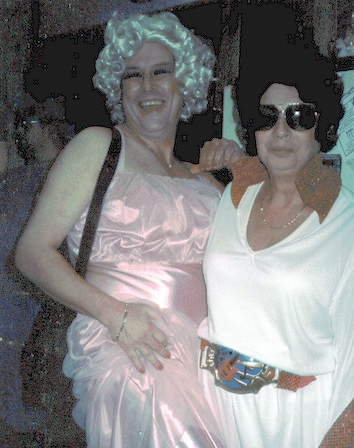 Marilyn (Oscar) and Elvis (Sandy), Halloween, Old Hillarities, Cuy. Falls, Ohio, 10-02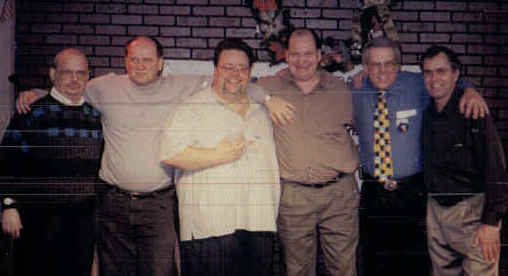 Mike Malik, Chuck Bragg, Hector Rezzano, Brian Hoffman, Oscar, & Mike Wypasek at Old Hilarities/Funny Stop, Cuyahoga Falls, Oh. 12-'03, God Bless Hector 1-16/09
visit Funny Stop, just click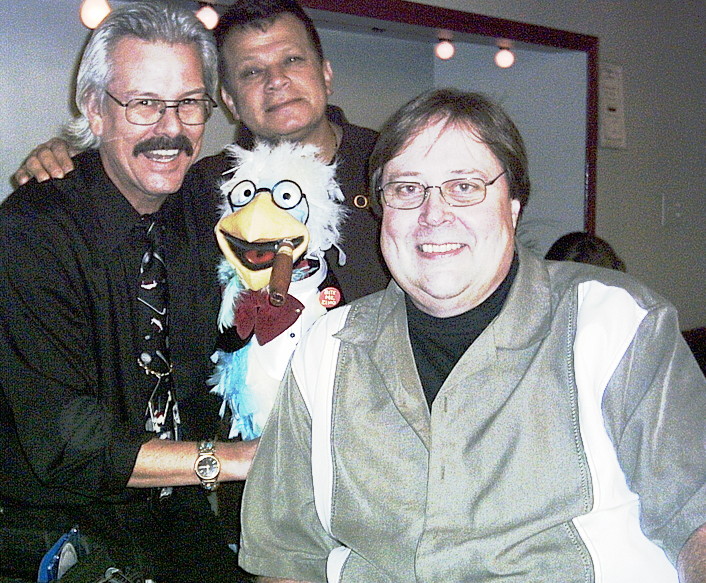 Oscar and Bernie, Funny Stop owner, Pete, with Mike Veneman, Performed 10/08
God Bless Mike, 10/'10 Comedy 101 Forever!




Kathy Dice, Al Sharp, Oscar, and Roger Sanblana, 2003
visit Al Sharp, click

Al Lewis with Brian Hoffman,'98, see Brian as Red Skelton in his show in Pigeon Forge, Tenn.

Brian as Red in Red's hometown in Indiana. 5/'10




Brian Hoffman's Tribute to Red when he was at Westin Hotel and Casino.
visit Brian, just click




Oscar at Toadz in Utah with Justin, Brody, Oscar, Alien Warrior, and Brian Hoffman 7/'09

Oscar with Rob Alexander, M.C.'s of Cleveland Fashion Show, 6/03


Oscar and Bernie give Chuck's picks for the Final Four on Last Call Show 3/'11

Oscar, Collin Moulton, and Adam Norwest performed at the Funny Stop the week of 3/12/11 Cuyahoga Falls, Oh.

Oscar Heino and Marvin Conner performing at the Funny Stop in Cuyahoga Falls, Ohio 3/'11





Dave Wiley, Oscar and Bernie on the Akron Ohio Today Show, April, '08






Oscar and Bernie, with Katrina Brown and Lionel Hamilton at Funny Stop April,'10




Join Our eMail List


Promo's 4 Comics

|

Reeves Pictures

|

Barbutti Pics

|

Carlin Pictures

|

Comedy Contract

|

Finance Page

|

First Page

|

Joke Page

|


Oscar's Resume

|

GraBBaG Videos

|

Komedy Karaoke

|

Bernie's Recipes|

Television/Web Productions

|

Press Releases

|


Picture Thumbnails

|

Health Page

|

Links Page

|

Crazy Photo's

|

Everything Cleveland

|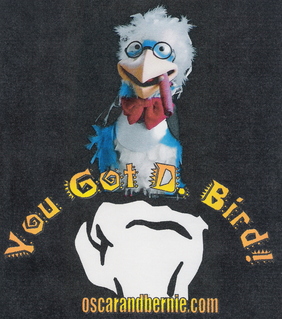 Laugh Out Loud, Read My eBook,
"Sometimes...You Gotta' Kicka' Cab!"
Back to Top