Cleveland Public Library
Cleveland Plain Dealer
Cleveland Metro Parks
Lake Erie Walleye
Cleveland Sports Radio
Rock and Roll Hall of Fame
Blossom Music Center
Play Cleveland Trivia
Cleveland's Terminal Tower...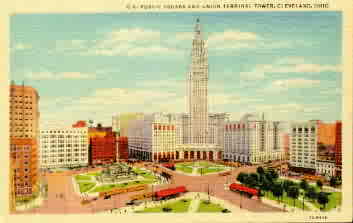 REMEMBER THOSE DAYS OF YESTERDAY....A LONG TIME AGO...........

I've always tried to stay young at heart by remembering fun things from my past. Here are just a few of them.

First up is a small amusement park located east of Cleveland that closed it's doors in 1969. Popcorn Balls and the best custard ice cream!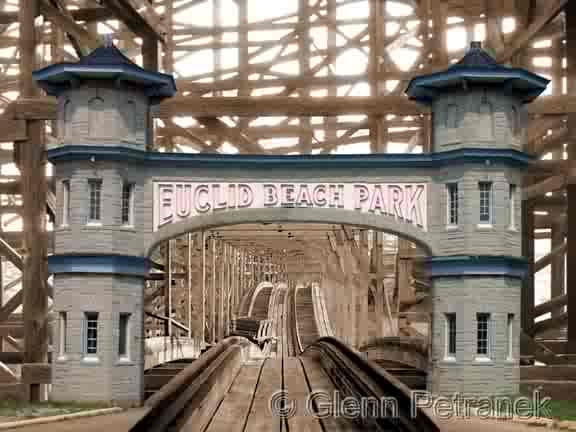 EUCLID BEACH PARK
was an old school amusement park that had many great rides, one big wooden roller coaster; Thriller, Flying Turns, Racing Coasters, and this...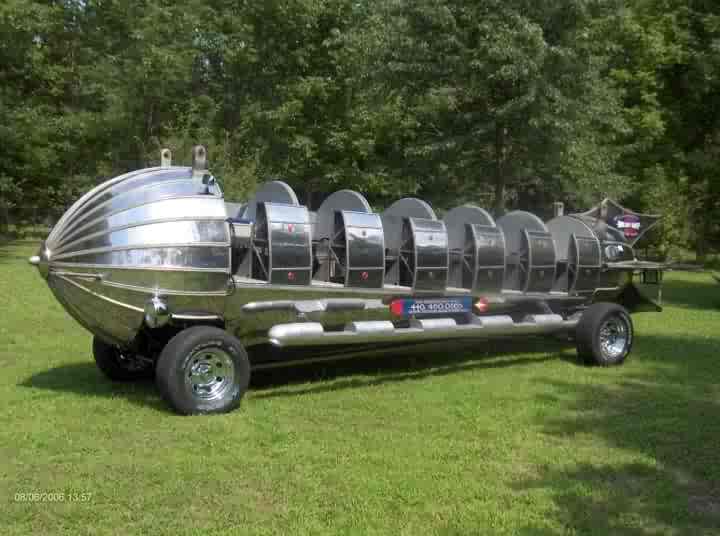 The ROCKET CAR!
Euclid Beach was also the home of this creepy thing...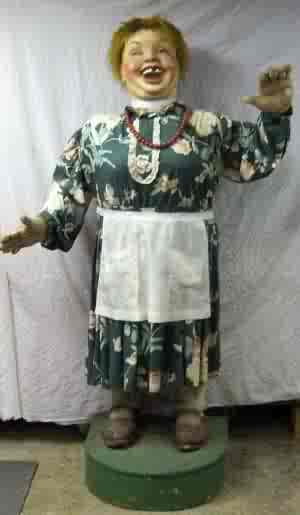 LAUGHING SAL
was a mechanical fat lady that was placed at the entrance of the fun house. The old hags spooky looks along with her loud, hysterical, and non-stop laughing traumatized many a young soul...Including mine!

Geauga Lake Park, 1888-2007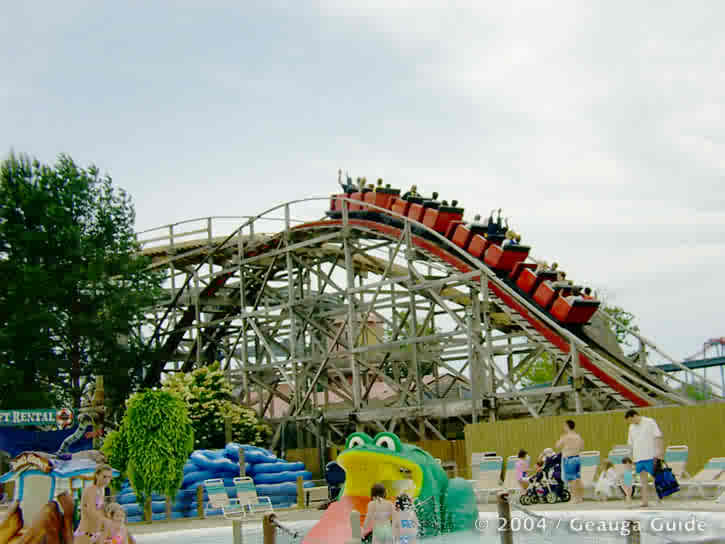 Had the world's best salt water taffy!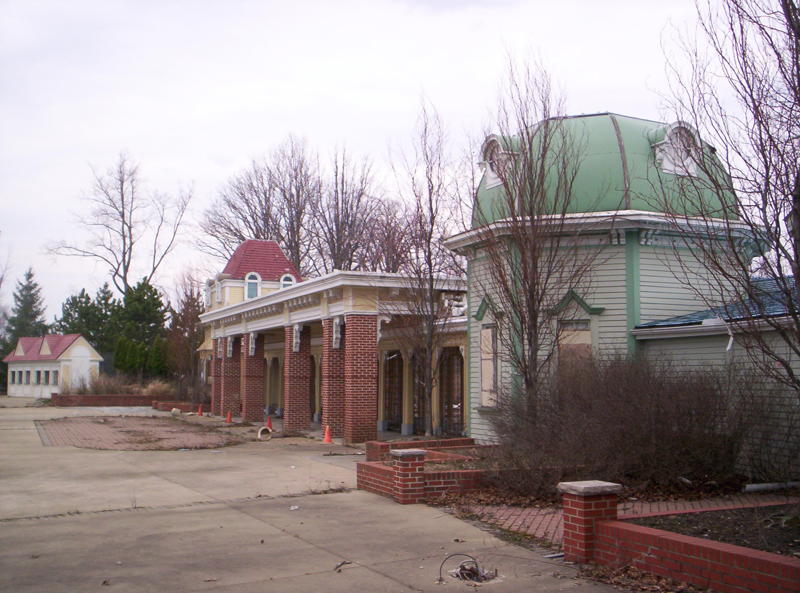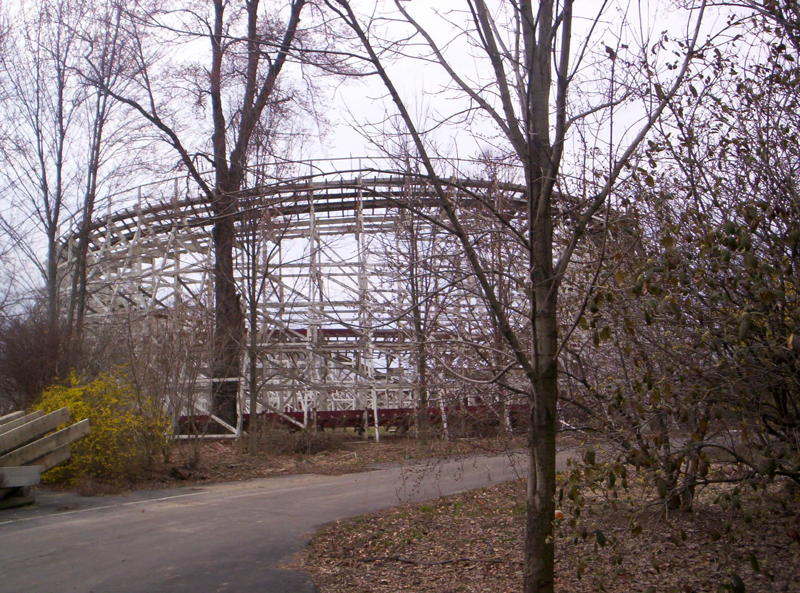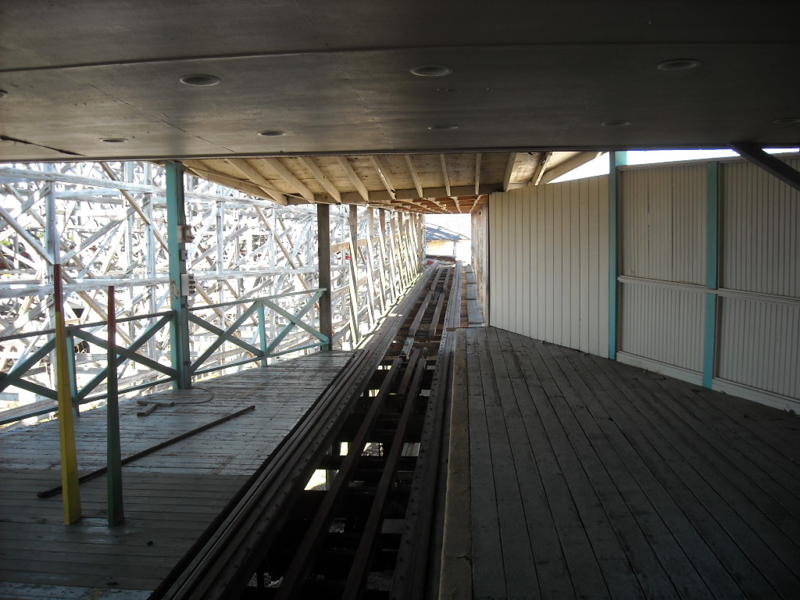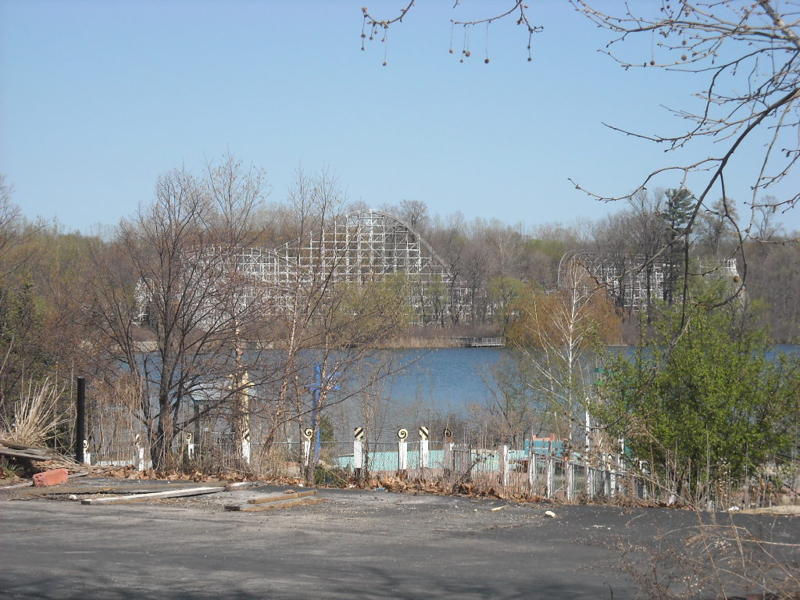 The park is closed, but the water park is still open. 4 Photos, Paul Tscherne of Garfield Hts.


Since the 1980's Cleveland has had it's very own DAWG POUND. I worked for MBNA signing up fans for credit cards during 1999 season. We had a blast!

Browns Backers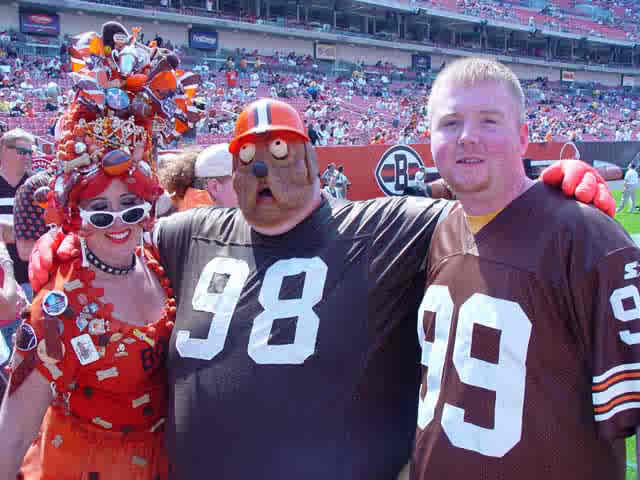 And these are just a few of the characters that occupy it!

Browns fans, do you remember this...


It's JOE TURKEY JONES
and his legendary pile-drive sack of Steelers Quarterback Terry Bradshaw on 10/10/76. I do believe the NFL implemented a few QB protection rules because of that hit. To Bradshaw's credit, he overcame the hit and was able to continue playing.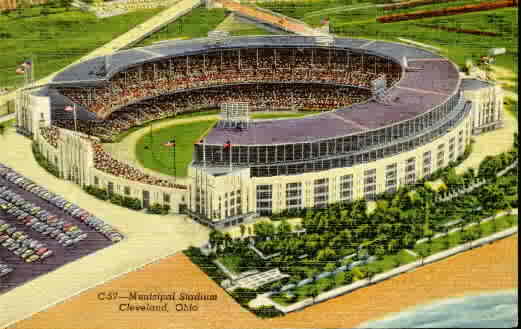 The old Cleveland Municipal Stadium.

Cleveland rocked the 70's with the Buzzard. WNCR was first Cleveland FM Rock and Roll station with Billy Bass.
Alan Freed started it all, Rock on!




The MICHAEL STANLEY BAND. I used to watch Danny Powers play guitar in his garage in Broadview Heights...Oscar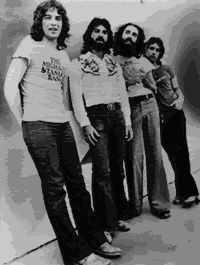 Cleveland ROCKS!
Remember the Outsiders, James Gang, Rasberries, Dragonwyck, Jimmie Ley's Blues Band, Mushroom, and Glass Harp!
From Kaptin Ignatz "Love them Cleveland memories! I worked for Scene Magazine's #1 voted band: The Easy Street Band. They were the Cleveland Agora's house band and use to pack that place every Thursday! I'm also a huge Ghoulardi & Ghoul fan - see the Ghoulardi book for more info! Here's a few notable bands you forgot (besides the above): The Choir, Eric Carmen, Breathless, Love Affair... and I have a HUGE collection of 60s garage bands - some who got airplay on Ghoulardi. Would like to see more on Cleveland AM radio. We RULED the airwaves - All hail Alan Freed!"

The Rock and Roll Hall of Fame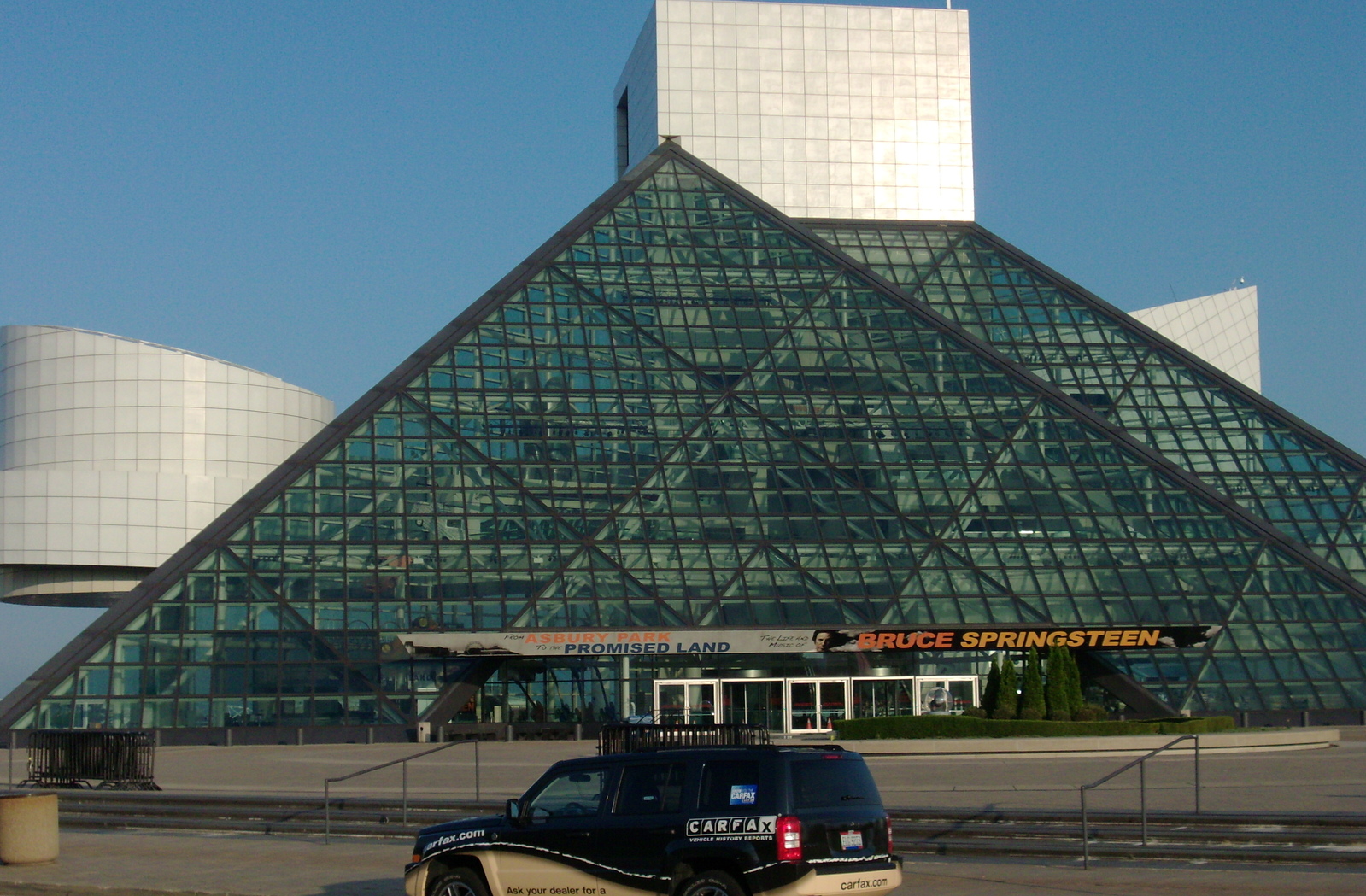 Speaking of the 70's! Cavalier fans, do you remember this guy?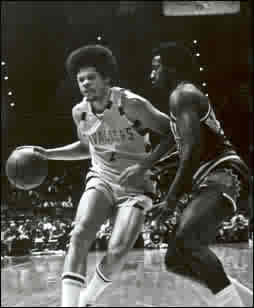 It's BOBBY BINGO SMITH!
We have a Bob Feller statue in front of the ballpark, and I want Jim and Paul Brown in front of Brown's Stadium; and soon a statue of LeBron in Cleveland!

Cleveland area children of the 50's, 60's, and 70's had the pleasure of watching these kiddie show hosts on local television.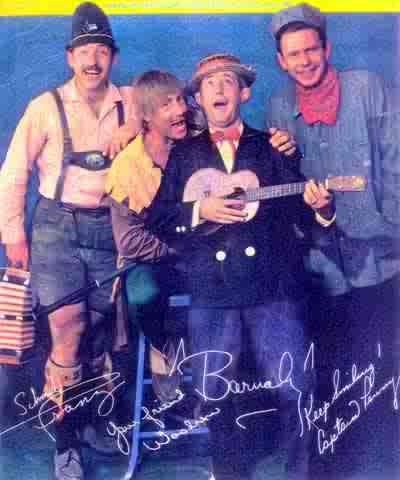 From left to right it's FRANZ THE TOY MAKER, WOODROW THE WOODSMAN, BARNABY, and CAPTAIN PENNY!

And during the Holiday Season we had the pleasure of being entertained by this guy.


It's MR. JING-A-LING! The offical keeper of Santa's keys..
"Mr. Jing-a-Ling, how you ting-a-ling...Keeeper of the keeeys...On

Halle 's 7th floor...We'll be looking for...You to tuuurn the keeeys.
Keeping track of Santa's pack and treasure house of toooys...Wind up things that Santa brings...To aalll the little girls and boys."- Bonus Sing-A-Long!

Does anyone remember the Cleveland Crusaders of the WHA?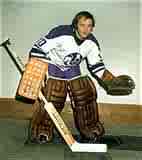 And that HOF Golie GERRY CHEEVERS was their net minder for a few years in the mid-70's? And our Barons!


Cleveland was the home of many great local television Horror Hosts beginning with this cool cat in the 60's!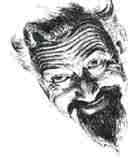 Yes, it's the legendary GOULARDI ... a.k.a. Ernie Anderson Turn Blue, K-nift finks!

In the 70's these guys took over fright night.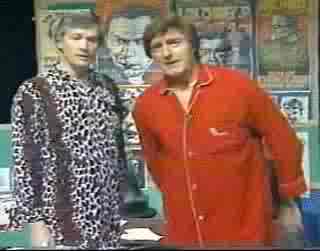 "Great web site and the pictures brought back many memories. Houlihan was on my paper route - his name was Bob Wells (talk about remembering minutia - when I saw his picture his name just poped in my head) and his house was a must stop at Halloween because he was in his Houlihan character and always had plenty of tricks." Leonard H. Brecksville.

HOULIHAN and BIG CHUCK were the best. The horror movie was always secondary to the duo's clever and often corny slap-stick type skits, but when Houlihan left Cleveland for Hollywood the show down-sized a bit and became...




The BIG CHUCK and LIL' JOHN Show.

In my mind the Houlihan and Big Chuck show created the competitive eating craze with their weekly and often gross Pizza eating contest which featured this champion.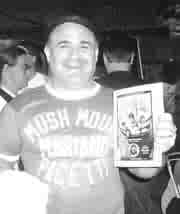 "MUSHMOUTH" MARIANO PACETTI...Now that dude could pound down some Pizza!

Mushmouth was idolized by this lengendary Cleveland area Competitive Eater.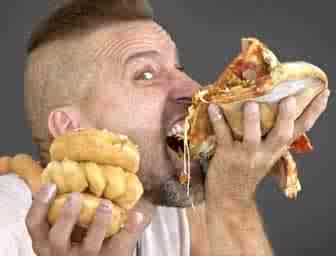 Yep, it's the one and only COONDOG O'KARMA! Coondog holds the hard-boiled egg eating record. That's right...He is the egg-sucking champion! Clevelanders are proud to call this guy their own!


When in Cleveland, the best pizza is Angie's Pizza in Independence, Ohio!



Oscar with Pizza!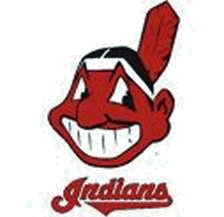 Chief Wahoo, R.I.P.
I vote to change the name from Indians to the Cleveland Cavemen and this guy be our mascot! What caveman will complain?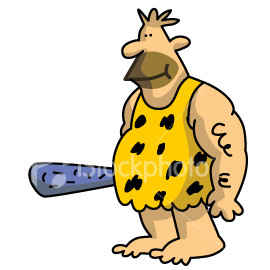 And finally, I can't forget about the Cleveland Indians of the 60's, 70's, and 80's. They were our loveable losers and this guy holds a special place in all of our hearts.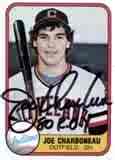 1980 Rookie of the Year and one year wonder SUPER JOE CHARBONEAU.




Created 1938 in Cleveland, lifetime of fighting crime, Superman


Two of America's Biggest Stars call Cleveland home.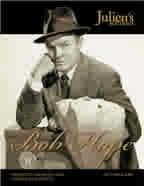 Bob Hope and Paul Newman.
And let's not forget Drew Carey, Martin Mull, Fred Willard, Tim Conway, Arsenio Hall, Steve Harvey, Halle Berry, Patrcia Heaton, Father Quido Sarducci, and Oscar and Bernie!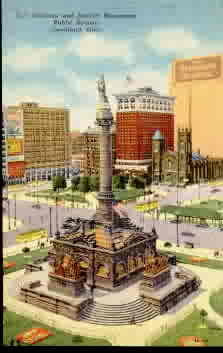 Sailors and Soldiers Monument

Thanks for taking a look and hope you enjoyed.


Cleveland Comedy

Oscar and Bernie on YouTube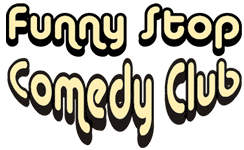 Join Our eMail List
First Page| Promo's 4 Comics| Reeves Pictures| Carey Pictures| Carlin Pictures| Barbutti Pics| Comedy Contract| Finance Page|
Health Page| Oscar's Resume| GraBBaG Videos| Komedy Karaoke| Bernie's Recipes| Television/Web Productions| Press Releases| Picture Thumbnails| Links Page| eBook Page| Crazy Photo's| Joke Page| Memorial Tribute |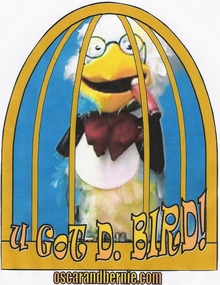 Laugh Out Loud, Read My Book,
"Sometimes...You Gotta' Kicka' Cab!"
"Music by The Easy Street Band of Cleveland, Ohio"
www.easystreetband.com

Back to Top